ROBBIE KEANE FIRED the LA Galaxy to another MLS Cup win last night and naturally, there were fairly wild celebrations afterwards.
Galaxy coach Bruce Arena enjoyed a bit of champagne himself, so much so that he brought the bottle with him to the post-match press conference with Robbie Keane.
PROJECT13MAGAZINE / YouTube
Not content with that initial swig, Arena then went back and downed the rest of it.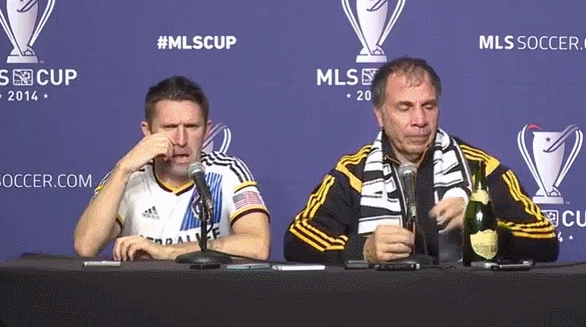 If anyone ever asks you the difference between a swig and a down, show them these two clips.
There hasn't been a jollier press conference since Darren Clarke won the Open in 2011.
Sports News / YouTube