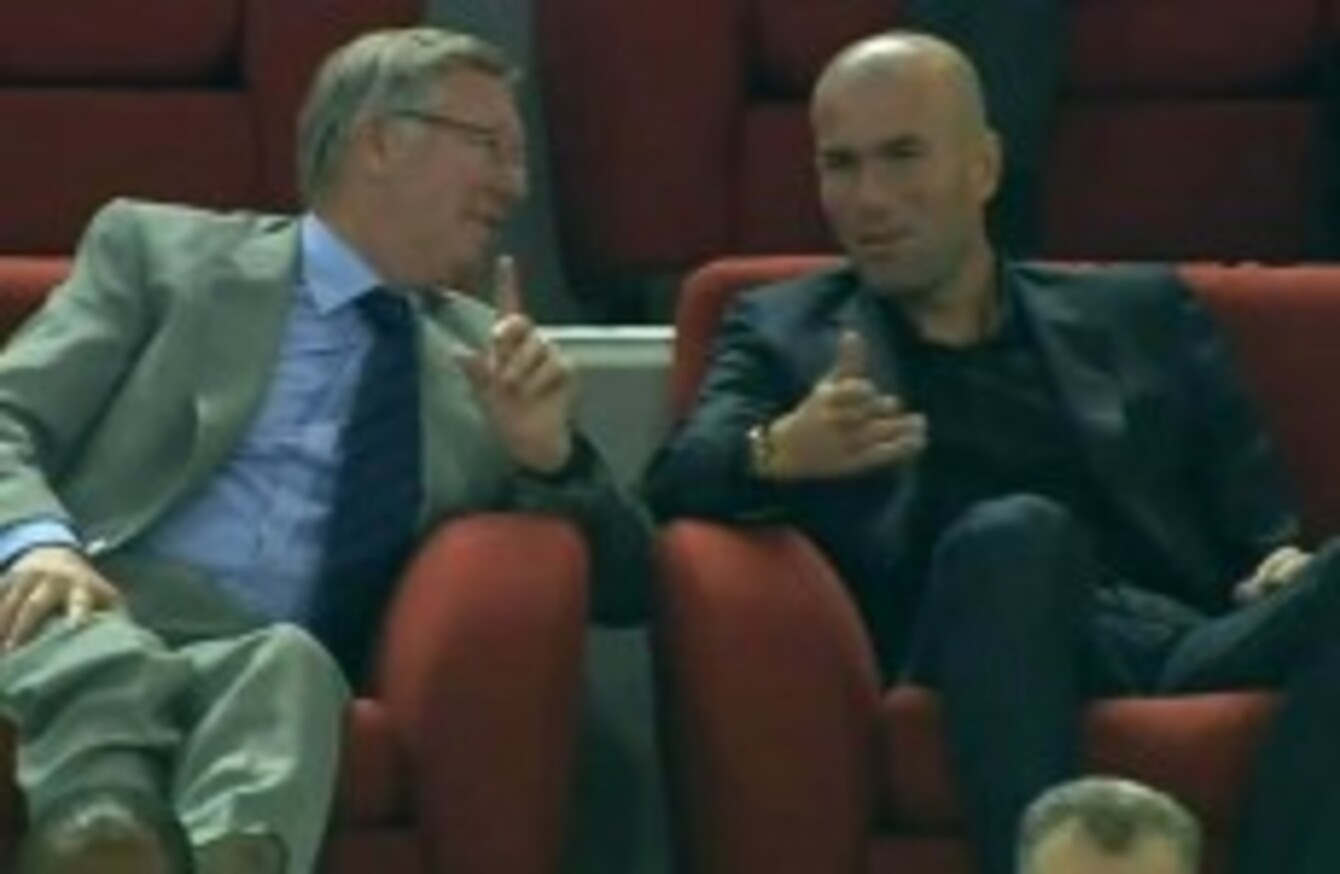 ALEX FERGUSON DIDN'T rest during this week's international break.
When one might expect the 68-year-old Manchester United manager to open a bottle of one of his beloved reds, he instead headed for Qatar where he held forth on topics ranging from plans to wind down to modern players' tears.
"Retirement is for young people," said the Scot. "I'm too old to retire. I would have nothing to do." He added:
As long as my health is in good condition I will carry on. My family will make this decision.
The Scot – who is renowned for employing the 'hairdryer treatment' on under-performing players in the dressing-room admitted his style has changed over the years.
I've mellowed a great deal. The world has changed and so have players' attitudes. I'm dealing with more fragile human beings than I used to be.

They are cocooned by modern parents, agents, even their own image at times.

They need to be seen with their tattoos and earrings. Some players even cry now in the dressing room – [former captain] Bryan Robson never used to cry.

It's a different world for me so I have had to adapt. There is nothing wrong with losing your temper if it's for the right reasons. But I never leave it until the next day. I don't believe in that.
And speaking to Sky Sports earlier, Fergie said all the disputes with Arsenal counterpart Arsene Wenger down the years, never affected their relationship. Sure thing.
I think there was a conflict of opinions in the early games when Arsene Wenger came to Arsenal.

His view of our approach to games is not any different to his view on how other teams approach them today. He doesn't like his players to be tackled. But he's understanding that a bit better now.

He understands that tackling is allowed and as long as it's good tackling there's nothing wrong with it.
While in the Middle East, Ferguson took in the Brazil-Argentina game with a special someone. Imagine he was able to pair him with Keane in the 90s, United fans.