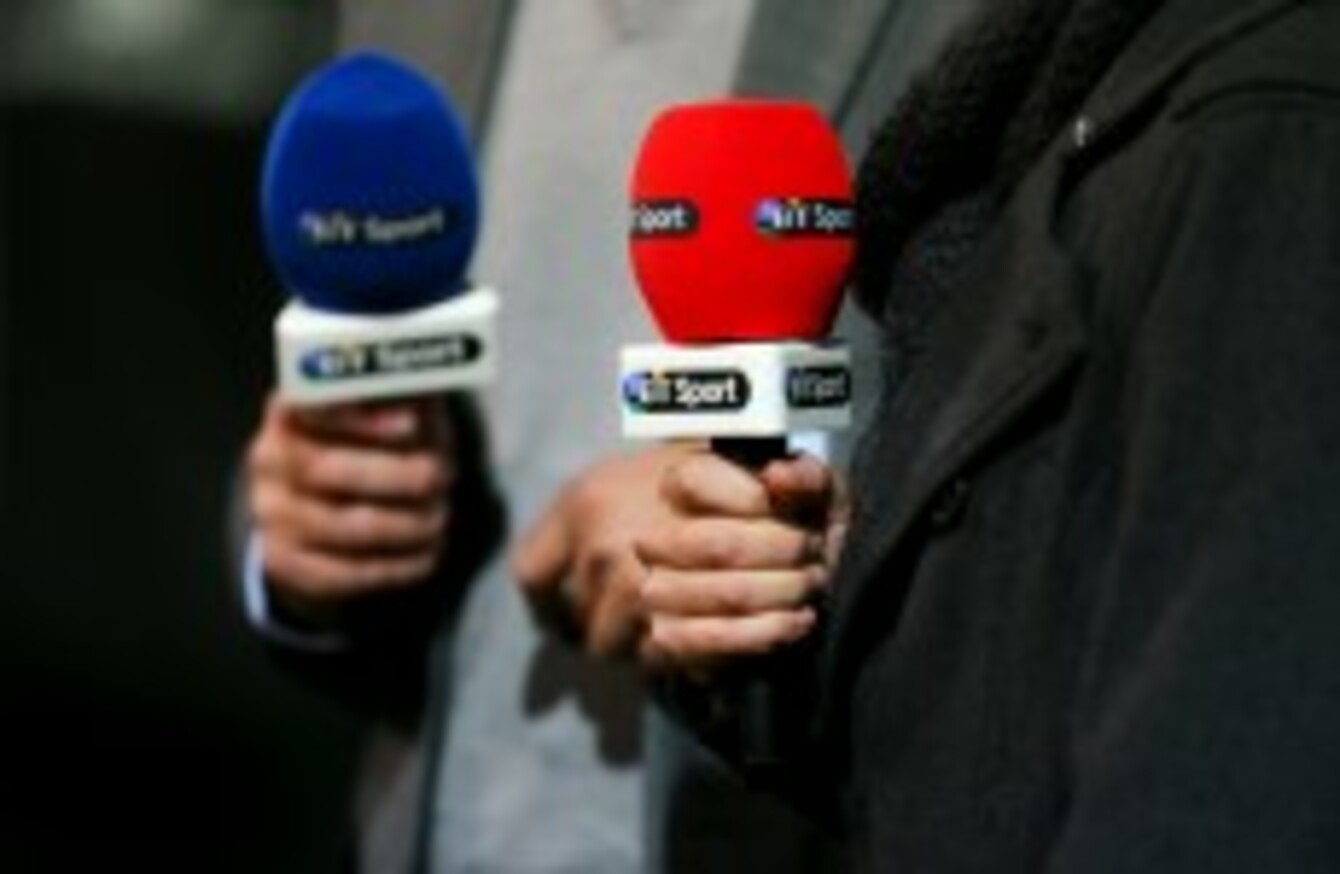 Image: Dave Thompson/EMPICS Sport
Image: Dave Thompson/EMPICS Sport
SHARES IN PAY-TV giant BSkyB slumped on today after rival broadcaster BT won exclusive rights to televise all Champions League and Europa League matches.
BSkyB shares dived 9.57 percent to 841 pence in morning deals in London, after news that it lost out to telecommunications firm BT. London's FTSE 100 index was up 0.15 percent at 6,718.39 points.
Over the weekend, BT Sport revealed that it had secured exclusive rights to televise all Champions League and Europa League matches for three seasons from 2015/2016.
BT will pay close to £900 million (1.1 billion euros) for the rights to 350 games, becoming the first United Kingdom broadcaster to win exclusive rights to all matches in both European tournaments, it said on Saturday.
The rights will not affect Irish broadcasters, but it is a deal which further strengthens the BT hand as they seek to overthrow Sky's dominance in football and rugby.
BT also pledged to show a selection of the games, including finals, for free on its BT Sport channel. In addition, each British team involved in Europe will feature for free at least once per season.
Slide
BT's share price however fell 0.75 percent on Monday to 369.3 pence on fears over the high price, while ITV stock slid 1.10 percent to 188.4 pence.
"News that BT won the rights to televise the Champions League had money managers across the city dumping BSkyB," said Spreadex trader David White.
"With analysts and commentators describing this as a game changer, finding reasons to own BSkyB seem harder to come by today than before."
The deal meanwhile represents a huge coup for BT, which only launched its two sports channels in August.
At present, its football line-up includes 38 live Premier League games, live FA Cup games and live coverage of top-flight matches in Germany, Italy, France and Scotland.