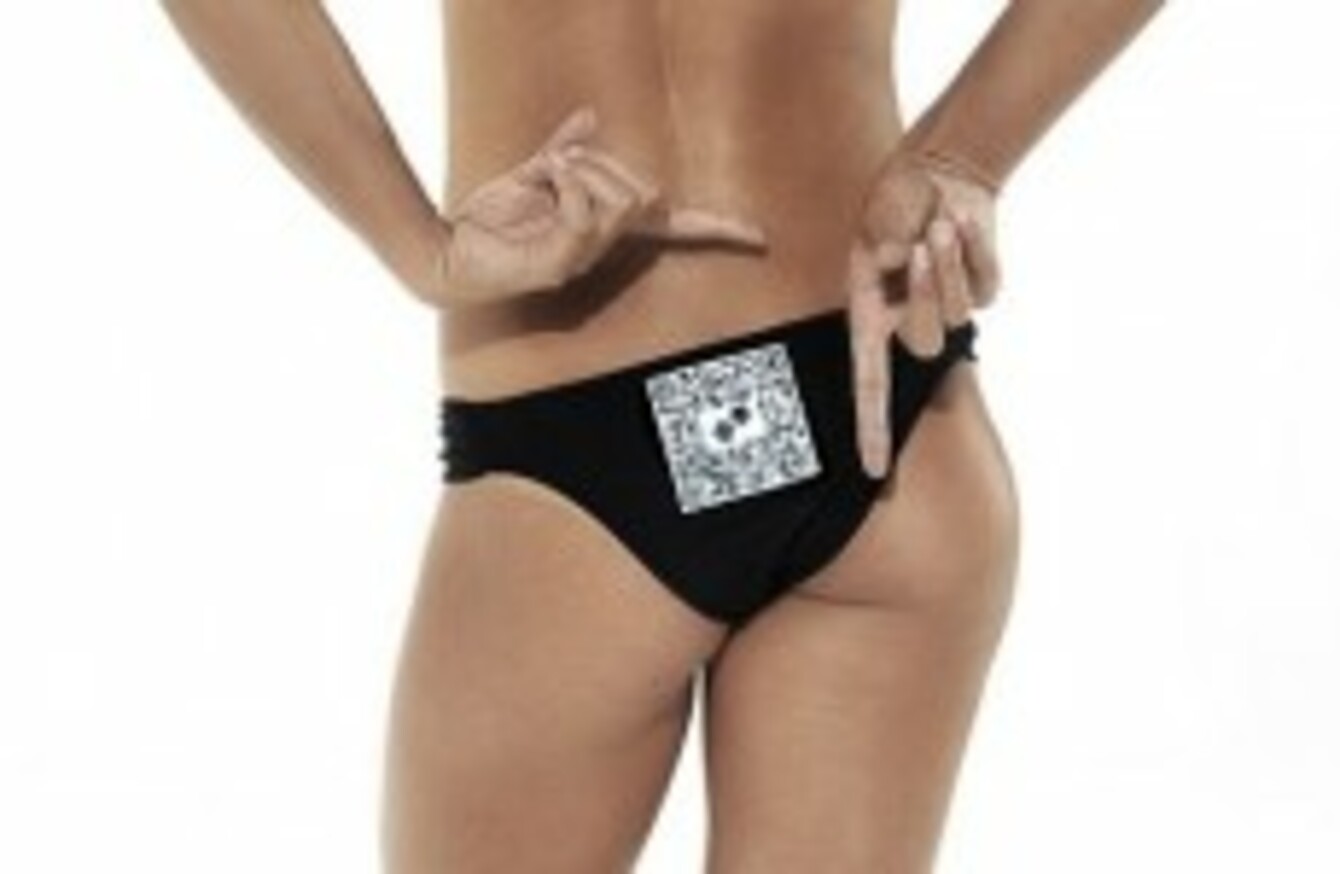 Advertising space.
Image: The Daily Mail
Advertising space.
Image: The Daily Mail
BEACH VOLLEYBALL, IN spite of it's niche appeal, isn't the most lucrative professional sport in the world.
That's why Britain's female champions, Zara Dampney and Shauna Mullin, have signed a new deal with online bookies Betfair that will see their backsides moved to the forefront of digital advertising. Beginning with this week's tournament at Horse Guard's Parade in London, the pair's bikini briefs will carry a quick response (QR) barcode, designed to take users directly to their sponsor's website when photographed by smartphone.
An article in today's Daily Mail quotes Betfair executive Andy Lulham as saying:
"There is huge interest in beach volleyball and we want to ensure that our advertising campaign is seen and remembered by as many sports-fans as possible."
Though a nice piece of technological innovation, it's hard to see a future for backside-based barcoding in most  professional sports. In other words: I won't be buying whatever you're selling, Tony Buckley.