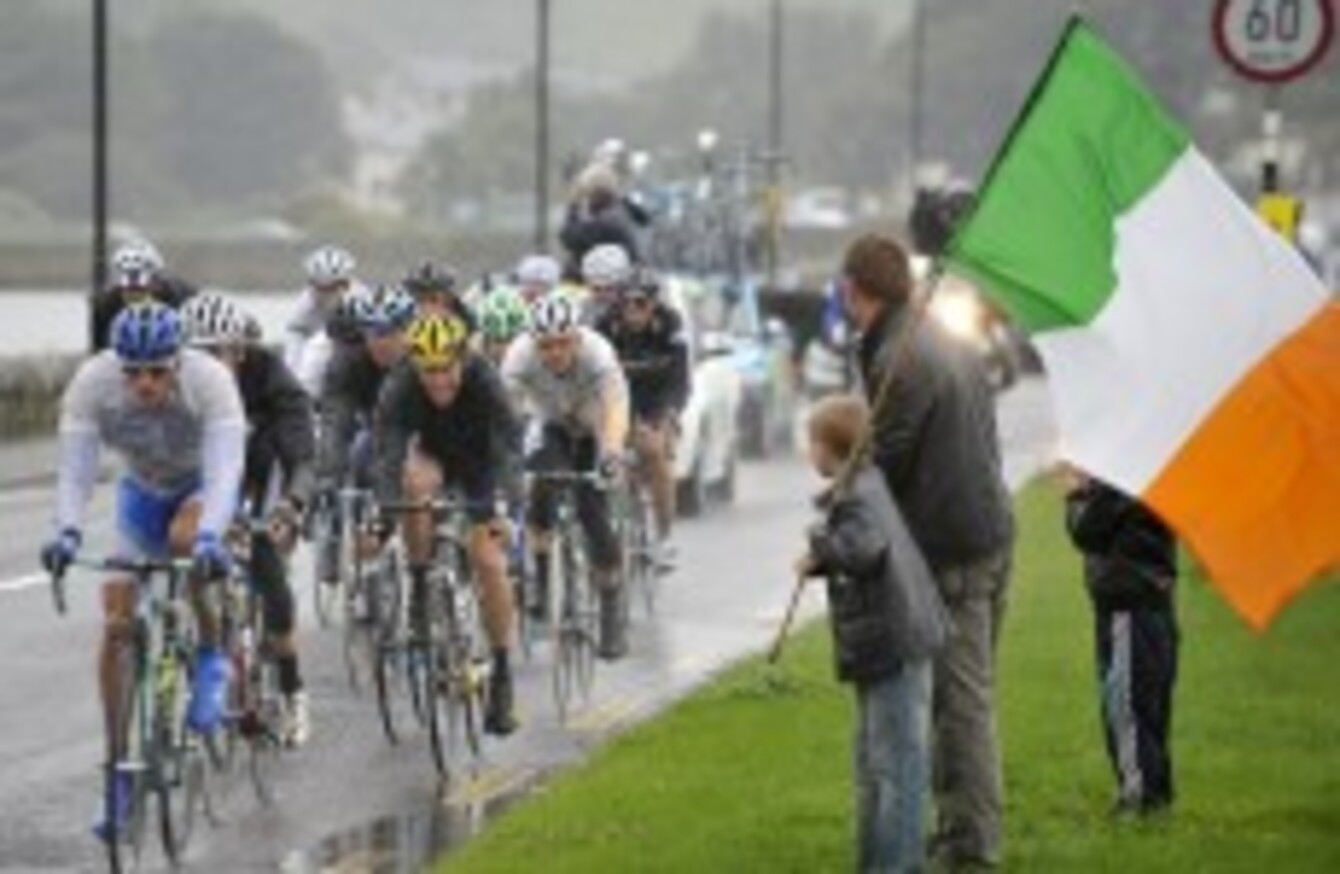 Image: Pete Goding/Pete Goding/Press Association Images
Image: Pete Goding/Pete Goding/Press Association Images
WHILE WATCHING YESTERDAY'S third stage of the Tour de France, certain members of TheScore.ie team discovered that their command of our native tongue wasn't quite sophisticated enough to appreciate the commentary as Gaeilge on TG4.
Faced with the option of stumping up for a Eurosport subscription or vainly struggling to recall which colour is "bán" and which one is "buí," we opted for the latter. Gluttons for punishment, that's what we are.
If you're in the same boat but are too proud to phone up your secondary school teacher to ask for a quick refresher course, don't worry. We've broken out the old Irish-English dictionary and, with a little bit of help from the good people at TG4, we've compiled a glossary of the most commonly used cycling terms.
As always, you're welcome.
Glossary
An Fhrainc = France
Barr an chnoic/an tsléibhe = peak/summit
Brú an luais/brú chun cinn = forcing the pace
Bóthar = road
Ceannaire rás = race leader
Ciliméadar= kilometre
Coscáin = brakes
Diallait = saddle
Éalú = breakaway
Foireann = team
Geansaí bán = white jersey
Geansaí buí = yellow jersey
Geansaí glas/uaine = green jersey
Geansaí polka dot = polka dot jersey
Ionsaí = attack
Luaidhe amach = lead-out
Luas = speed
Pacáiste/peleton = peloton
Rangú Ginearálta = General Classification
Ridire an tsléibhe = King of the mountains
Rothaí = rider
Rothar = bicycle
Sciorradh = skid
Slabhra = chain
Staid = stage
Straitéis = strategy
Timpiste/tuairt = crash
Troitheán = pedal
See Sport
Differently
Get closer to the stories that matter with exclusive analysis, insight and debate in The42 Membership
Become a Member