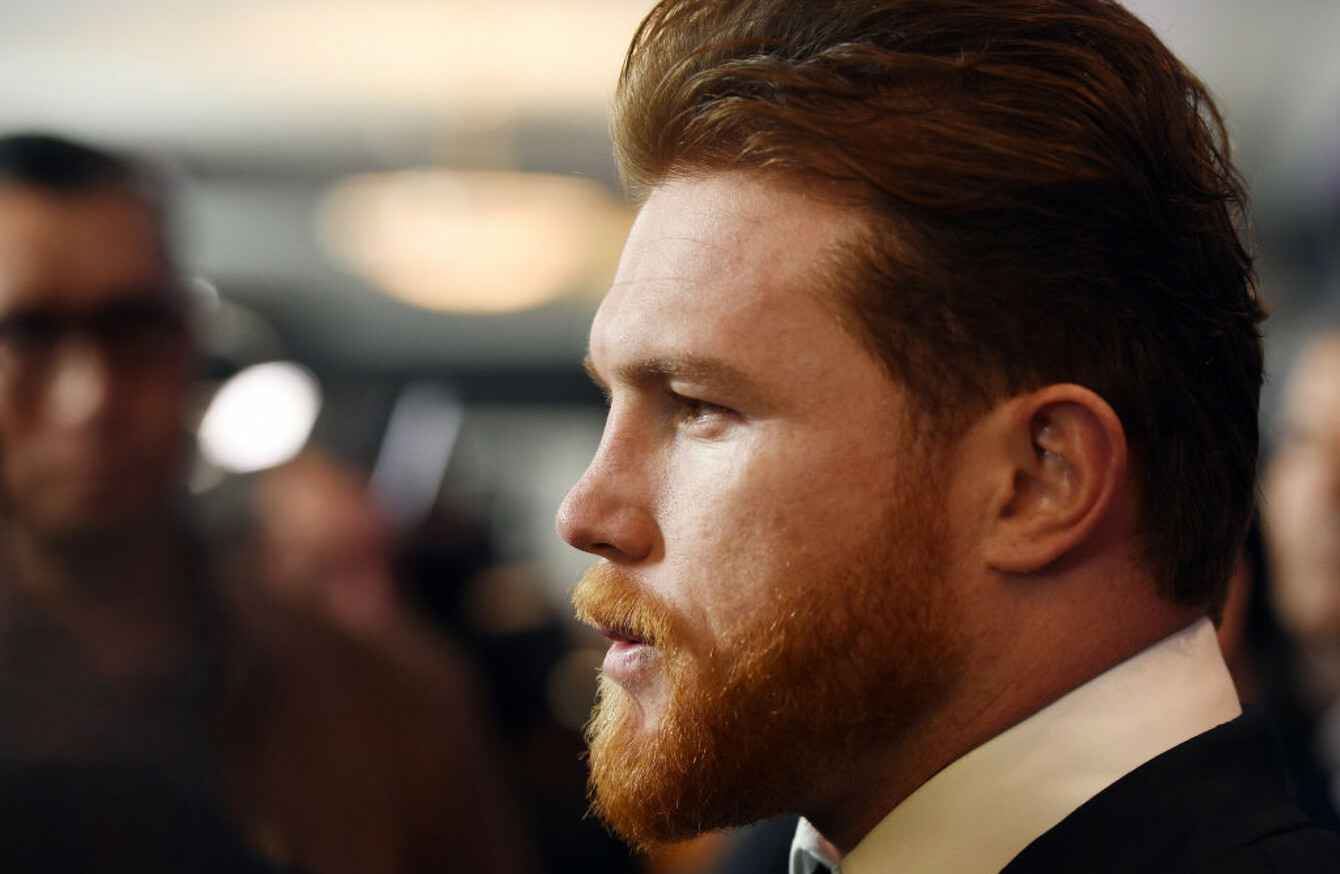 Image: Kevork Djansezian
Image: Kevork Djansezian
SAUL 'CANELO' ALVAREZ has tested positive for Clenbuterol ahead of his World middleweight title rematch with Gennady 'Triple G' Golovkin.
The drug is used by sufferers of breathing disorders to increase the volume of oxygen in blood.
The Mexican boxing superstar is the latest in a string of athletes from his homeland to have tested positive for the prohibited substance, which is a muscle-building and weight-loss stimulant, but is not classed as a steroid.
Alvarez and his promoters, Golden Boy, have attributed the positive test to meat contamination in his native country. The 27-year-old will now move his training camp from Mexico to America. His upcoming fight is not currently believed to be in jeopardy.
Athletes partaking in various sporting events in Mexico for the past decade have been warned against eating meat in the country due to its reportedly widespread contamination with the substance – an issue which has also plagued Chinese sport in recent years.
In 2016, the NFL warned its players against eating meat from either Mexico or China, while five years prior, the U17 World Cup in Mexico was hit by an outbreak of positive tests for the substance.
The Voluntary Anti-Doping Agency (VADA), from whom Canelo himself demanded voluntary tests for both he and Golovkin in the lead-up to their eagerly anticipated sequel, have previously acknowledged the Mexican meat issue on a number of occasions.
A Golden Boy Promotions press release this evening read:
"As part of the voluntary testing program that Canelo Alvarez insisted on ahead of his May 5 fight, one of his results came back positive for trace levels of Clenbuterol, consistent with meat contamination that has impacted dozens of athletes in Mexico over the last years.
"As Daniel Eichner, Director of SMRTL, the WADA-accredited lab that conducted the tests stated in his letter today, "These values are all within the range of what is expected from meat contamination."
"Upon receiving this information, Golden Boy immediately notified the Nevada State Athletic Commission and Gennady Golovkin's promoter, Tom Loeffler.
"As has been planned, Canelo will immediately move his training camp from Mexico to the United States and will submit to any number and variety of additional tests that VADA deems necessary ahead of and after May 5.
Canelo himself added:
I am an athlete who respects the sport and this surprises me and bothers me because it had never happened to me. I will submit to all the tests that require me to clarify this embarrassing situation and I trust that at the end the truth will prevail.
A letter sent from VADA, obtained by ESPN, indicates that it was VADA itself which first consulted with Dr. Eichner, who – as relayed in Golden Boy's statement above – indicated the levels of Clenbuterol in Alvarez's system were consistent with meat contamination.
The letter also suggested that Nevada State Athletic Commission director Bob Bennett was content to allow VADA carry out further tests on the flame-haired fighter in order to make a final determination ahead of Golovkin-Canelo II.
Here is the letter that VADA sent regarding Canelo Alvarez's positive drug test to those involved in the Gennady Golovkin rematch on Monday and obtained by ESPN. https://t.co/xKCG6fyh9m pic.twitter.com/XcZccMWVeF

— Dan Rafael (@danrafaelespn) March 5, 2018
In 2012, Mexican legend Erik Morales failed multiple pre-fight tests for clenbuterol but was allowed to fight Danny Garcia in a junior welterweight world title bout in New York.
Another Mexican fighter promoted by Golden Boy, Francisco Vargas, tested positive for the substance six weeks before his WBC World super-featherweight title fight with Orlando Salido, but the fight went ahead as scheduled.