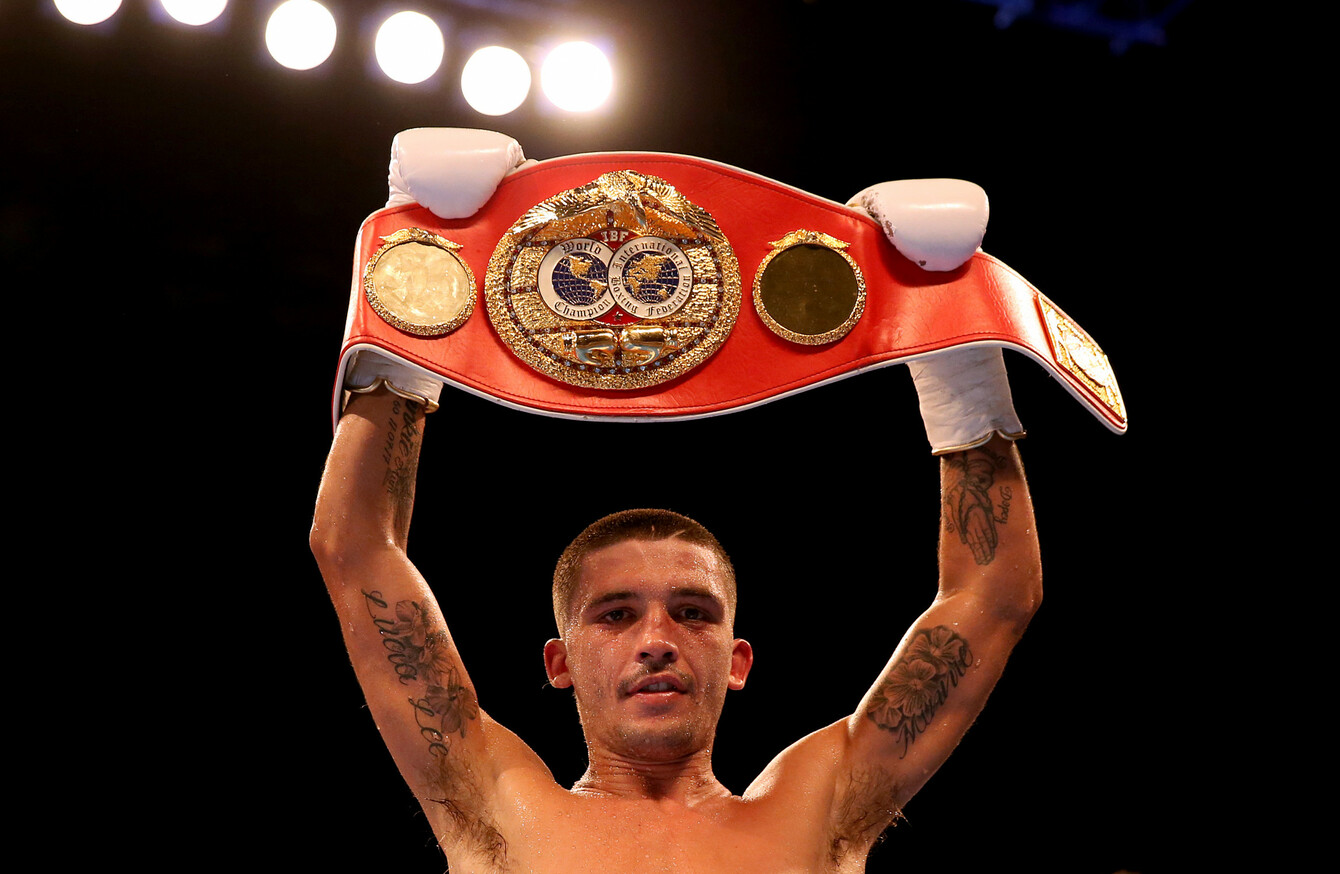 Image: Steven Paston
Image: Steven Paston
LEE SELBY'S IBF World featherweight title clash with Josh Warrington has been confirmed for 19 May, and the Welsh world champion has his eyes set on a long-awaited showdown with Carl Frampton should he prevail against his mandatory challenger.
Selby (26-1, 9KOs) will travel to Warrington's hometown of Leeds for an early-summer clash, but today reiterated what had been mooted for the past two months: if he retains his belt, he intends to travel to Frampton's back yard in Belfast to partake in a career-biggest fight for both he and 'The Jackal'.
Frampton will have to keep his side of the bargain, too, when four-time world champion Nonito Donaire rocks into Belfast's SSE Arena a month prior for what is, in essence, an eliminator for Selby's IBF strap.
If the 30-year-old can see off his fellow former World Fighter of the Year in April, a dream showdown with Selby at Windsor Park likely awaits.
Warrington, however, 26-0(6KOS), can't be counted out in his hometown against the Barry stylist, and Selby is under no illusions when it comes to the more immediate task at hand.
"He's done everything that has been asked of him so far," Selby said of fellow Brit Warrington. "He's picked up my vacated titles and beat a lot of my past opponents.
"To his credit, he's earned his position as my mandatory challenger and deserves his shot."
Still, a highly lucrative and era-defining bout – at least on this side of the Atlantic – is the unignorable carrot being dangled before the Welshman, who has been linked with a fight versus Frampton for over two years:
The plan is to beat Warrington and then go over to Belfast and beat Frampton too. If I beat Frampton then the world is my oyster.
"This is a huge year for me and by the end of it I'll prove I'm the number one featherweight in the UK."
In order to keep all options open, promoter Frank Warren is understood to be pushing for Frampton-Donaire to qualify as an eliminator for the WBO version of the featherweight title, meaning a bout with the winner of Oscar Valdez' title defence against Scott Quigg in March might present itself as an alternative way back to world honours for 'The Jackal' this summer.
Selby, however, remains the frontrunner as Frampton edges closer to a world-title return, although 'The Filipino Flash' will doubtless have other ideas come 21 April.