WHAT DID YOU do with your First Communion money?
Rather than spend it all on sweets and Premier League stickers like we did, one rugby-loving youngster has donated some of their money to help support Ireland's injured rugby players.
The Irish Rugby Union Players' Association (IRUPA) received a donation in the post this morning, accompanied by this letter from a little Leinster fan:
"To IRUPA, I made my communion and would like to give you some of my money.
"I love watching rugby and the Leinster team are my favourite. I don't like to see injuries but I know it happens so I hope my communion money helps some players…"
What a little legend.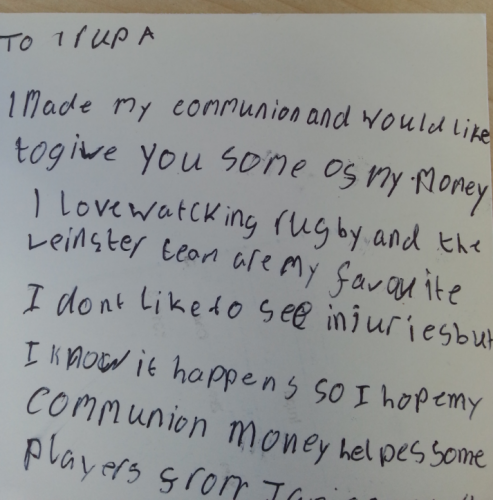 (Pic via @IRUPA; h/t @Ciaran_O)