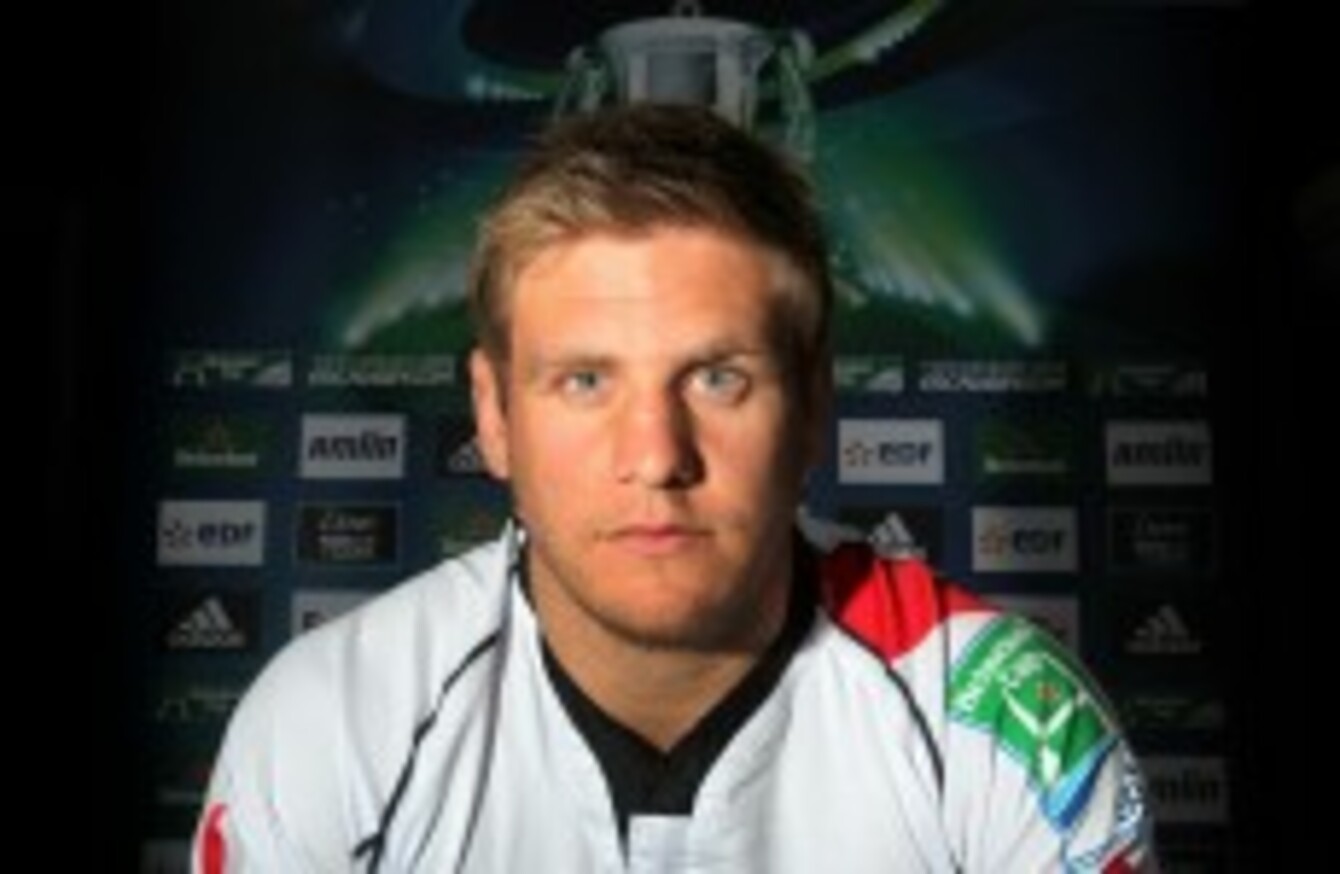 Image: ©INPHO/Presseye/Darren Kidd
Image: ©INPHO/Presseye/Darren Kidd
ULSTER OPENSIDE FLANKER Chris Henry has responded to Brian O'Driscoll's assertion that he "slows ball down and gets away with it" by pointing the finger right back at the Heineken Cup holders.
O'Driscoll highlighted Henry's presence at the breakdown as a key aspect for Ulster when he addressed the media on Monday.
The Ireland captain then called on his pack to nullify the opposition seven while also giving praise to referee Nigel Owens. The voice of BOD can be influential.
The pair, like the majority of players on either team, know one another well. So Henry's response could not be described as 'hitting back'. Instead, a wry smile crossed his face and his eyes widened before he said:
"I just try and play my own game every week and, of course, the breakdown for me is something I try to focus on. - so if Brian thinks I'm slowing the breakdown down then that's a good thing. "
With Leinster looking imperious when playing an open brand of running rugby in Europe this season, Henry believes that the exchanges in the tight confines of the ruck and the set-pieces will be key to Ulster's challenge. However, the flanker was keen to point out that Leinster can do much more than just the pretty stuff.
"The Leinster team from one to 15 are incredible at the breakdown. When you do your analysis of them it's very difficult to pin-point a weakness." Said Henry, "Every one of them are great on the ball, they are masters at slowing the ball up and the wee dark arts of the breakdown. You know, a wee bump here and a pull there.
"We've got to be on the money massively. They are definitely the best team in Europe at doing it. Brian's talking about us slowing  the ball down, but I think Leinster are very very good at it too – both teams want fast ruck ball so hopefully that can be reffed well and it's going to be a cracking game of rugby."
While Leinster are bidding to claim their third crown in four attempts, nobody in the northern province needs reminding that they can draw level with Leinster on two trophies and pin another star above their badge. "The spirit of '99″ has become a worn cliche around the team, at times a burden rather than inspiration.
Henry speaks wistfully about his memory from the west stand, but he is ready to make history of his own and knows the massive challenge which Leinster will lay at their door.
Dark places
"David Humphreys has always said to us, 'that was such a long time ago and it's our time now'. I certainly believe that it's going to be a huge task for us, as individuals our characters are going to be tested so much. We're going to be going to real dark places where we've probably never been before because of the speed of the game. Leinster have proved that they can up the ante.
"Every one of us has got to bring our very best game I certainly feel that with a bit of luck and we play to our best it's a game we can definitely win."