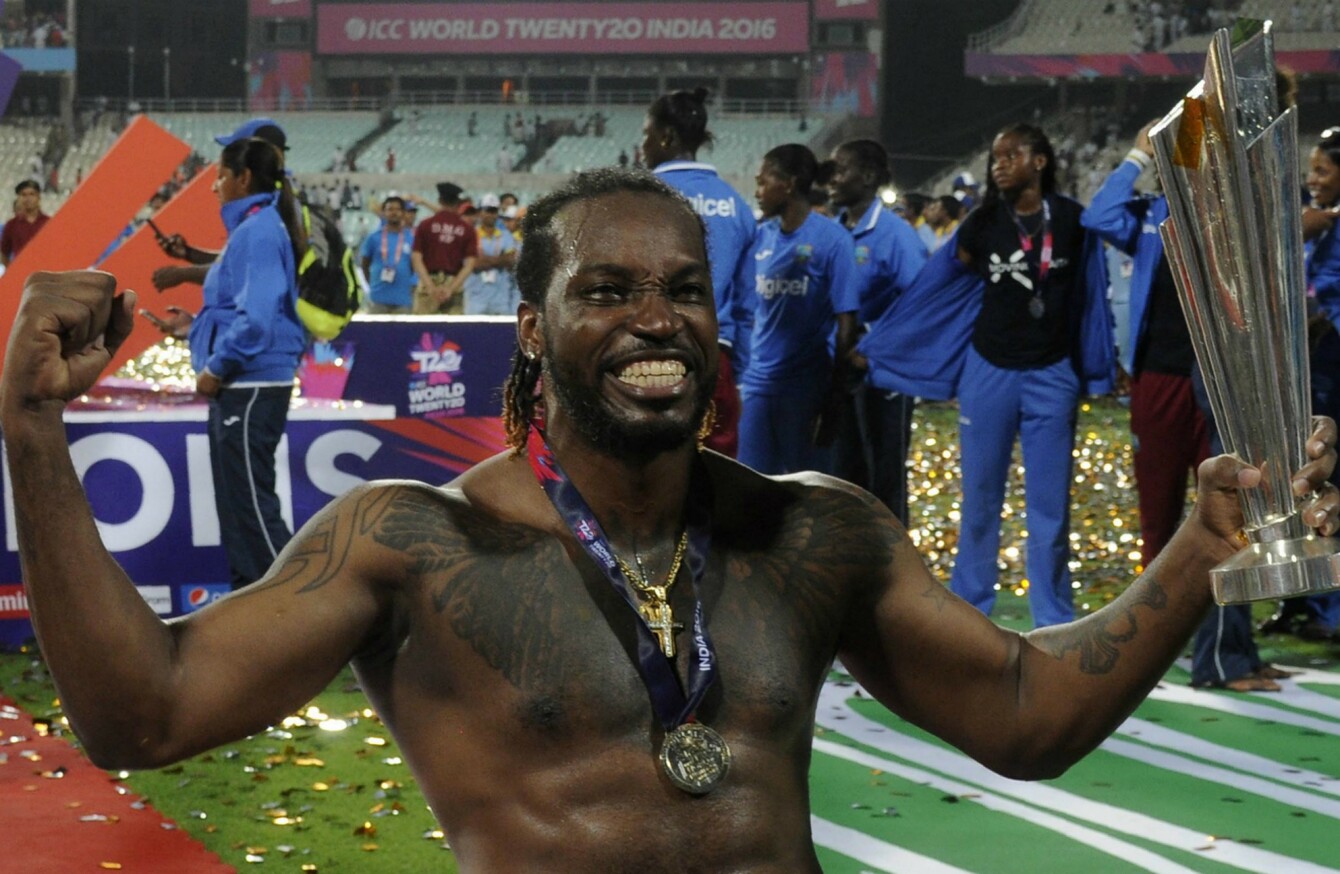 Chris Gayle
Chris Gayle
WEST INDIES BATSMAN Chris Gayle is embroiled in another sexism scandal following lewd comments to a female reporter during an interview conducted for the Times.
The reporter in question, Charlotte Edwardes, took to Twitter to share some of the interview with Gayle, who sparked a sexism debate in Australia in January when he flirted with television reporter Mel McLaughlin during a live broadcast.
This time his comments come during an interview conducted in Bangalore – where he is playing in the IPL for the Royal Challengers - which touched on sex, women and equality.
Gayle, who described himself as a "joker" when asked about his comments in Australia in January, allegedly told Edwardes that he had "a very, very big bat, the biggest in the wooooorld", adding, "You think you could lift it? You'd need two hands."
Edwardes wrote that Gayle asked her provocative questions.
"He asks how many black men I've 'had', goading me when I deflect the question, and whether I've ever had a 't'eesome'' – 'I bet you have. Tell me'," she wrote.
Gayle went on to tell Edwardes that women have more than just equality, before saying that women should please their men.
The 32-year-old also told Edwardes that women throw themselves at him in the thousands.
"I haven't had a shag since I been here [in India]," he said. "Ten t'ousand women will throw themselves at me. The fact is that I am damn good-looking."
Asked if he threw himself at women, he sighed: "Your questions, you suck me dry."
But Gayle insisted his attitude to cricket was a professional one, despite accusations of him being lazy.
"People think that [my] attitude towards the game stink," the former West Indies captain said. "That's how it come across: lazy. But to score a triple century, that's not lazy. You cannot be lazy and do such things."