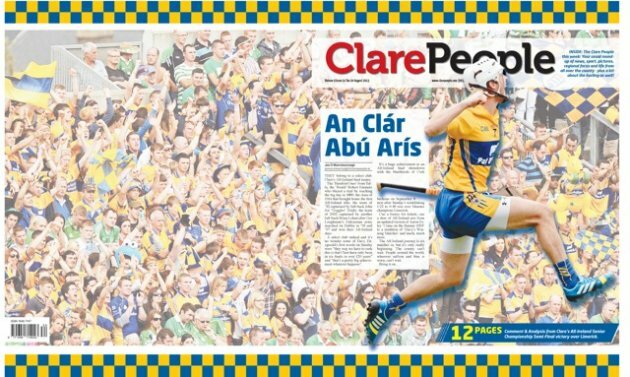 (Clare People)
WHAT'S THE POINT in winning an All-Ireland semi-final if you can't celebrate it properly?
With Sunday's win over Limerick still fresh in the memory, the Clare People have captured the county's pride and joy with a special cover wrap on this week's paper.
The picture shows wing-back Patrick O'Connor punching the air in delight while fans celebrate the 1-22 to 0-18 win on Hill 16.
They'll have some job topping that if Clare beat Cork on 8 September.