Clare hurler Colm Galvin before the Munster semi-final.
Image: Cathal Noonan/INPHO
Clare hurler Colm Galvin before the Munster semi-final.
Image: Cathal Noonan/INPHO
HE HAS FIVE Munster hurling medals to his name but amongst Colm Galvin's list of provincial honours there is a conspicuous absentee.
The Clonlara man demonstrated his glittering potential with those minor successes in 2010 and 2011, followed by the U21 triumphs in 2012, 2013 and 2014.
Yet it is a statement of senior intent that he seeks to make next Sunday in Thurles and the subsequent post-match euphoria that it would spark.
"It's pure and utter elation and you are not thinking about anything else. You are not thinking about any troubles, you are not thinking about anything.
"You are just thinking 'Jesus, I am after busting my arse here for the last 10, 12 months,' and to finally get over that line is just pure elation.
"It's the camaraderie you have with the players you after doing it with as well, it's just an unbelievable feeling, and management too.
"You are after taking away from all your personal lives, social lives, everything. You are after giving up 10 months of your life to get that feeling and when it does happen, it's a very special moment.
"I's a feeling we've carried on for years and when we look back in a couple of years' time we'll still always talk about those those 10 or 15 minutes after the game."
At the outset of 2017, Clare faced the same question that has hovered over them since they lifted the Liam MacCarthy Cup four years ago.
Could they prove that 2013 triumph was not an aberration? Clare have not managed to land championship silverware in the interim and that All-Ireland success was labelled 'a fluke' by Banner great Ger Loughnane after their win over Limerick last month.
"(It's) not just Ger – so many people have said it over the years that maybe it was a fluke and it wasn't what it was," says Galvin.
"I don't think it was. It was a great year for us individually and as a team.
"Davy did a great job with us and people are going to talk about you anyway so there's nothing you can do about that.
"We don't listen to them. You can let it affect you or let it drive you on and that's what we've done – it doesn't affect us.
"It'll be on the day that we'll have to prove ourselves once more that 2013 wasn't a fluke because we've heard that from a lot of critics.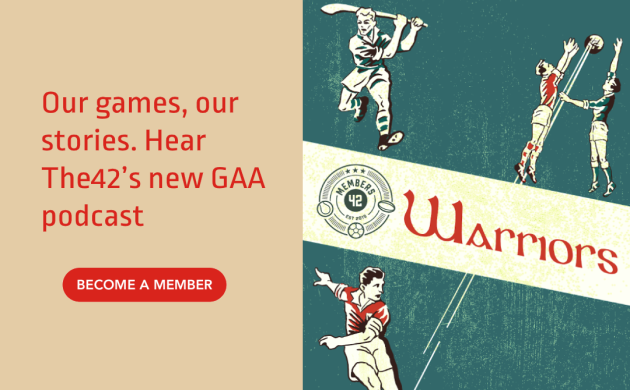 "It wasn't really a fluke, it was the way we were playing. It was the momentum we had behind us that year, which was a help."
Still that victory over Limerick did mark a release of pressure from the Clare camp. The county's nine-year wait for a Munster final appearance had ended and the summer opened up before them in an inviting fashion.
"I'm on the panel six years and I've only won two Munster games," outlines Galvin.
"We're sick of going through the backdoor but it was putting a lot of pressure on us. It would probably be a horrible feeling to lose a Munster final but at least you've another chance.
"As Gerry and Donal have remarked on, they put all their eggs in the one basket for the Limerick game.
"They were fairly direct in their approach. They weren't beating around the bush. They were going at it for the game against Limerick and we trained accordingly all year.
"We took the week before it fairly handy because we wanted to taper it down and basically explode. Our performance wasn't anything out of the ordinary, it was very ordinary.
"We did put a lot of pressure on ourselves to win that because we felt we were good enough to win it first of all and second of all it would take a lot of pressure off us long term.
"A lot of lads don't have a Munster medal. It's the one medal we really don't have and it really irks me that we don't have it. It's one of those medals that every player who goes out there wants.
"Looking back on '95, '97 and the teams they had and you'd be looking to try and emulate that."
The42 is on Instagram! Tap the button below on your phone to follow us!