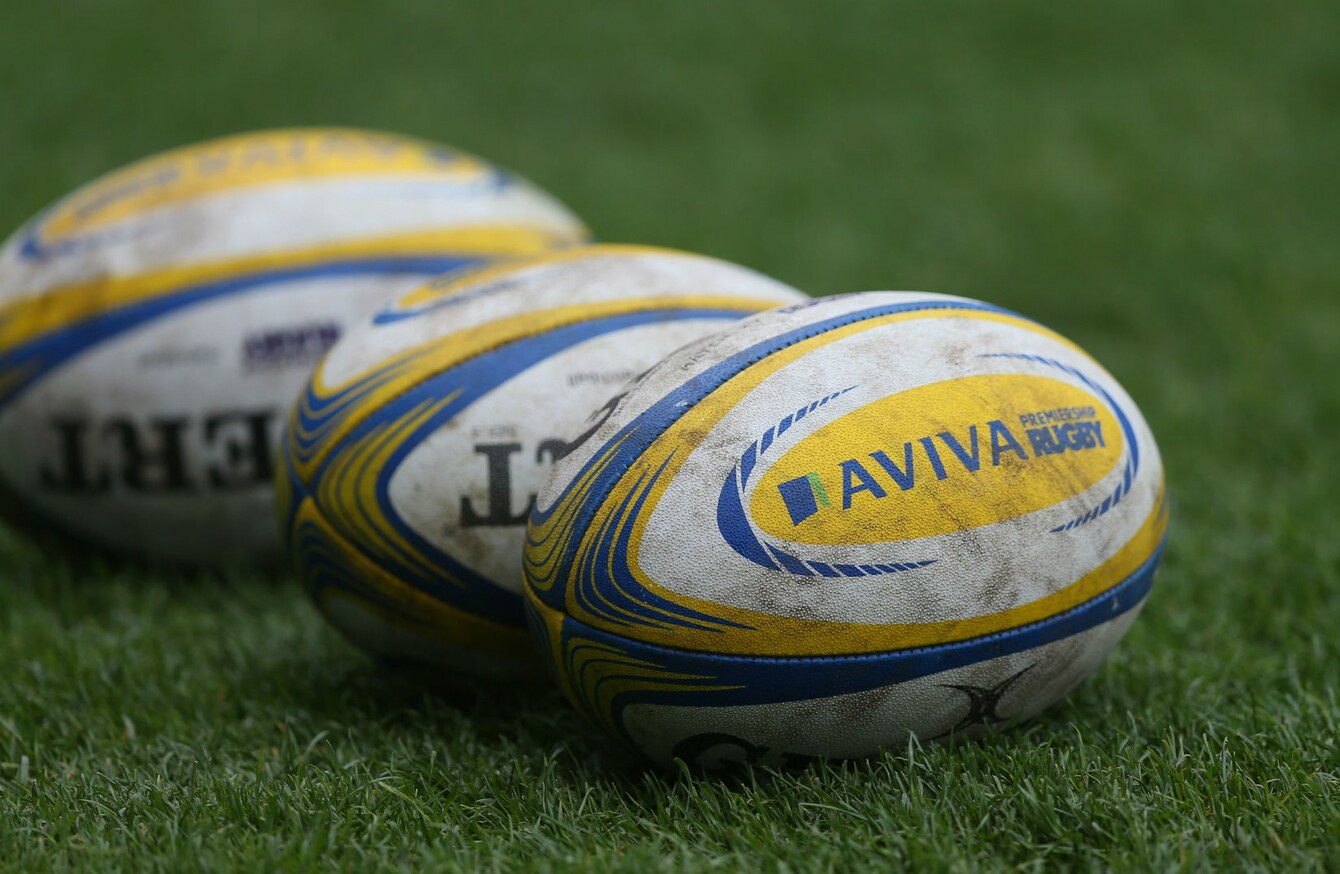 Premiership rugby balls
Premiership rugby balls
THE RUGBY FOOTBALL UNION (RFU) has announced further enhancements to the way concussion will be managed at professional club level in England.
Part of the new initiative will give medical staff access to real-time pitch-side video on a trial basis through the "myplayXplay" system in a bid to boost the recognition of serious head injuries.
In addition, the allotted time for a Head Injury Assessment (HIA) to be undertaken on a player has been extended from 10 to 13 minutes in order to include a King Devick test, which scans eye movement, though it is only being used for research this season.
Furthermore, a mandatory concussion education programme is again being delivered to players, coaches, support staff and referees in England's top two divisions.
"These projects show English professional rugby's strategic commitment to concussion education, identification and research," said doctor Simon Kemp, chief medical officer of the RFU.
"All three projects have been developed as a result of collaboration between PRL [Premiership Rugby Limited], RPA [Rugby Players' Association] and the RFU and a wide range of external independent medical professionals and scientists.
"They will provide an enhanced and streamlined process for delivering the 4R's (recognise, remove, recover and return) in professional rugby union."
The42 is on Snapchat! Tap the button below on your phone to add!