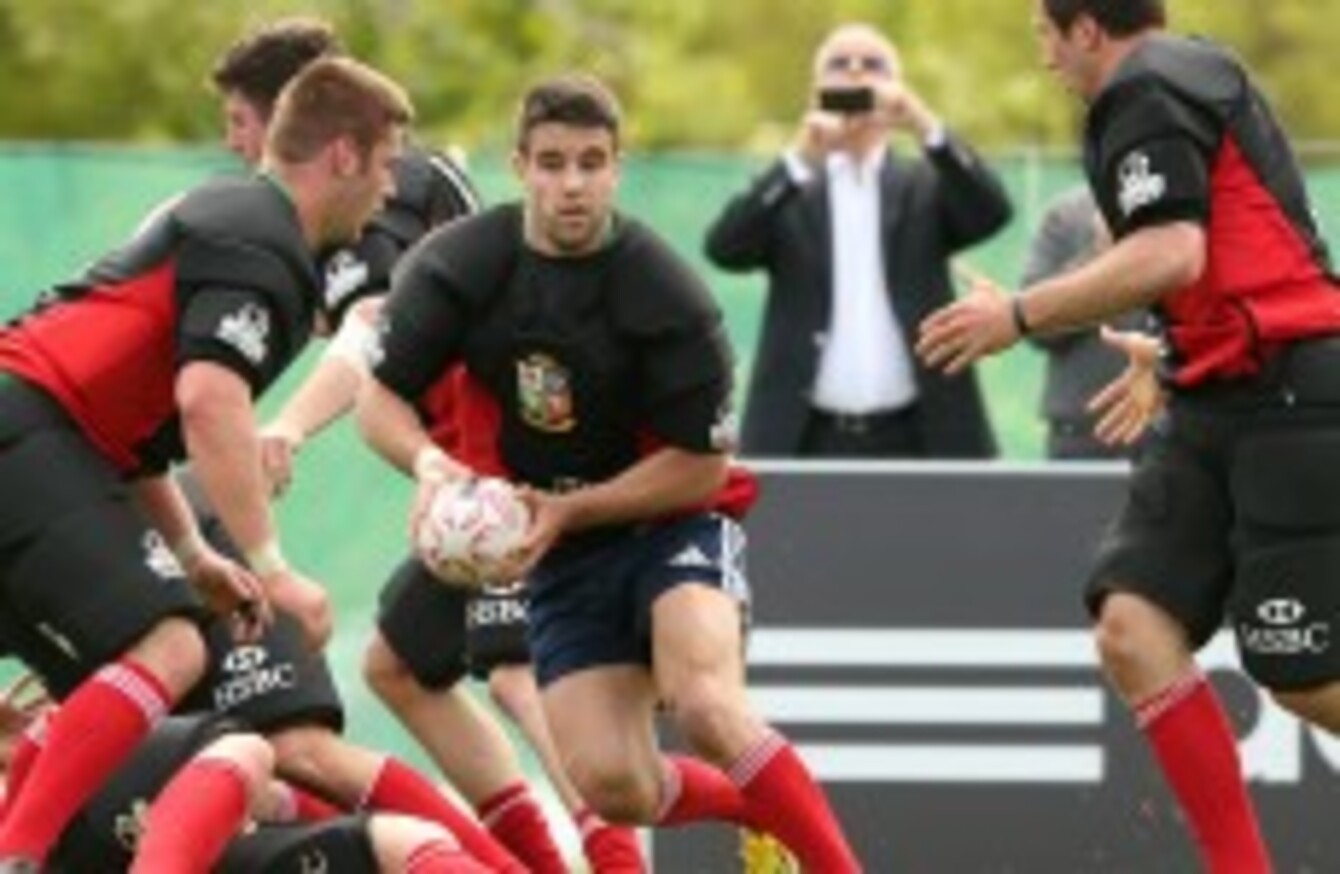 Image: ©INPHO/Billy Stickland
Image: ©INPHO/Billy Stickland
HE'S JUST TURNED 24. So it's a credit to Conor Murray that these days nobody has thinks of him as a 'bolter' to this year's British and Irish Lions squad.
He took that tag with pleasure for the 2011 World Cup, but since then he has cemented himself as Ireland's finest scrum-half.
Four years ago, Murray watched the Lions face South Africa with a beer in his hand and sunscreen on his skin.
Then, Greece was his pit-stop on the way home from the Junior World Championships in Japan. Murray played in tandem with Ian McKinley, who has lost the sight in his left eye, and Nevin Spence, who has lost his life.
Murray knows how fortunate he is.
Fast forward to watching him in action this season, it was difficult to escapethe notion that a prospect was turning into a leader before our eyes.With old heads stepping away from action in the southern province, Murray has carried the fight to the gain-line in the games that mattered this season and it's little wonder that he will soon add Lion to his CV.
"Yeah, it sounds nice when you say that." Murray says with a tinge of bashfulness. "When we started out at the start of the year you knew it was a Lions year and it was in the back of your mind. Even when you're asked about it you try to deflect it, telling reporters that you're not thinking about it.
"For me, anyway, I was thinking about it all year, looking at the competition and seeing how they're playing."
The competition: Murray will have watched on as Ben Youngs helped Leicester in the Aviva Premiership final yesterday. But nobody wants his view on the man who was also in Japan four years ago. Ever since Murray was given his opportunity by Tony McGahan, the comparisons with Mike Phillips have been unavoidable.
Roomies
In Carton House this week, they were drawn to room together, A day before we spoke to Murray, the three-time Six Nations champion had vowed to injure the younger man in the hope of improving his chances of keeping the Test jersey. Even the ultra-confident Phillips feels a little threatened.
"I'll probably have to sleep with one eye open, don't I? Keep an extra eye on him in the room in case he blindsides me.
"I think that's only a bit of a laugh. We're getting on well in the room and we're training well together. I'm obviously learning off him as well, he's an experienced player who has won a lot, so you pick up as much as you can while still playing your own game."
©INPHO/Dan Sheridan
Though he shrugs off the Phillips comparison by pointing out the similar height, the Garryowen man's big advantage come Test selection may well be  from his existing relationship with Jonathan Sexton.
With under a month to go before the gauntlet is laid down in Brisbane, combinations and understanding in pivotal team units are invaluable. The full squad will meet up in London this evening before heading for Hong Kong, but only there can Warren Gatland view half-back partnerships other than Phillips or Murray with Farrell or Hogg.
"Obviously, I'm quite familiar with Jonny, but you're going to have to pick up traits from Owen along the way and I have to learn quickly. Certainly that would help, knowing your team-mate for Ireland quite well and how he plays.
"I don't know how Warren's thinking, but certainly it's a good benefit to have."
He knows he's fortunate. But luck has little to do with Lions selection.