1. To feel aggrieved or not with the referee?
Cork may be aggrieved by the amount of injury-time played at the end of the game as it looked like the final whistle would be blown when Patrick Kelly sized up the puckout for the move that lead to Domhnall O'Donovan pointing.
O'Donovan pointed after the two minutes of injury-time elapsed but the question must be asked did Brian Gavin add on time for the pause when Stephen Moylan took a sideline cut moments before?
And also any irritation amongst Cork fans with Gavin must be tempered by an acknowledgement of some of the first-half calls that went Cork's way.
Two frees that Patrick Horgan converted in the opening period were for questionable fouls and that was a prime example of how Cork got the benefit of referee judgements early on.
2. Cork stay alive despite poor performance
The chief reason why Cork will feel lucky this morning is that they never hit full speed yesterday. Their form graph which had travelled upwards in beating Kilkenny and Dublin took a sharp nosedive against Clare.
Several components of their game broke down as they struggled to stifle Clare's attacking movement and their half-back dominance. Each of Cork's second-half goals was a lifeline as their challenge was flagging at the time.
But despite playing poorly, they hung in there and are still in contention to land the Liam McCarthy Cup. That is a testament to their determination and will.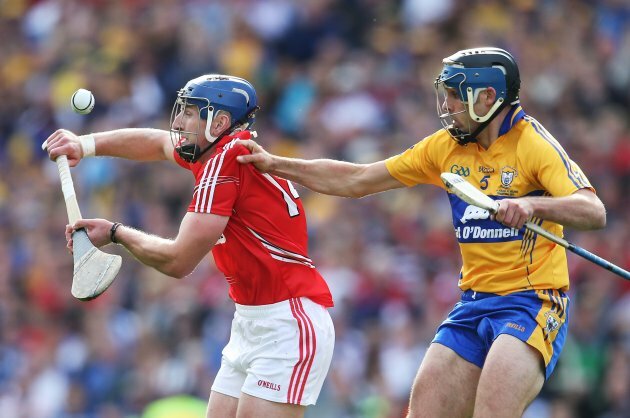 Pic: INPHO
3. A dramatic day for Anthony Nash
PJ Ryan may have got man-of-the-match when lining out between the posts for Kilkenny in the 2009 All-Ireland final but it's difficult to think of a goalkeeper as centrally involved in September hurling drama as Cork's Nash was yesterday.
At his own end he kept another clean sheet – his fourth of the summer – and produced a great reaction save to deny Darach Honan a first-half goal. While at the other end he saw a 20-yard free in the first-half stopped bravely by Patrick Kelly and a second-half penalty denied by Colin Ryan.
And then there was his bullet to the net from a 20-yard free in the 55th minute. That was the vital score of the match as Cork trailed by five points at the time and were in grave danger of falling away.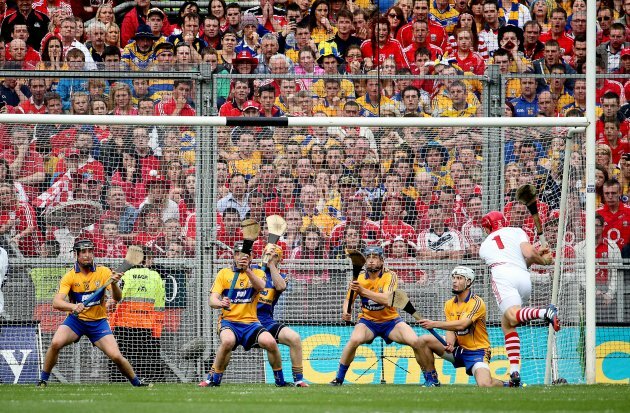 Pic: INPHO
4. Shane O'Neill holds things together for Cork
Clare fans were not happy with the decision to only brandish a yellow card to Shane O'Neill for his early altercation with Darach Honan. Yet it was indisputable that the Bishopstown man was central to Cork hanging in contention thereafter.
He curbed the threat of Honan, emerged powerfully with possession on several occasions from defence and was ultimately the cornerstone of Cork's challenge.
O'Neill was an unused sub on the Cork teams that contested the 2005 and 2006 All-Ireland senior finals. It took him until yesterday in his ninth senior inter-county season to actually play in an All-Ireland final and he responded with a major display for his team.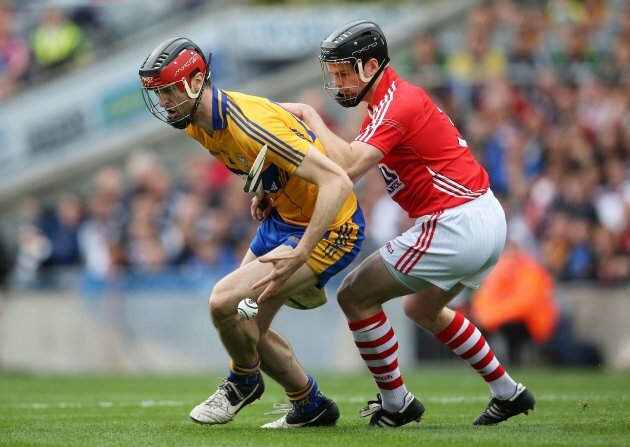 Pic: INPHO
5. Cork's attacking travails
Granted they did hit three goals which was a notable increase on their record of one goal from four previous championship matches this summer. But there was no disguising that Cork had a tough afternoon in attack yesterday.
They found it extremely difficult to gain parity with Clare's powerful trinity of Bugler, Donnellan and Ryan in the half-back line. That lead to a restricted supply of ball into their full-forward line and the scores dried up accordingly in the first-half.
Cork pointed in the 6th minute from play through Seamus Harnedy but it was not until the 32nd minute that they scored from play again while Patrick Horgan was the only other forward to score in the opening period.
Matters improved in the second-half with Conor Lehane particularly impressive. Yet in the overall context of the game only Horgan, for his scoring return of 0-10, and Harnedy were the Cork attackers to consistently threaten.
Jimmy Barry-Murphy has big calls to make before the replay in trying to coax a better performance out of his forwards.