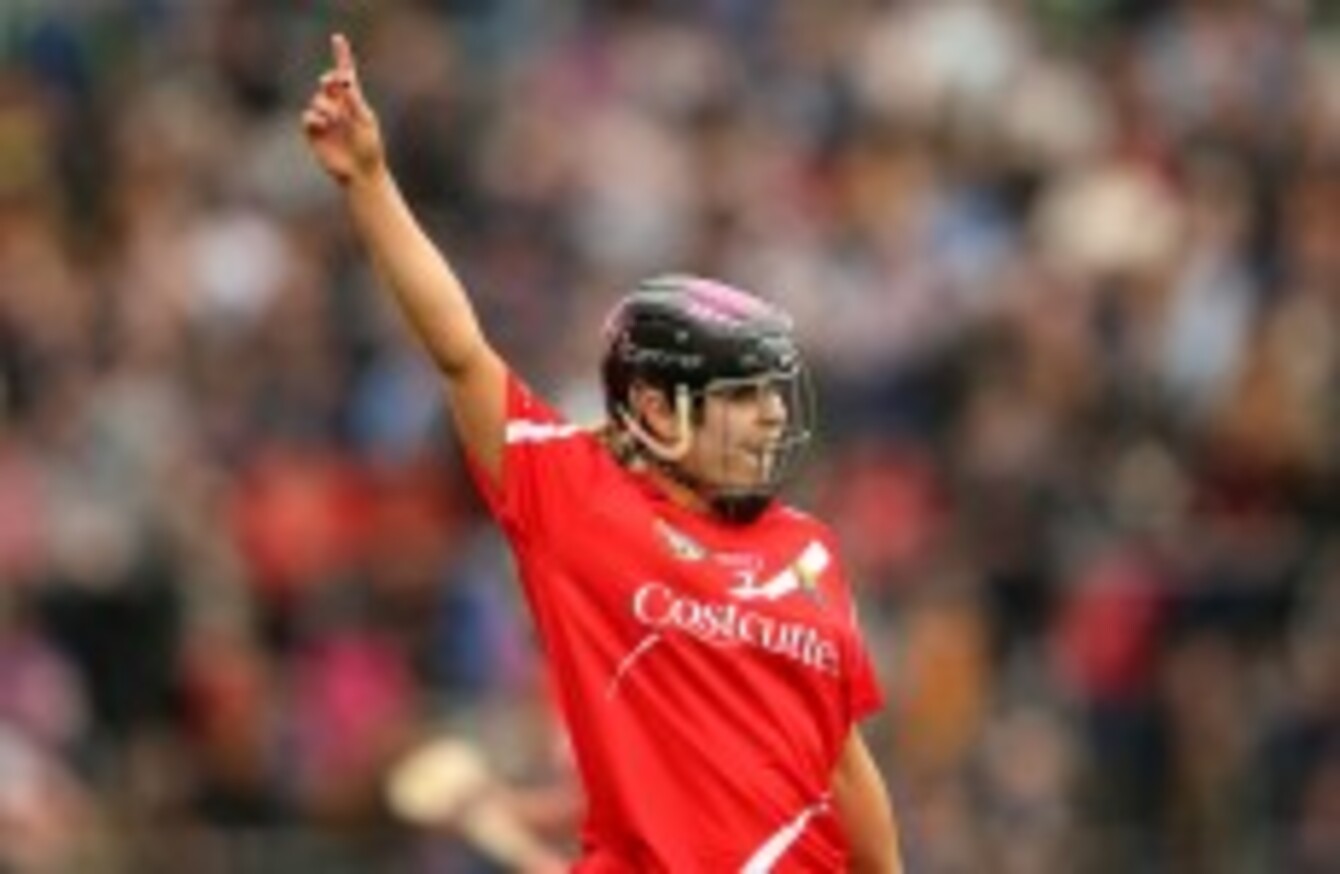 Anna Geary is ready for the Kilkenny challenge.
Image: ©INPHO/Cathal Noonan
Anna Geary is ready for the Kilkenny challenge.
Image: ©INPHO/Cathal Noonan
A 100% RECORD is a nice, clean sight on the record books but means nothing going into a final four clash unless it can extended for two more games.
Cork, and star defender Anna Geary, go into this weekend's semi-final clash with Kilkenny aware of the enormity of the task ahead. Nowlan Park should prove an intimidating venue but Geary is determined it will not be a graveyard for her team's All-Ireland ambitions.
"Playing them in their home turf is going to be a big enough challenge," she said. "It'll be a tough game but no matter who you're going to be playing at this stage, it's going to be tough.
"There's so much at stake. If you lose, it's like your year has been for nothing. So 60 minutes away from Croke Park, we're looking forward to it."
Geary with Limerick's Seamus Hickey (Paul Mohan / SPORTSFILE)
Part of Cork's unbeaten run included a win over Kilkenny earlier in the year. It was their first defeat so Geary expects revenge to be on her opponent's minds.
The home side have been buoyed by their victory over a talented Wexford side in the Leinster Final. Kilkenny, says Geary, are riding on the crest of a wave. Along with her teammates in the Cork defence, the triple All-Star will prevent any smooth sailing for the Kilkenny forwards.
The Munster side's winning run has yet to be hindered by the loss of 10 players from the 2012 panel that reached the 2012 final. Geary said:
Gemma O'Connor will be missing for us and she's been the fulcrum of Cork camogie for the last decade. It took us a while to adjust to her loss. Her presence on the field was something a lot of the younger players looked up to. Thankfully a lot of our girls are stepping up."
Having come so close to cup glory in recent years, only to be denied, Geary explains that there was no hell-bent goal to win the All-Ireland. The plan, she adds, was 'to try to get there and leave the winning of the All-Ireland's to themselves'.
By keeping the winning run going this weekend, and handing Kilkenny only their second loss of 2013, Geary and he teammates will have achieved a task. Glory-hunting can wait, for now.
Anna Geary was speaking at the announcement of a new GAA Club Offer from Liberty Insurance, proud partner of Hurling and Camogie, which has the potential to net huge returns for GAA & Camogie clubs.  Anyone who takes out a new motor or home insurance policy with Liberty Insurance before October 13th 2013 can nominate their local GAA club to receive €50 from Liberty Insurance. In addition, anyone who gets a quote will be in with a chance of winning €10,000 for their local club.