THE CORK HURLERS injury woes have continued with Lorcan McLoughlin the latest player to be rated doubtful for Sunday week's Munster semi-final against Clare.
The Irish Examiner has reported that McLoughlin damaged his shoulder in training on Tuesday night after falling heavily on it.
A scan has revealed that McLoughlin has torn shoulder ligaments and he is unlikely to be available for the meeting with the Banner in the Gaelic Grounds.
Cork captain Patrick Cronin is extremely doubtful for the game as he continues to recover from a recent illness.
Cronin only left hospital on Tuesday after being hospitalised since coming off in a local championship game for his club Bishopstown last Sunday week.
The 26 year-old was substituted during that club game due to medical advice as he was coughing up blood and subsequently went to hospital where he has been battling a severe chest infection since then.
Cronin had been battling pneumonia in the build-up to that club match with Bishopstown. Time is against him to regain full fitness for the June 23rd clash against the Banner in the Gaelic Grounds.
"It's a race against time for him," admitted Cork selector Kieran Kingston to TheScore.ie. "He had a very bad chest infection and it took a lot out of him.
"He won't be training this week but we'd be hopeful that he'll be back training with us next week and we can assess him then. He's a marquee player and our captain so we'll give him every chance. But he is a major doubt alright."
The loss of their captain would be a major setback to Cork boss Jimmy Barry-Murphy with attacker Paudie O'Sullivan already sidelined for the season after he suffered a broken fibula and tibia in late April.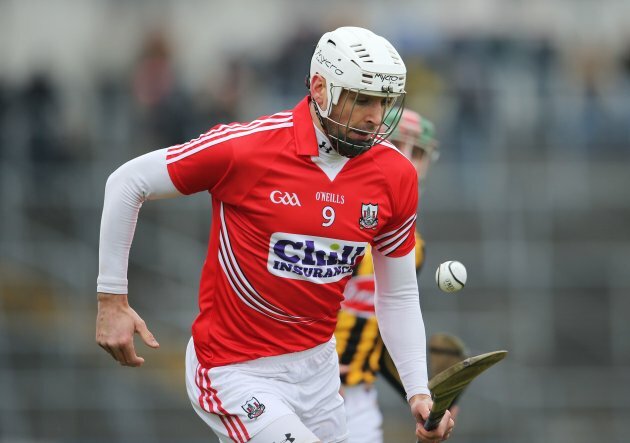 Cork captain Patrick Cronin
Cork are also without defender Colm Spillane, who came on as a substitute in their relegation league final loss to Clare in the Gaelic Grounds in April, after he damaged ankle ligaments in the recent challenge game against Galway. They have added St Finbarr's Eoin Keane and Midleton's Patrick O'Mahony to their squad as a result.
And if McLoughlin and Cronin are ruled out, it will mean Cork will be without seven of the 20 players that featured during their last senior hurling championship game when they lost last August's All-Ireland semi-final against Galway by 0-22 to 0-17.
Cronin and McLoughlin were midfield in that game while O'Sullivan started at corner-forward. In addition centre-back Eoin Cadogan is now focused on Conor Counihan's senior football squad and wing-back Sean Óg Ó hAilpín has retired.
Darren Sweetnam who came on as a substitute in that game has concentrated on forging a rugby career and is currently in action for the Ireland U20 side in the Rugby World Cup. While Niall McCarthy, another substitute involved in that match, is not part of the current panel.