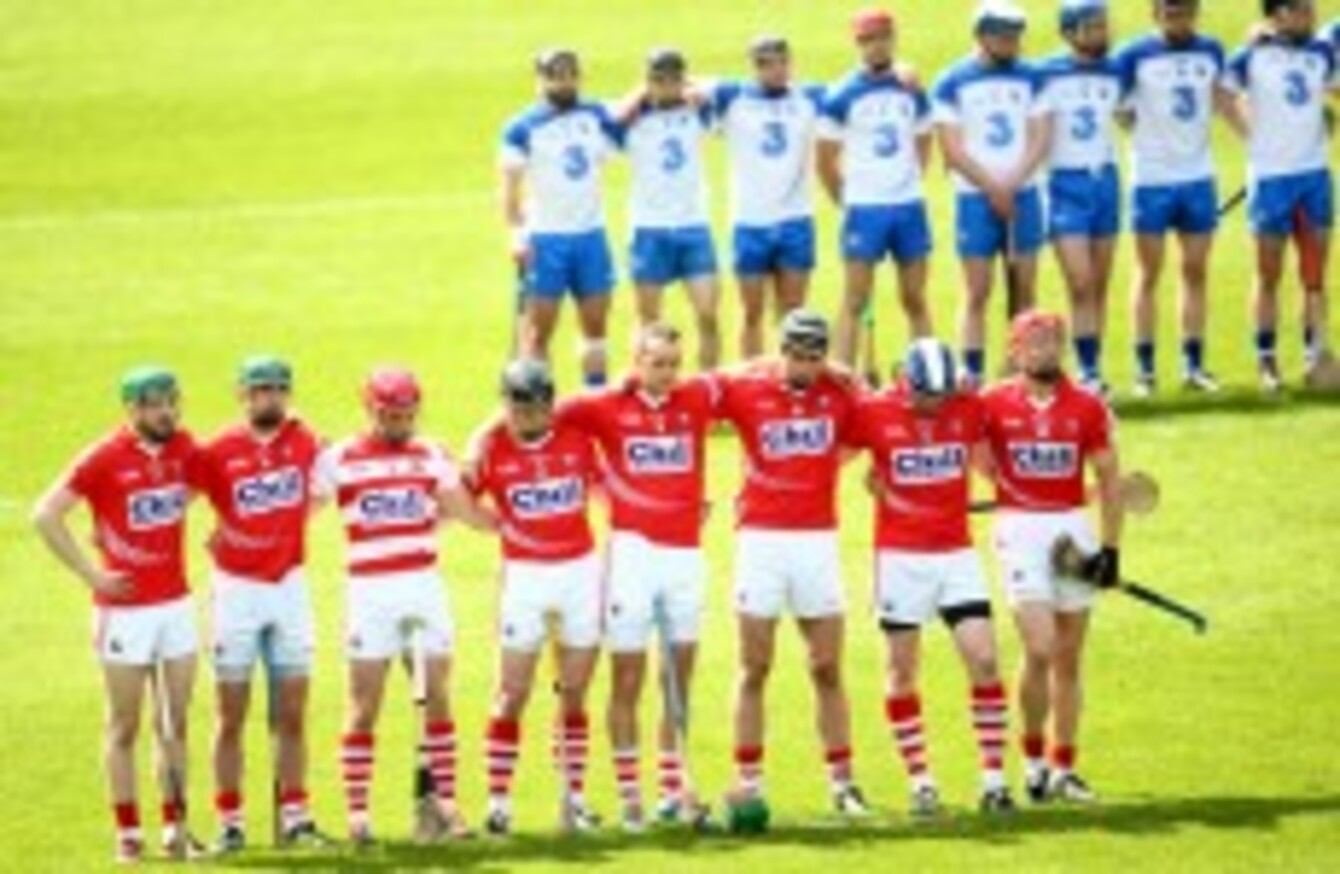 Image: Cathal Noonan/INPHO
Image: Cathal Noonan/INPHO
1. Waterford league triumph was no fluke
For all the jubilation after Waterford's league final triumph, Derek McGrath and his players were keen to temper the mood. The championship would provide the ultimate judgement and they needed to back up their league success.
Five weeks on, Waterford were celebrating again today in Thurles against Cork. They firmly proved that league triumph was no fluke as they hit the high notes once more with a powerful display. Their young side took a major positive step forward with this win as they backed up all the springtime promise.
2. Cork carved open at the back
Waterford's first-half display had its shortcomings. Their shooting was erratic as they chalked up nine wides but they rectified those faults with their two goal blast critical in shaping the outcome of the game.
Maurice Shanahan and Jake Dillon finished clinically to the net to push Waterford into a lead they would never subsequently relinquish. Those strikes gave Waterford confidence and they gave the Cork defence a troublesome afternoon from thereon.
By the final whistle Waterford had hit three goals and Anthony Nash needed to produce three big saves to ensure Cork didn't leak further goals. After conceding 1-24 in the league final, Cork's concession of 3-19 reflected their defensive problems.
3. Patrick Horgan and Noel Connors individual duel
Patrick Horgan has been Cork's marquee forward in recent years, consistently shooting the lights out for the Rebels. He was the joint top scorer in the league but endured a subdued outing in the league decider as he was held scoreless from play.
Again today Waterford delegated Noel Connors to shadow him and again Connors ensured Horgan's influence was restricted. Horgan finished with only a single point from play and while he did score 1-7, the Glen Rovers man found it difficult to break loose given the close attention Connors was paying him.
Cork's delivery to their attack was far from top-drawer and the aimless clearances didn't help Horgan's ability to impact on the game. But in a key individual duel, Waterford went a long way to secured victory by silencing Cork's main man.
4. Injuries have their influence in Semple outcome
There was plenty debate about what influence injuries would have prior to today's clash. Pauric Mahony's horror leg injury provided the theory that Cork could close the gap but instead Waterford were not deterred by the loss of their chief marksman.
Maurice Shanahan wobbled early on from placed balls but grew in confidence and proved to be a dependable operator. Noel Connors also alluded afterwards to how Mahony's injury spurred on the rest of the Waterford team to succeed.
Cork had already been hit by the injury of Lorcan McLoughlin to a defence that is threadbare on experience this season. Then Seamus Harnedy's hamstring gave way before the match and Cork were robbed of a potent force in the half-forward line.
Granted Patrick Cronin had a fine outing as he struck 0-5 but Harnedy's leadership and aerial ability were ingredients Cork sorely missed.
5. Cork's road to recovery
Instead of preparing to contest a third successive Munster senior final, Jimmy Barry-Murphy must now pilot Cork through the choppy backdoor waters. They'll be out again on 4 July and have four weeks to stew over this loss.
There's plenty of areas that need attention after a second successive sub-standard showing by Cork. Dublin are probably the highest quality team they could face in the first round of the qualifiers and the road to recovery will be challenging.