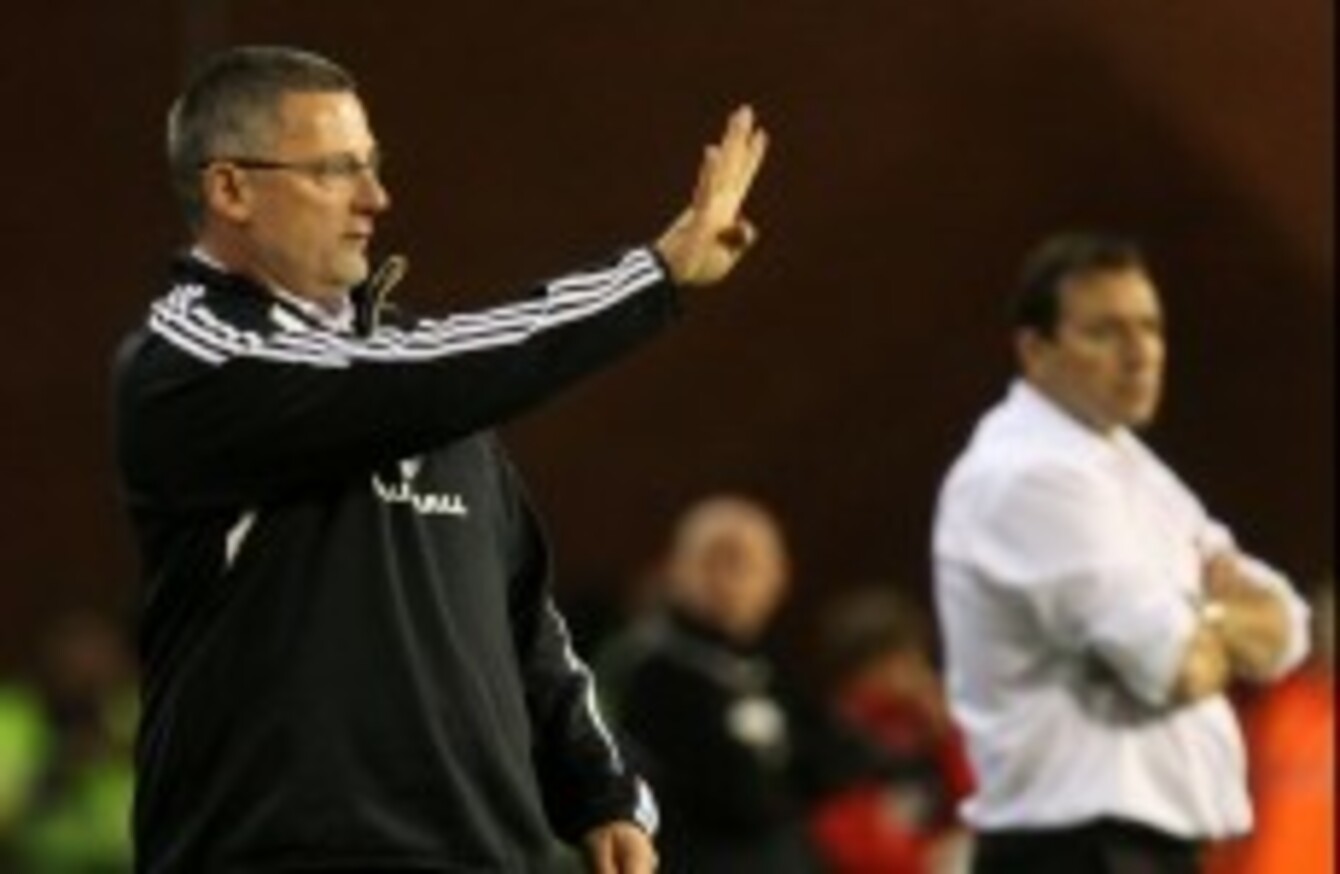 Craig Levein was sacked after successive defeats.
Image: Lynne Cameron/PA Archive
Craig Levein was sacked after successive defeats.
Image: Lynne Cameron/PA Archive
CRAIG LEVEIN HAS opened legal proceedings over his dismissal as manager of Scotland, the Scottish Football Association confirmed.
Levein was sacked by the SFA on 5 November following an underwhelming start to Scotland's 2014 World Cup qualification campaign that culminated in back-to-back defeats against Wales and Belgium.
The SFA revealed that Levein, a former manager at Hearts, has instructed his lawyers to serve a writ on the organisation, who had offered to honour the financial terms of his contract in full.
"Regrettably, the Scottish FA has received notification from lawyers representing Craig Levein that their client has served a writ on the Association," read an SFA statement.
"This notification has been received despite the Scottish FA's offer to honour Craig's contract in full, an offer that was made immediately upon the Board's decision to relieve Craig of his duties on 5 November." It continued:
The Scottish FA has since received notification that Craig has chosen to resign, thereby foregoing the offer made to honour his contract in full.
"In the notification received, failure to make a proposal in lieu of compensation has been cited.
"It is the view of the Scottish FA that no such offer is required given Craig's decision to resign, especially since an offer of mediation was rejected by his legal representatives."
Former Scotland under-21 coach Billy Stark was put in charge of the senior team on a caretaker basis for the 2-1 friendly win over Luxembourg in November.
Scotland are all but out of the qualification reckoning for the 2014 World Cup after drawing qualifiers against Serbia and Macedonia at home and losing their next two outings.