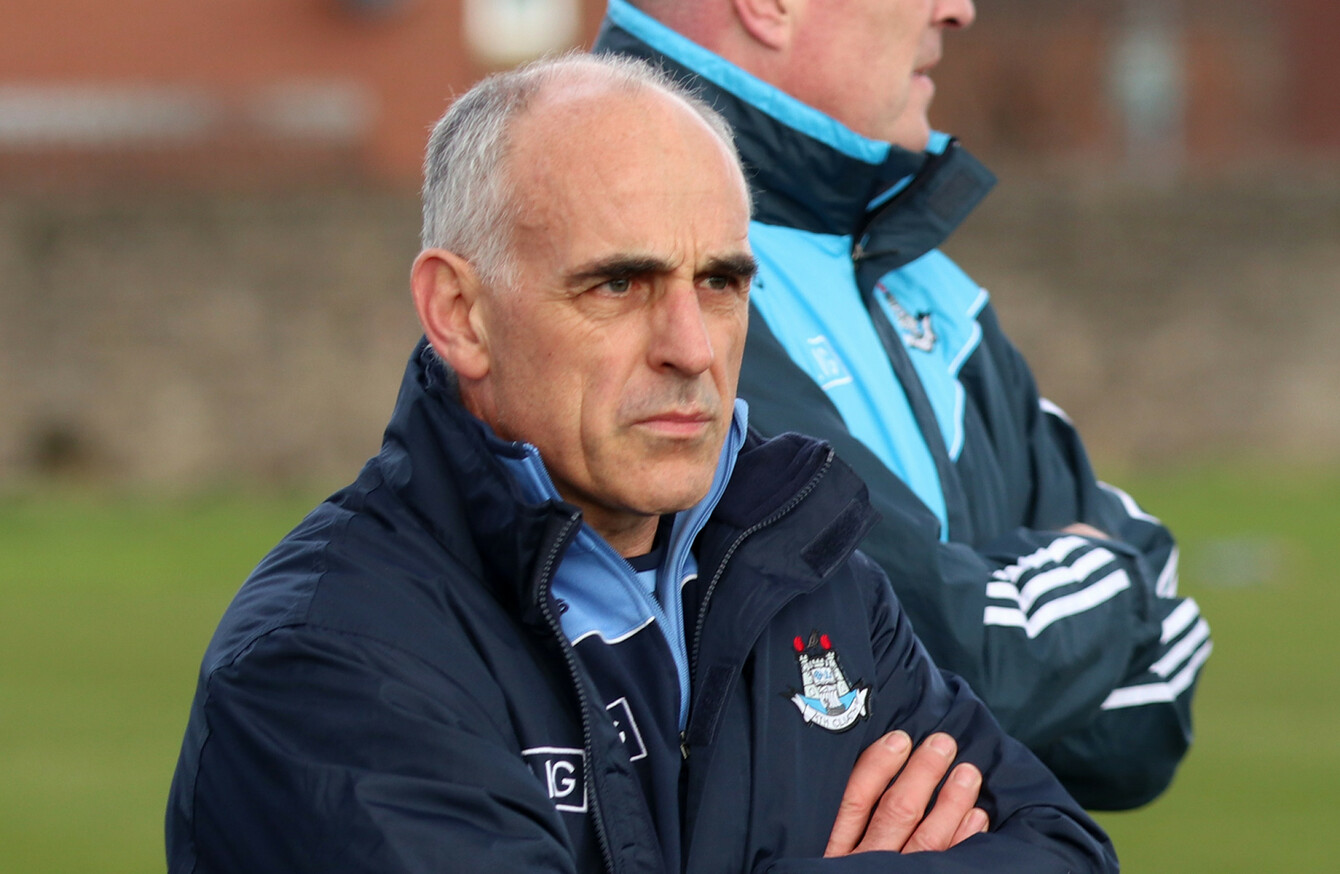 Image: John McIlwaine/INPHO
Image: John McIlwaine/INPHO
MICHAEL FENNELLY BELIEVES his business partner Anthony Cunningham has "the appetite" to succeed Pat Gilroy as the Dublin hurling boss. 
Ex-Kilkenny star Fennelly and Cunningham worked closely together in recent years to develop the company 'Coach Finder', which provides coaching solutions to clubs and counties. 
Former Galway boss Cunningham served as a coach this season under Gilroy, who announced his shock departure as Dublin manager on Sunday due to work commitments.
"I'd say he might be," Fennelly said when asked if Cunningham was interested in taking over from Gilroy.
"He was there obviously this year and he's heavily involved in the coaching and managing this year with Pat. Yeah, he definitely probably is interested I think.
"I'd say that could have been dealt with better in terms of doing it more in-house because now there's the bit of instability there now and there's the not knowing for players and management.
"It's a bit open at the moment. They could bring in someone else as well to aid the management that's there. Or do they go with new management? I don't know what's the story to be honest. People will be speculating and the longer that goes on the less good it is for Dublin."
Fennelly says Cunningham is likely to be eager to continue developing the younger Sky Blues players after they impressed at stages during the Leinster round-robin campaign.
"If you do become manager you can't be coaching as much, you have to bring in someone else to look after that element of it. He does love the hurling side of it, he's very, very good at that. It's up to himself really, but he seems to have the appetite for it to be fair to him. 
"He has been there for the year now and he's obviously looking to build on that. They have a bit of a culture there now and he's only getting to know these players really. It's not even a full year it's only seven months in terms of when they got knocked out.
"He's probably eager to build on some of those young players because he was saying there's a lot of young talent there and they just need a bit more time and guidance and support."
Meanwhile, Fennelly's former Cats team-mate Eddie Brennan has recently been appointed as Laois manager in what is his first role senior inter-county role.
"It never shined through in terms of him being eager to coach as such (when he was playing), but he has being doing it," says Fennelly. "He was with the U21s for two years with Kilkenny.
"He's with Killenaule this year in Tipperary and I think he was with one or two other teams over the last couple of years either part time and helping out or that. So he's been doing it the last couple of years and he must be eager to get into it. He's living in Portlaoise as well so that's a bit advantage. 
"He's there 10 plus years at this stage so he'll be familiar with the culture, some of the players and the environment so that will be an advantage to him but it's a big task. Managing any inter-county team now is a huge task, it really is.
"You have to have a lot of skills, quality coaching, managing players, staff, personalities, styles – you name it. It's getting bigger and bigger now and a lot of time goes into it."