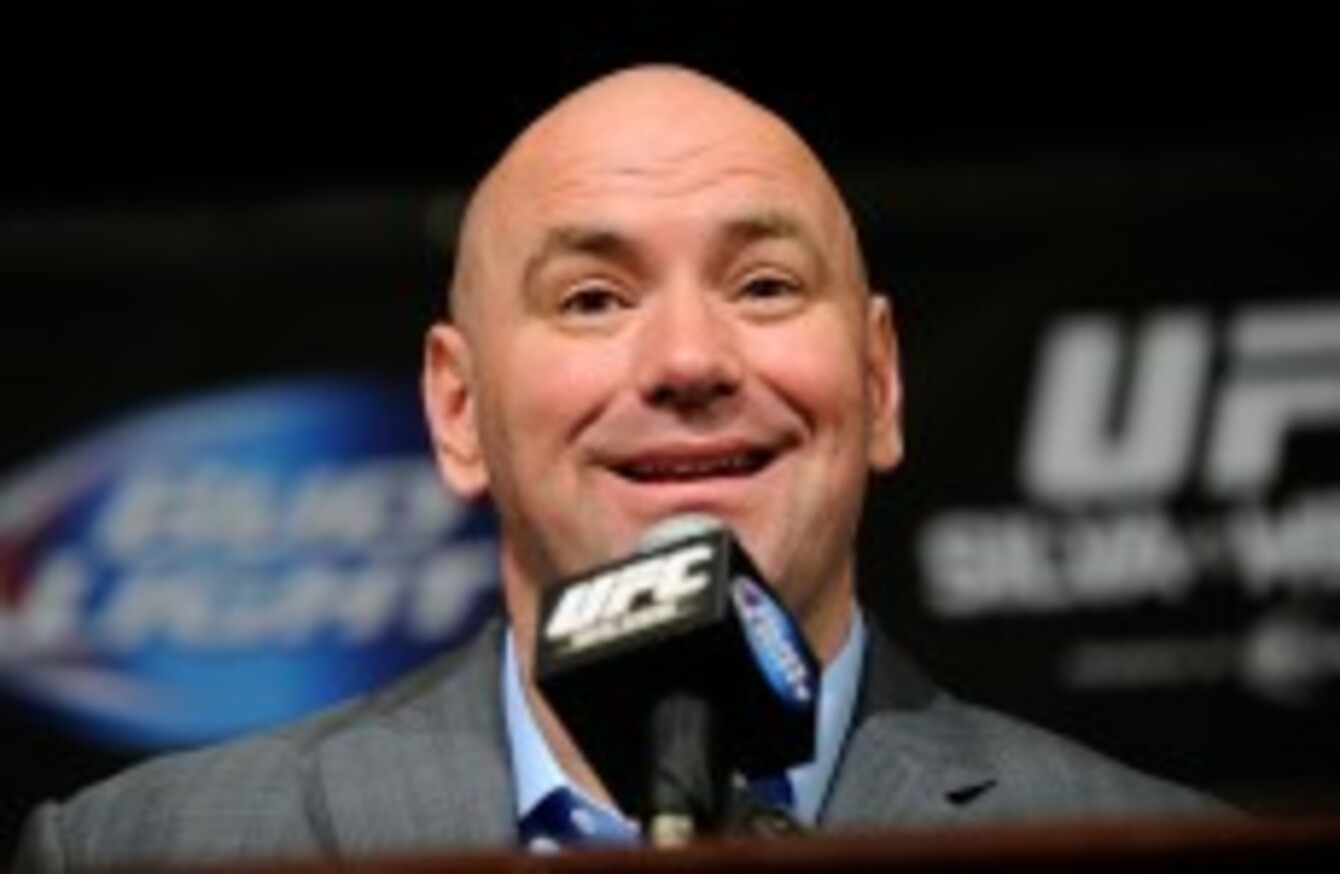 UFC president Dana White.
Image: David Becker
UFC president Dana White.
Image: David Becker
– Paul Dollery reports from Las Vegas
SHOULD CONOR McGREGOR become the undisputed UFC featherweight champion, his first title defence will be at Croke Park.
That's according to UFC president Dana White, who was speaking today during a Q&A session at the UFC Fan Expo in Las Vegas.
McGregor will win the interim UFC 145lbs belt tomorrow night if he defeats Chad Mendes in the main event at UFC 189 at the MGM Grand Garden Arena.
That will set up a rescheduled meeting with reigning title-holder Jose Aldo to unify the belts — which White says will also take place in Vegas.
If McGregor can emerge victorious from that one too, he'll make his inaugural defence as the undisputed champion in his hometown.
White also continued to dispute claims that Jose Aldo suffered a broken rib which forced him to withdraw from his meeting with McGregor this weekend.
According to the UFC boss, x-rays released by Aldo showed an old injury and the Brazilian merely suffered bruising.
"The real injury was the bruised rib and cartilage," White said. "He had a bruised rib and cartilage. And the big problem for Aldo in taking the fight, wasn't the fight, it was making weight.
"He had to cut something like 24 pounds, and if he couldn't physically do it the way that he does it, he was afraid that he couldn't make weight. That was really the issue.
"But he did not have a broken rib. It was a bruise. Every x-ray he sent out was of an old injury. What you saw right there on his body was an old injury, not a new injury."