FORMER MANCHESTER UNITED manager David Moyes has expressed his dissatisfaction with how the club handled his dismissal by saying he expected the club to 'do what was right with me'.
In his first broadcast interview since losing his job in April, the Scot spoke to the BBC's Dan Roan and admitted he didn't anticipate getting the sack, despite an immensely difficult first campaign in charge.
It was really difficult when I lost the job initially. Because I didn't really see it coming, even though we had been losing games. I knew it could be difficult. But I joined a club which I felt stood behind their managers, made sure they supported them in difficult times. Sir Alex had difficult times when he first took over and I do understand the landscape's changed a little bit in football but I think Manchester United always stood for the right things. I expected them to do what was right with me."
Having arrived at Old Trafford in the summer of 2013, it was always likely to be a close-to-impossible job for Moyes though he was reassured when the club offered him a lengthy contract. Subsequently, he felt he'd have a substantial period to put his own stamp on the side and grow into the role. But after less than ten months in charge, Moyes was told to clear out his desk.
"I got the job and expected it to be a six-year plan. I signed a six-year contract. So, I'm disappointed it didn't go to plan. I expected to be given an opportunity to fulfil that and it wasn't what was expected."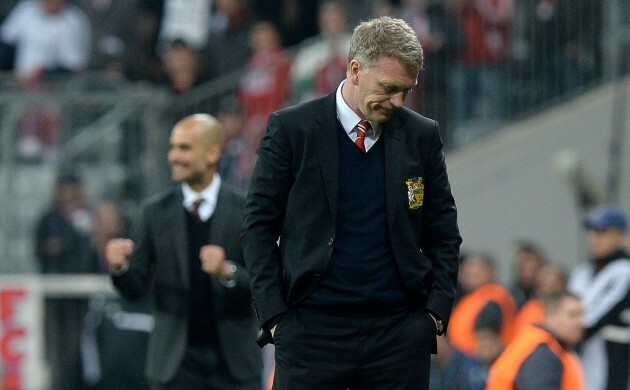 Martin Rickett / PA Wire/Press Association Images Moyes oversaw some solid Champions League performances during his short spell at United though the club were eliminated by Bayern Munich at the quarter-final stage. Martin Rickett / PA Wire/Press Association Images / PA Wire/Press Association Images
Moyes also offered an opinion on his successor, Louis van Gaal. The Dutchman has also suffered through a mixed debut season so far with two league defeats to Swansea and Leicester plus a humiliating Capital One Cup exit at the hands of lowly MK Dons. Asked what the reaction would've been had he been in charge of those results, Moyes said:
"I dare and imagine what would've been said about it. Louis van Gaal has a difficult job as well, just like I did when I took over the job. He needs to be given the opportunity to get his mark on the team, to turn it around. He's a very experienced manager and he should be given that chance to do so."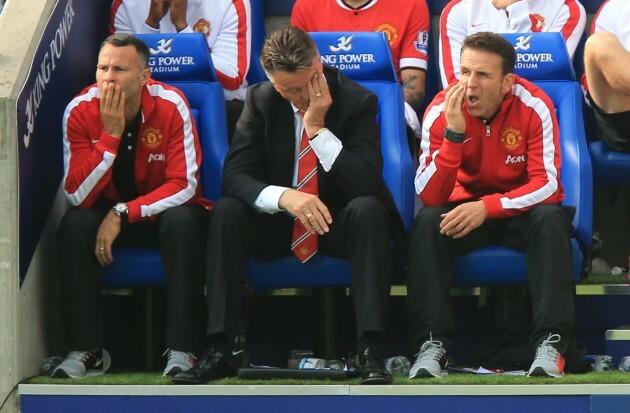 Mike Egerton / EMPICS Sport Louis van Gaal has also struggled in his first season as United boss though Moyes says the Dutchman should be allowed the time to get the club back to where they belong. Mike Egerton / EMPICS Sport / EMPICS Sport
The 51 year-old spoke of having enjoyed his time-off from the game but revealed he is now ready to get back into management. He has been linked with Newcastle owing to Alan Pardew's recent difficulties on Tyneside though he also held talks with Turkish side Galatasaray in the summer.
"I've got to wait on the right job. I've got to try and get one which fits me and fits what I want. I'm really ambitious. I had never left Everton for an unambitious football club. I thought Manchester United would've given me that opportunity. It didn't materialise that way so I'm hoping the next club I join gives me the chance to build a team, because that's what I think I'm good at."
"I've had several people contact me about jobs – none of them have turned around and said 'Here's the job it's yours' but people have asked if I'd have any interest in jobs. The clubs that have come calling I've felt just weren't right. I'll know when the right club comes along. I needed a bit of time to make sure I'm ready  and that I'm feeling good to get back."