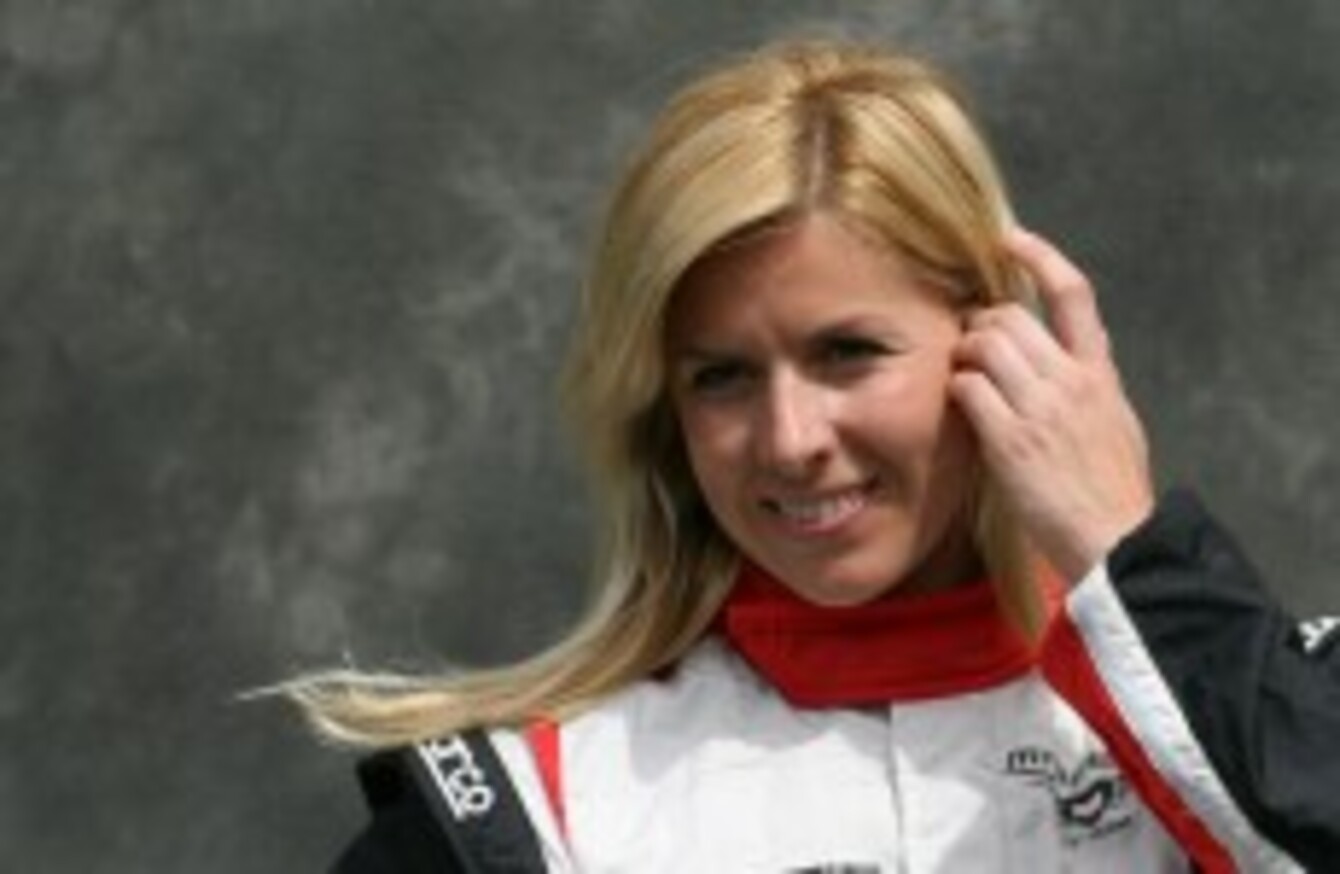 Image: James Moy/James Moy Photography/Press Association Images
Image: James Moy/James Moy Photography/Press Association Images
María de Villota's family have claimed that the test driver died as a result of neurological injuries sustained when she crashed while testing a Marussia Formula One car in 2012.
De Villota's sister Isabel issued a statement saying the family had been told that her death was a legacy of her injuries last year. "Maria left us while she was sleeping, approximately at 6am, as a consequence of the neurological injuries that she suffered in July of 2012, according to what the forensic doctor has told us," the family statement read.
"María is gone but she has left us a very clear message of joy and hope, which is helping the family move on in these moments." She will be buried in Madrid "in the most strict intimacy".
The family have made no mention of whether there is a legal case to answer on safety grounds at Duxford. Marussia were cleared last year with regard to any fault relating to their car.
De Villota, 33, was discovered dead at a hotel in Seville on Friday. Dr Joaquin Lucena Romero, the head of forensic services at the Institute for Legal Medicine, confirmed her death "was due to natural causes".
The Health and Safety Executive have made clear, however, it is still investigating links between the incident at Duxford airfield 15 months ago and her death.
De Villota was conducting straight-line aerodynamic testing for Marussia, and was returning to the temporary pit when she ran into a stationary lorry. She lost her right eye and almost her life but following a month's recuperation in hospital made a remarkable recovery.
A HSE spokeswoman has stated the organisation "would expect to be kept informed of any new evidence".
The Spanish test driver had been lworking for the FI Women in Motor Sport Commission, acting as an FIA action for road safety ambassador, and a member of the FIA drivers' commission. She had also written an autobiography, that was due to be published on Monday.
The Grand Prix Drivers' Association says there would be a minute's silence in De Villota's memory before the drivers' parade here in Suzuka on Sunday for the Japanese Grand Prix and that the podium will be dedicated to her memory.
A statement from the GPDA read: "All F1 drivers of the Grand Prix Drivers' Association are very saddened to hear of the tragic death of our former member María de Villota. She has been an active member and contributed to driver safety in a very enthusiastic and most professional manner. Her positive attitude, maturity and extreme commitment will never be forgotten and are something we have learned from. María will be missed and always remembered by all of us.
"In this incredibly difficult time the F1 drivers would like to extend to her family and friends their most sincere condolences."
The Williams test driver Susie Wollf, who was friends with De Villota and worked alongside her on the FIA women's commission, said in a and spoke on Friday about the loss she felt after De Villota's deathstatement on Saturday : "It was a massive shock to hear the news of María's death yesterday. She had fought so hard after her accident and was making a fantastic recovery and she was also launching her book which is called 'The Gift of Life' which is a clear sign of the happy place she was in her life right now.
"She had got married in July and everything was going in her favour, so for this to suddenly happen was a huge shock. We now have to focus on the positive that we were all lucky to have had her for an extra year and a half after the accident
"She was an in inspiration to everybody and showed her true character and how strong she was." She has left a legacy behind and has told her story through her book. We all need to remember the happy memories we all have of her."De Vilotta was in her first test for Marussia when her car hit a lorry in the service area at Duxford Aerodrome. She had tested a Lotus-Renault F1 car and driven in Spanish F3 and the World Touring Car Championship.
This article titled "María de Villota's family claim she died 'as result of injuries from F1 test crash'" was written by Giles Richards in Suzuka, for theguardian.com
© Guardian News & Media Limited 2013
Be part
of the team
Access exclusive podcasts, interviews and analysis with a monthly or annual membership.
Become a Member