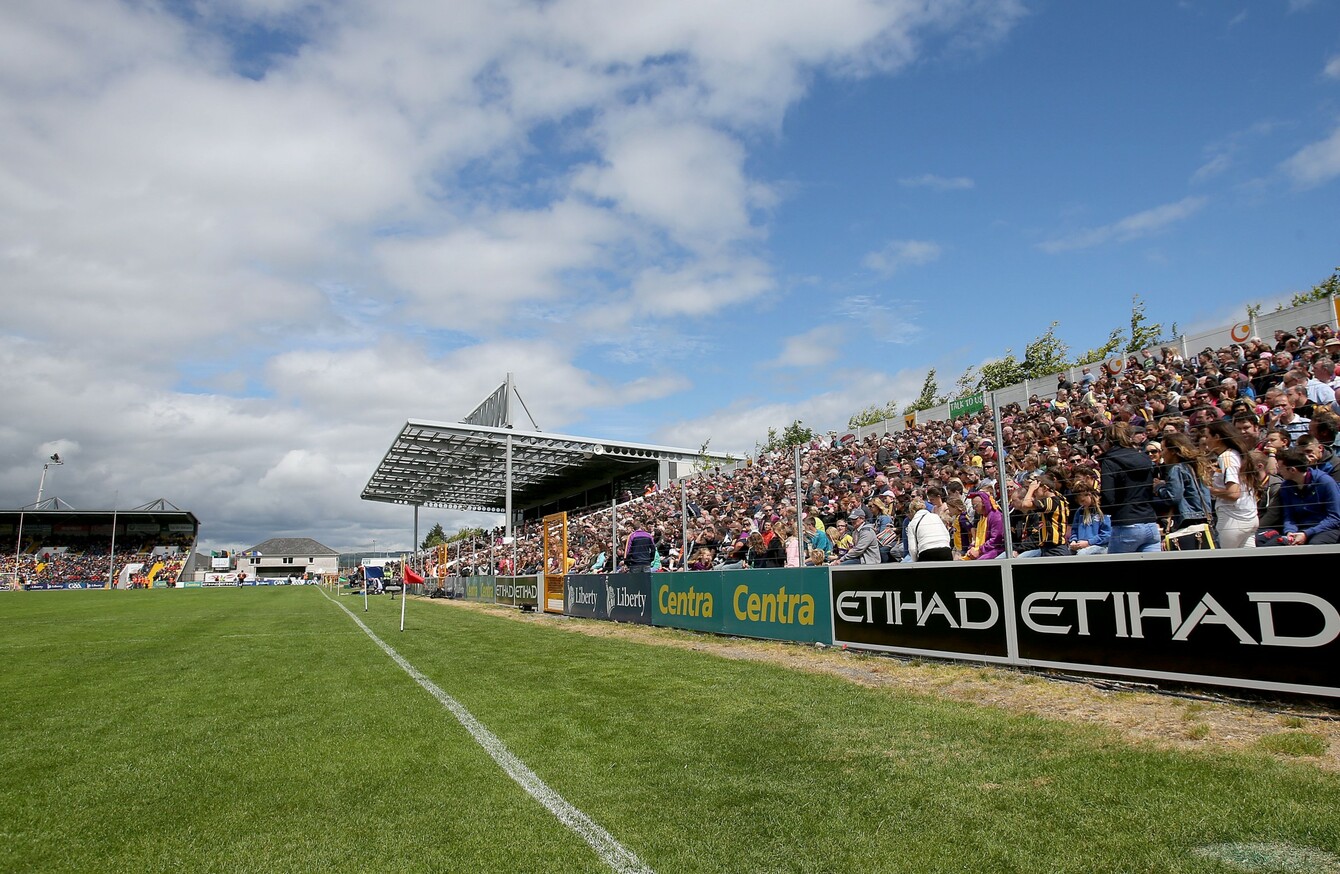 Declan O'Loughlin is calling for a boycott of Nowlan Park.
Image: Donall Farmer/INPHO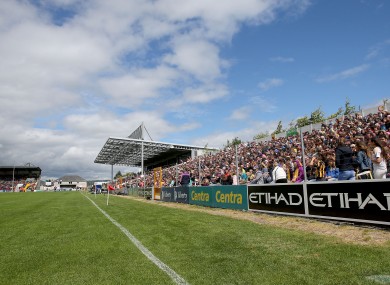 Declan O'Loughlin is calling for a boycott of Nowlan Park.
Image: Donall Farmer/INPHO
FORMER LAOIS SELECTOR Declan O'Loughlin has called for a boycott of Nowlan Park if the O'Moore County qualify for a Leinster SFC quarter-final against Dublin next summer.
O'Loughlin worked alongside boss Mick O'Dwyer when the O'Moore County last won the provincial championship in 2003.
And the Portlaoise-based hotel owner has described the Leinster Council's decision to bring the Dubs to Nowlan Park as "an insult" to Laois.
O'Loughlin, a former Laois player, feels so strongly about the issue that he is planning to open a book in his hotel so that people can sign a protest petition.
O'Loughlin first aired his grievances on his personal Facebook page, writing: "We in Laois are extremely annoyed and upset that a home venue for Laois senior footballers goes to Kilkenny. In Laois we have a super stadium, capacity 27,000.
"If we beat Wicklow (there's no guarantee of that), but if we do win, I will be 100% behind the current opinion that Laois will not fulfil the fixture in Kilkenny."
The42 contacted O'Loughlin for further comment this morning.
"I'm going to take this to the ends of the earth, that game is not going to go ahead in Kilkenny, no matter what we have to do. Why should it?
"It's a home game for Laois and the Cat Laughs are in Kilkenny so there will be no comfort whatsoever.
"Kilkenny don't put in a senior football team and don't deserve it. It's been taken from us and we have a stadium (O'Moore Park) that's second to none."
And O'Loughlin vowed: "The end result will be that the Laois team or county board will say we're not playing down there.
"The general consensus is that everybody I've spoken to is 100% behind it.
"And Kilkenny people don't want it. I've had texts asking do they have to put a 45m line on the pitch.
"If it's held in Kilkenny, you'll have 15-19,000 people at it. I don't think it will sell out.
"There's an awful lot wrong this this. I've spoken to (former Meath player) Colm O'Rourke and various other people. Any ex-player I've spoken to is 100% in favour of a stand off here. It's an insult to Laois.
"I spoke to Mick O'Dwyer and he said he wouldn't go if he was Laois.
"I feel so strongly about this, it's one of the greatest insults to a county to be given a home game and then it's taken from you and no explanation whatsoever.
"I spoke to Luke Dempsey about it, he was manager of Longford when Dublin played there in 2006.
"He said the atmosphere in Longford was phenomenal. Dublin people came and stayed the weekend and their 10,000 supporters had a ball. But they won't get within 15 miles of Kilkenny.
"I certainly will be boycotting Nowlan Park but I don't think it will go to that. Laois will stand up and say we're not going down, if we beat Wicklow."