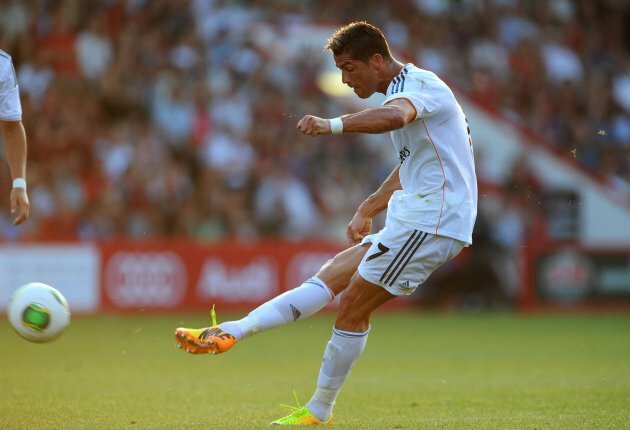 (Cristiano Ronaldo, pictured playing in a recent friendly against Bournemouth - PA Wire/PA Wire/Press Association Images)
Will it happen?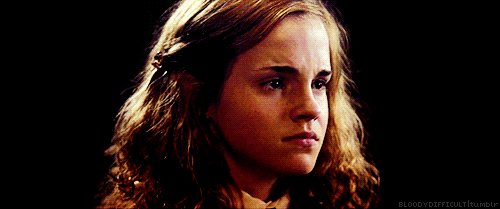 Ronaldo 'in advanced talks' with United: So claim the Daily Star, who also suggest the two clubs have spent the last 12 days negotiating an £80m deal.
Diego Costa's move to Liverpool in doubt: Atletico Madrid claim they have received no offer for the striker, despite rumours to the contrary. The Anfield club are also in talks over the signing of Granada defender Guilherme Siqueira.
Will it happen?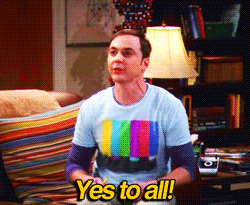 Tottenham and Madrid agree on £105million Bale fee: The summer's longest running transfer saga could finally be set to end, though Spurs insist there is still work to be done, despite having reportedly settled on a fee for the player. Meanwhile, Arsene Wenger has described the Spanish club's bid as a "joke".
Spurs on the verge of signing Vlad Chiriches: The club will begin the process of re-building their team, presuming Bale eventually does leave, by signing the Steaua Bucharest defender, with the Metro reporting that the deal is "nearly done".
Will it happen?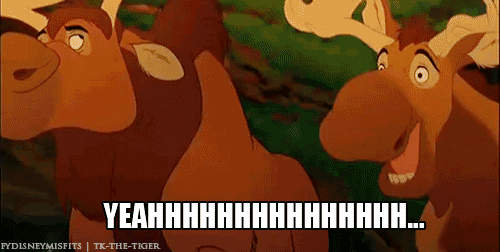 Rooney considering staying at United: The striker will apparently base his decision on how the fans at Old Trafford react to his presence in the club's upcoming games with AIK and Sevilla.
Everton miss out on Luca Marrone: The club's attempted loan bid has been rejected by Juventus, who are only willing to agree on a permanent deal for the player.
All gifs via reactionsimages.tumblr.com