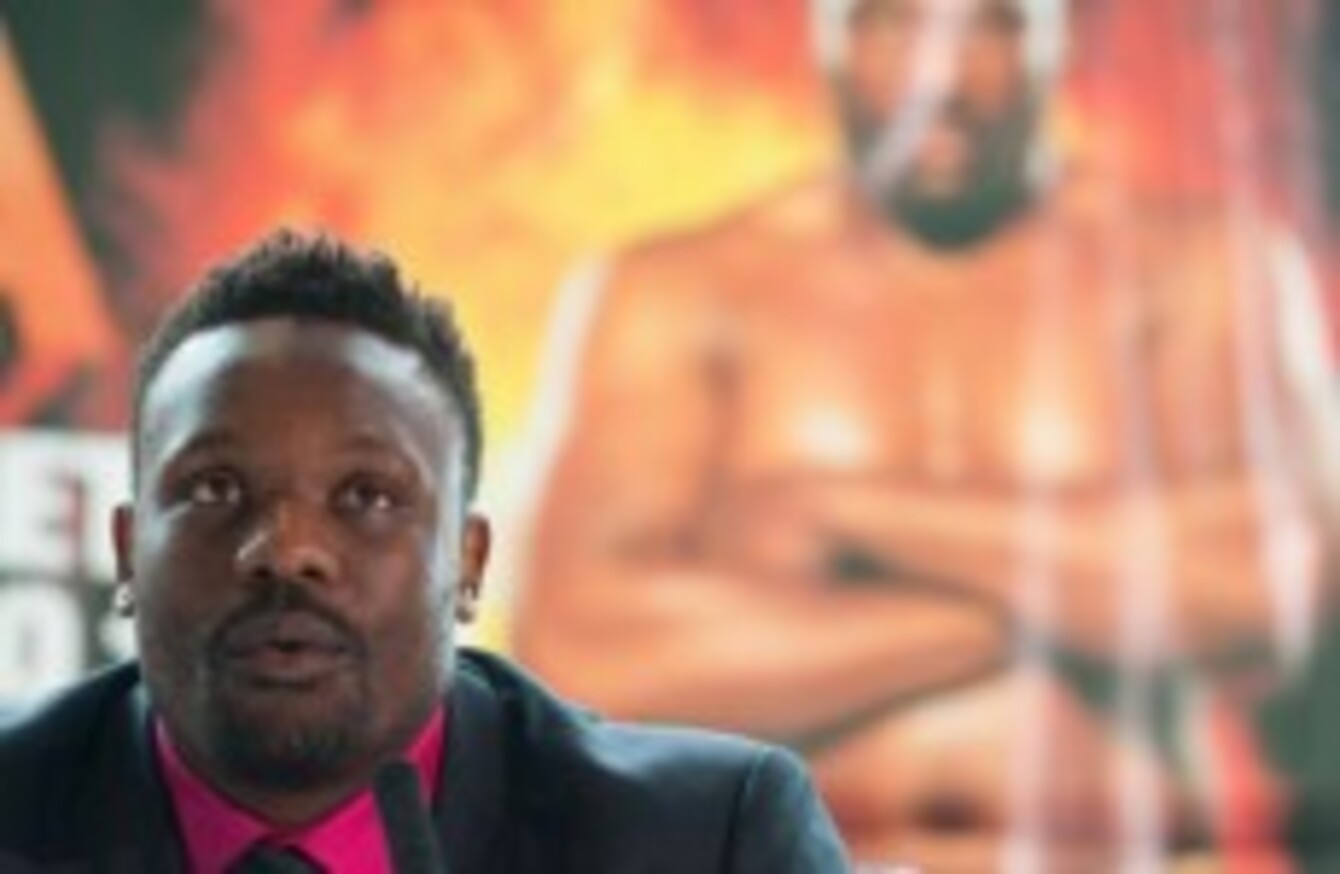 Image: PA
Image: PA
DERECK CHISORA AND his coach Don Charles have had a punch-up, with the latter leaving the boxer's camp ahead of the grudge match with David Haye.
The pair became embroiled in a heated argument, with Charles describing it as the worst incident in ten years with the boxer.
"I won't go into the details as to why he wanted his head gear off and there's a way to tell someone something and it's called respect," Charles told BoxNation, who are showing the fight live next month.
"I'm not a nutter. He asked me to take his head gear off and I physically attacked him.
"It's the worst thing that's happened since I've been with him and I've been with him for 10 years; I'm like a father to him.
"There is no father around. He's the man in his house so he finds it very hard to take instructions from another man. There is definitely a problem there.
"I regret attacking him because you should never put your hands on someone but I'm a human being with emotions so don't disrespect me.
"I will not tolerate it. My mother and father don't talk to me like that and certainly not someone I've helped.
"I don't know if we will rekindle it. He employs me to train him as does his manager (Frank Warren) so it's up to them if I'm fired or not."