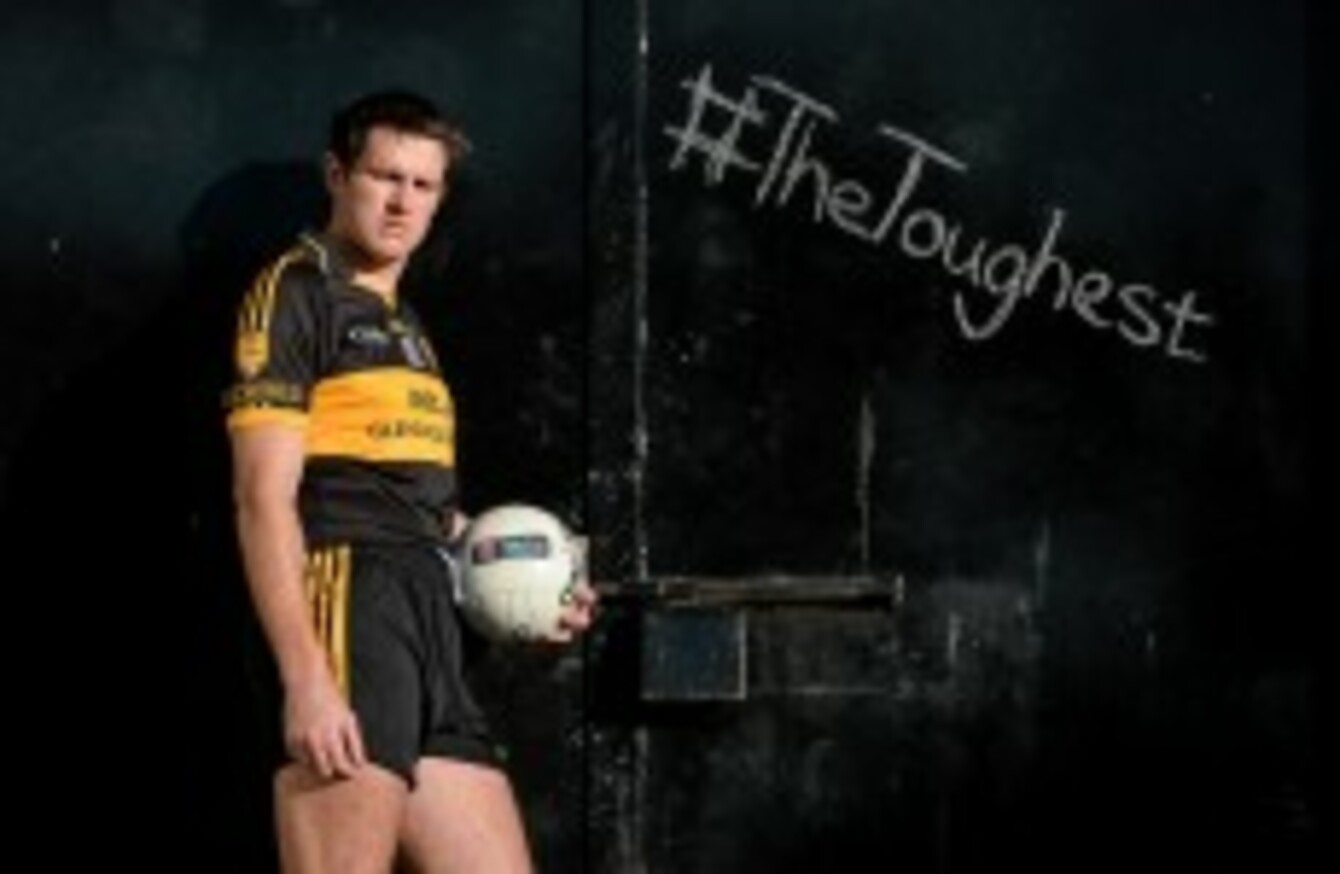 Brosnan: has won three Munster club titles with Crokes.
Image: Brendan Moran / Sportsfile
Brosnan: has won three Munster club titles with Crokes.
Image: Brendan Moran / Sportsfile
THEY'RE REVERED AS a golden generation but the pressure of winning an All-Ireland club title has not become "an obsession" for Dr Crokes.
The Kerry giants wrapped up their third straight Munster championship, and their fourth since 2006, when they beat Cratloe in December.
But for Colm Cooper, Eoin Brosnan, Johnny Buckley, Kieran O'Leary and the rest, there's still one big gap in their glittering club CV.
"It's not an obsession but it's certainly a goal," Brosnan said ahead of Saturday's semi-final against Castlebar Mitchels.
"You could talk about other teams and their goal is to win an All-Ireland or to win a provincial championship or whatever the case may be.
We set out and there's certain goals. The first one is to win your county, and then win your provincial, and you try and win the All-Ireland. We've failed on the latter thus far.
"We think we've done a few things a bit differently this year. We'd be hoping that we'll get the benefits of our experience over the last couple of years and we'll be able to bring something different to the table on the 15th."
Despite their recent dominance at county and provincial level, Crokes have only made it to the St Patrick's Day decider once in that time. Oisin McConville's stoppage-time equaliser wrestled a historic win away from them in 2007 and Crossmaglen were too hot to handle in the replay.
Cross again proved to be their undoing in the 2012 semis and at the same stage last year, it was Dublin champions Ballymun Kickhams who outmuscled them and ended their challenge.
That defeat, and the theory that two straight semi-final losses might be more than bad luck, prompted a rethink.
Pat Flanagan, the man credited with transforming Jack O'Connor's Kerry into physical powerhouses, renewed his long association with the club and began to focus on strength and conditioning.
Fatigue and freshness became key buzzwords.
"This year I suppose there was two points really. One was that we were shattered come the Christmas and we took a break. The other thing obviously was that Ballymun blew us away in the physical stakes.
"The management and the club took that on board. They brought in Pat Flanagan and we've done a lot of strength and conditioning over the last year really and we'd be hoping that we're bearing the fruits of it now.
There certainly was no over training in the autumn and early winter because Pat was checking us for fatigue in every single training and we were given weeks off really where we barely put on boots. Come the Christmas time, I know this year fellas felt a lot fresher.
As per usual when they line out, all eyes this Saturday will be on Cooper to see if the eight-time All-Star can weave his magic.
But this is no one-man team, Brosnan stresses, and the great Gooch is "only a cog in the forwards", a claim backed up by the rest of Crokes' artillery in the Kerry and Munster championship.
"He's obviously a super, super footballer but the likes of Kieran O'Leary is playing great football, Brian Looney is playing good football, Daithi Casey, these fellas.
"It's very, very easy for a team to go out and mark one man and that's what we'd be hoping, that if one fella gets closed up or whatever, the other fellas will be able to stand up to the plate."