ALAN BROGAN BELIEVES the emergence of young stars such as Ciarán Kilkenny and Jack McCaffrey have the county in a strong position for further tilts at the Sam Maguire.
The three-time All Star will make a call on his future with Dublin early in the New Year after an injury-hit 2013. While Brogan missed out on the on-field action, he trained regularly with the team and sought to offer advice to the next generation of talented Dublin footballers.
"I had played and I was training away with the lads," he said. "I knew I wasn't able to play so there were other things I was able to offer; dressing room stuff. You get a sense of achievement from that as well; seeing young guys like Ciarán, who I've grown quite friendly with over the last year. It was good to see him doing so well."
He added, "With Ciarán, considering he was playing in the same position as me, you try to pass on whatever experience he has, Ciarán is obviously his own footballer but he is very receptive to football talk and I would like to think I helped him throughout the year."
How good is he going to become? Sometimes that is dictated by how well the team does. There's no question, he has all the attributes to make one of the best players that has ever played for Dublin."
Brogan's mentoring role went as far as to meet up with Kilkenny, now 20, on a couple of occasions for lunch. Asked how good Kilkenny can be, Brogan responds, "He's going to be around for years."
"For himself and Jack to come in at 19 years of age and play such an integral part of winning an All-Ireland… You take for granted that they were only 19 but they played a huge part [in winning] this year. Both of them have huge futures ahead of them."
While Brogan revealed his own inter-county future is not yet certain, he has no doubt that his brother, Bernard will continue to prosper alongside Dublin's young guns.
He said, "People expect so much from Bernard now. I think he was scoring six, seven points in matches and people were still saying he wasn't playing well. Look, after 2010 he was our marquee forward and was always going to be a marked man, which would obviously make things difficult for him.
"He had a couple of games where he snatched at shots, or whatever, but there are huge expectations around. That may be a little unfair but it comes with the territory and he answered those questions in the All-Ireland semi-final."
Brogan added, "Sometimes fellas have bad games and we can't be expecting Bernard to be shooting the lights out in every game. He just keeps going and keeps doing the right things. I know how talented he is. If he has a couple of bad games in a row, it's very rarely that a third one comes.
"He has to keep believing in what he is doing and keep pulling the trigger because he is so talented that eventually it will come right. Thankfully for us, it did in the end."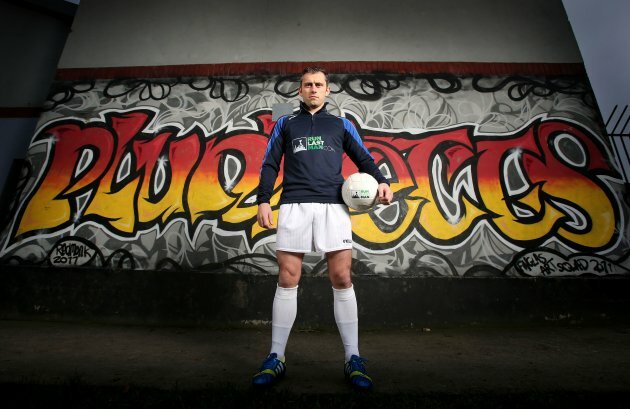 *Alan Brogan was promoting RunLastMan.com, a revolutionary new Irish website allowing clubs and charities to raise funds through last man standing competitions. The website ensures clubs and charities can save time and effort in managing fundraisers as the service is fully automated and is completely free to register. INPHO/Dan Sheridan