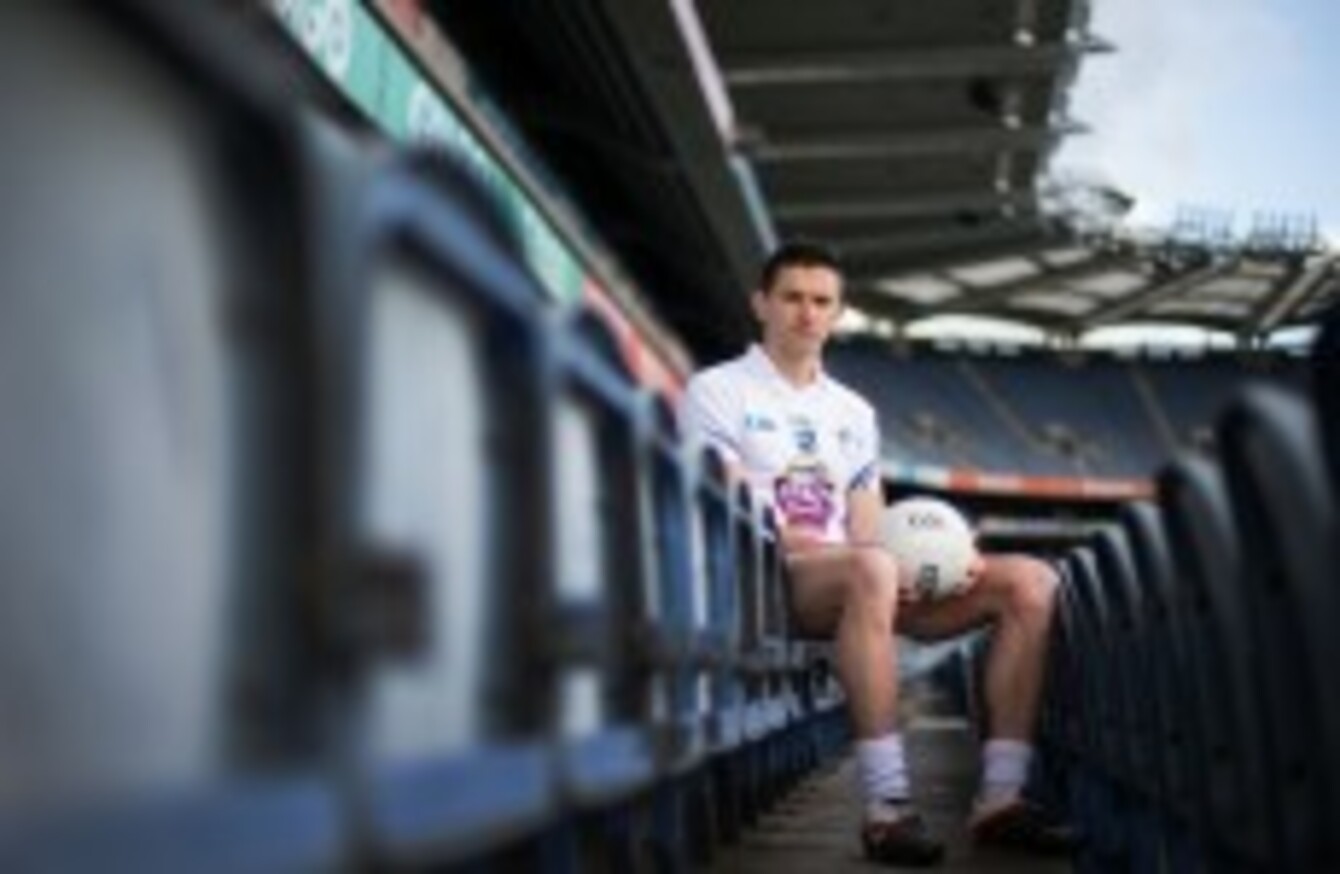 Callaghan was talking in Croke Park ahead of this weekend's Leinster quarter final.
Image: Cathal Noonan/INPHO
Callaghan was talking in Croke Park ahead of this weekend's Leinster quarter final.
Image: Cathal Noonan/INPHO
KILDARE'S EAMONN CALLAGHAN would much rather facing the Dubs in the home comforts of Newbridge rather than in Croke Park.
Dublin have won eight of the last ten Leinster senior titles and according to the Kildare attacker they are "definitely" at an advantage by playing all of their games in Croke Park.
"It definitely helps them playing their games here (talking in Croke Park yesterday) and there's no doubt about that," he says. "We were able to play a couple of games up here during the league and its great preparation for championship and great to play up here.
"But yeah, I'd like to think; I'd much prefer to play them in Newbridge then up in Croke Park, we'd have a better chance."
Callaghan says that despite the enjoyment of playing in Croke Park, perhaps their constant home status could be revoked after the national football league ends.
"I think there's a lot of things that Dublin have done differently that make them the team they are, and obviously there are different things going on in the GAA and it suits to play up here.
"We've no problem, every county wants to play up here so there's no problem playing league games and that but it is definitely an advantage for them being able to play there."
Kildare have a bit to go before a possible Leinster final clash with Dublin, starting with Sunday's quarter final with Louth. While the Wee county have already been in action this summer in defeating Westmeath, this will be Kildare's first championship outing in 2014 and their first under new manager Jason Ryan.
"Yeah, it's different alright," Callaghan explains, "McGeeney was with us for six years and a lot of the time we had a similar enough backroom team.
Be part
of the team
Access exclusive podcasts, interviews and analysis with a monthly or annual membership.
Become a Member
"It's completely different, but it's been like that all year and we are trying to get settled in. I think we have done that. Jason (Ryan) was there last year so he knows a lot of the set-up and the backroom staff as well and the people he has brought in are great. It's completely different but we will see how we go."
"We still train as hard as we always did, and as often. There are obviously a few things that he has brought in that are a bit different from before.
One thing that is that same is that we want to win and Jason has brought that as well – that we need to win something. That's one thing that hasn't changed so we are looking forward to the summer now to see if we can get over the line."
Ryab used the league to play 51 players in 12 competitive games, many of which forced as the panel's league campaign was punctuated with injury after injury.
"Yeah we were a bit disrupted in the league with injuries too, and myself and a couple of other lads who had operations earlier on in the year were coming back, and then we picked up a couple of knocks during the league as teams do.
"But we've had a long lay off since the league there, we've had eight or nine weeks since the Westmeath game and we have pretty much everyone back now, a couple of niggles here and there but we've had a good bit of time together over the last month or so, so it has been good that way other than the league where it was a bit disjointed alright."
After three surgeries in as many years on a troublesome groin problem Callaghan took three months off work to get right and he says return to the Kildare panel was never a dilemma for him.
"No I didn't think about it at all. To be honest I was just worried about recovering from my injury because I had an operation in November. I wasn't really focused on the long-term, I was just hoping to get myself back right and get back playing pain-free. That was focus really, I'll never give up on Kildare as long as I am fit and able. That never crossed my mind really."
"It's the third one I have had but it was definitely the most successful one I have had. The trouble I had over the last two years was with my groin and I got operated on the groin twice which for one reason or another didn't work out. I got the hip operated on last November and I haven't realty had any trouble with the groin since. It was a very frustrating two years."