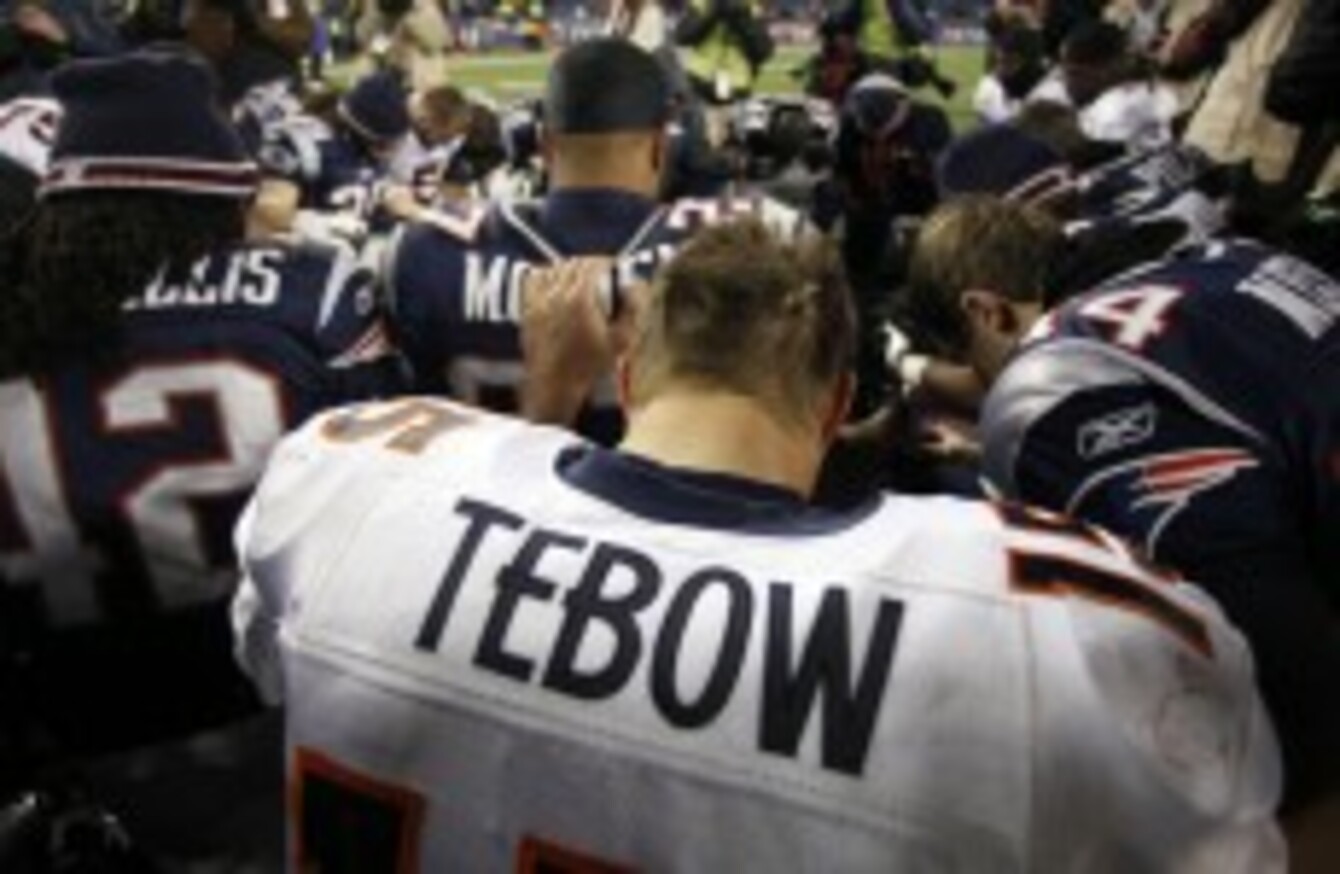 Image: Charles Krupa/AP/Press Association Images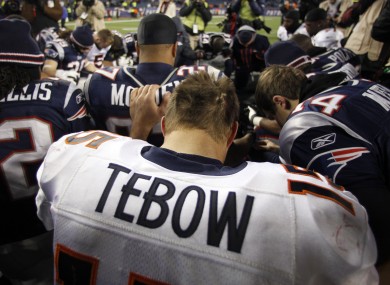 Image: Charles Krupa/AP/Press Association Images
Jim Vertuno, AP
THOUSANDS OF WORSHIPPERS turned out for an outdoor Easter morning service featuring an appearance by New York Jets backup quarterback Tim Tebow at a central Texas church.
Tebow was scheduled to speak Sunday at Celebration Church's "Easter on the Hill" service on a rolling grassy field about 20 miles north of Austin.
The event had the feeling of a rock concert with hundreds of school buses shuttling crowds to the sprawling megachurch from nearby shopping malls. The church invited people to bring lawn chairs and blankets for the two-hour service under sunny skies.
A devout Christian, Tebow has a flock of fervent fans due as much to his public faith as the former Heisman Trophy winner's football skills. The event drew those who wanted to see their favorite football player as well as deliver his personal message of faith on the holiday.
Some couldn't wait for the official early opening to the grounds.
Debbie Sandoval and her husband and two sons arrived before sunrise wearing Tebow's Jets jerseys and set up camp close the large soundstage with a row of chairs. Additional large video screens and loudspeakers were set up for those toward the back.
"I love that boy … He's like my third son," said Sandoval, who is not a regular member of the church but wasn't going to miss a chance to hear Tebow speak.
A self-described "lifelong Broncos fan," Sandoval said she became a Jets fan because of Tebow. Tebow led the Broncos to the playoffs last season, but was acquired by the Jets in a trade March 21.
"Everything about this young man's extraordinary life is special," Sandoval said.
Amanda O'Hara drove about 100 miles from San Antonio on Saturday and got to the church about 4.30am. "to be one of the first ones here."
"I only got about four hours sleep, I was so excited," O'Hara said. "He doesn't hide who he is. Parents should see him as a role model."
The crowd included people dressed in Easter bunny costumes and dressed as Sesame Street character Elmo. About an hour before the service, Elmo dropped to a knee with a toddler boy to mimic Tebow's on-field prayer pose, which was been dubbed "Tebowing."
Media access to the event was tightly controlled inside the roped off field. Reporters were required to have an escort when walking through the crowd and photographers were not allowed inside during the service. Television cameras were allowed to record only a portion of Tebow's speech and no live video streaming of the service was permitted.
Church officials initially expected up to 20,000 and said Tebow's appearance on Easter Sunday was coincidental. Church spokeswoman Tara Wall said it was Tebow who reached out to Pastor Joe Champion and Sunday was the best date available.
Mike Benaglio, who sat on a blanket with his wife Debbie, welcomed the spectacle surrounding the Tebow phenomenon.
"I'm a fan of any pro athlete who stands up for his faith," Benaglio said. "We're thrilled to be part of this. It's not about football. Whatever gets more people over to the cross, I'm in favor of."