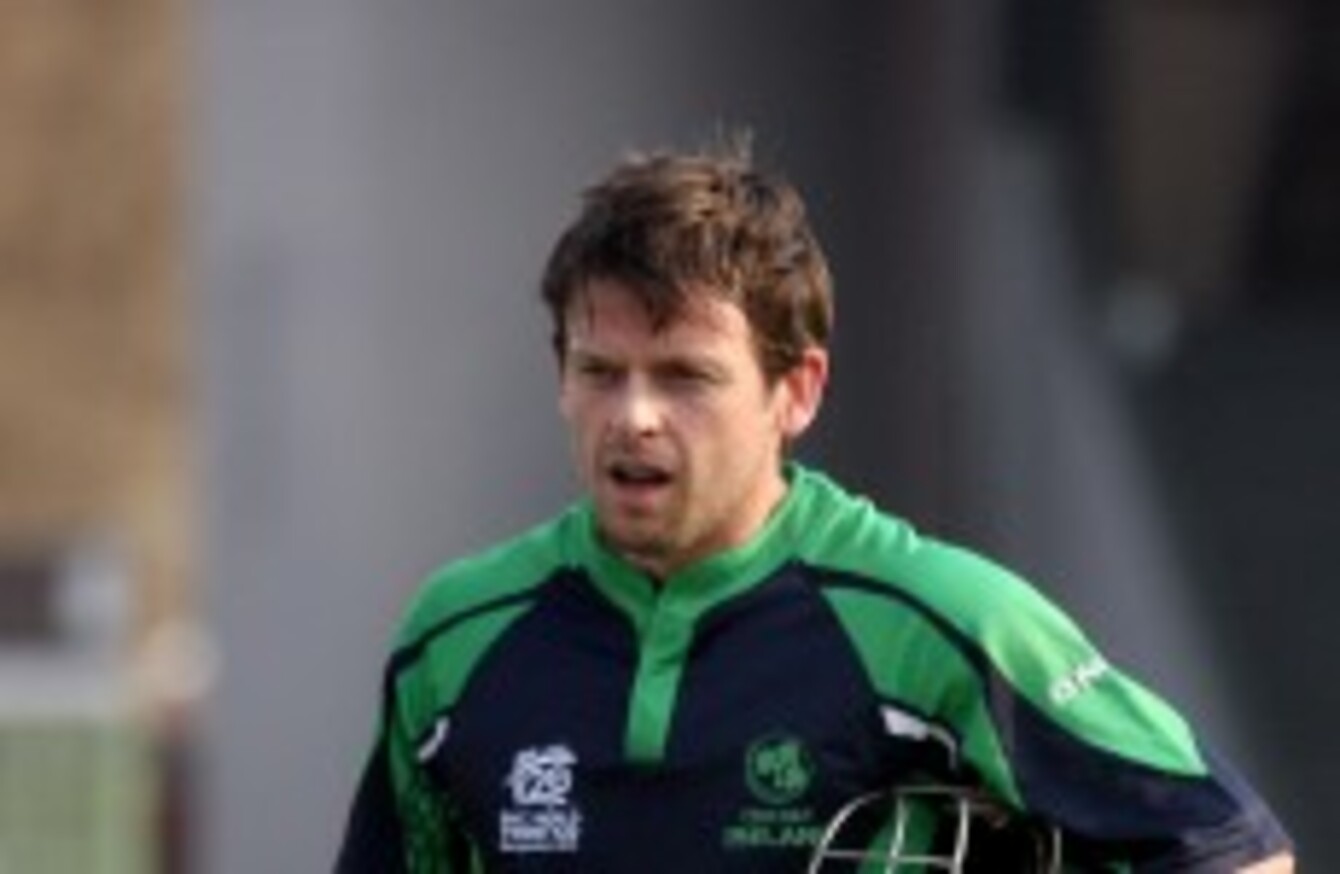 Ed Joyce is widely regarded as one of the best irish cricketers ever.
Image: Barry Chambers/INPHO
Ed Joyce is widely regarded as one of the best irish cricketers ever.
Image: Barry Chambers/INPHO
ED JOYCE, A player widely regarded as one of the greatest cricketers Ireland has ever produced, features on this week's episode of The Slog Sweep.
The 35-year-old covered a considerable range of topics on the show, including his much-discussed switch from representing England to Ireland.
Joyce competed several times for England and was even a member of their squad for the 2007 World Cup, before dropping down the selection pecking order.
The Dubliner ultimately received special dispensation from the International Cricket Council to switch his allegiance to Ireland, and went on to represent his country at the 2011 World Cup.
Yet despite initially turning out for England, Joyce says his intention was always to represent his country of birth.
"I always would have preferred just to have played for Ireland, so it was always in the back of my mind to do it," he said. "I had played a bit for England, and I had enjoyed some of it, not all of it. I felt I was still playing well enough to come back and make a difference to the Ireland team and that was the main reason [for coming back].
"I made a move to Sussex down from Middlesex — I felt it had gotten very stale there. One of the reasons for the move was I wanted to get back playing international cricket. And that didn't happen with England."
In addition, after achieving considerable success since his big switch, Joyce ultimately has no regrets about the decision.
"Looking back, it's actually been quite a good thing to be playing for Ireland, it feels much more comfortable. It's where I want to be, it's what I want to do.
"There's a thought in my head of playing a few more years of county cricket and finishing playing for Ireland, but only if that's an option. I'd love to go down that route.
"When I made my decision to play for England and when Eoin [Morgan] did as well to a certain degree, Ireland even though they had had a little bit of success, still didn't have the kudos and the fixtures and the contracts from a career point of view that are in place now.
"So you've got new players like George Dockerell and those guys have great options now. They can play club cricket, provincial cricket, they can have a good career and play lots of games and get kudos and all that sort of stuff."