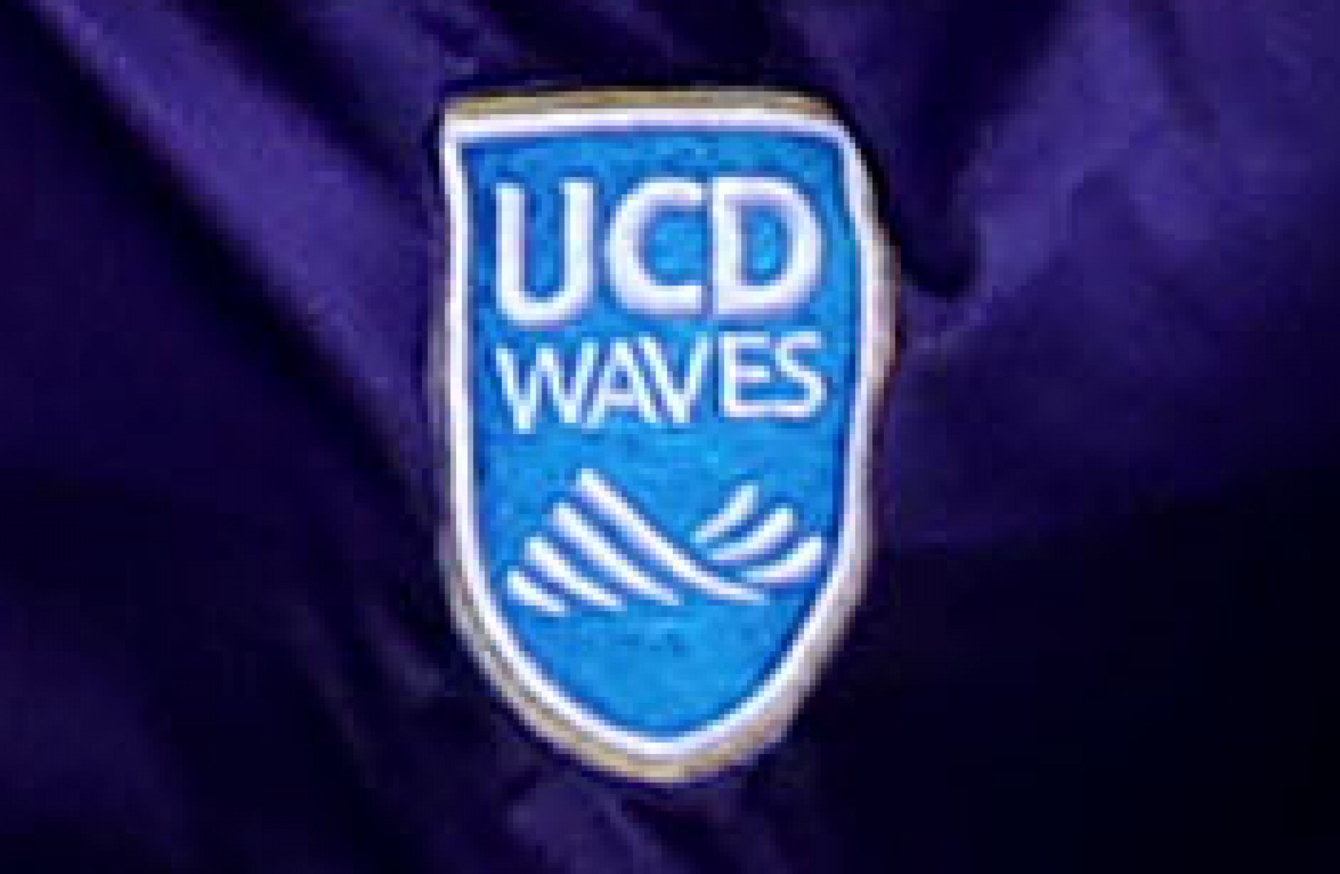 File pic.
File pic.
Updated at 22.07
IT'S ALREADY BEEN an eventful year for Irish women's football.
A Champions League-winning coach has been appointed as national team manager, the Girls in Green have got their World Cup qualifying campaign off to a promising start and there are seemingly better working conditions for the players, following a high-profile public protest back in April.
Yet there remains considerable room for further progress in the women's game, as was evident amid the farcical scenes at Jackson Park in Dublin yesterday.
A Women's National League match between UCD Waves and Kilkenny United was due to kick off at 2pm, but was ultimately abandoned after no referee showed up. The timing was particularly unfortunate, as the incident took place on a weekend when the Football Association of Ireland were seeking to portray a positive image of women's football in the country — the first annual FAI Women's Football Convention had taken place just a day earlier at the National Training Centre out in Abbotstown.
The officials' absence from the scheduled match was understood to have emanated from an administrative error, whereby no referee was allotted for the fixture in question.
The two teams competed in a practice match instead, but this was little consolation to the players, coaching staff and fans, some of whom had travelled long distances yesterday to be at the match.
UCD vs Kilkenny in the WOMENS NATIONAL LEAGUE called off because no officials turned up for the game. Embarrassing and an utter disgrace.

— A.B. (@amberbarrett09) September 24, 2017
It is not the first time that women's football in Ireland has been treated without due seriousness — anyone who attended the 2015 FAI Cup final will remember the embarrassing sight of the Cork City men's players warming up on the pitch as a vital penalty shootout in the women's final was taking place.
Sunday was another such unfortunate scenario, with UCD centre-back Emily Cahill among the many people left unimpressed by the situation.
We all turned up to our game at our usual meeting time of 12.30," Cahill tells The42. "We were all just sitting in the dressing room (for longer than usual).
"We went out to ask what was happening. We were told that no ref had shown up yet. And no one was really sure if it was that the ref was late, or if they were never informed, or if they had gotten it wrong.
People were making phone calls to see what had happened. We went out to warm up as usual, but it came back to us that (because) the match had been rescheduled — and it was supposed to have taken place weeks ago — the ref had never been informed (that the game was taking place at the specified alternative date).
"The match didn't go ahead as a league match, which was really frustrating for ourselves and our coaches.
It's just a lack of organisation, which again highlighted the issues which seem to be re-emerging in our league unfortunately."
Cahill adds that the incident cannot be dismissed as a one-off, given that the Women's National League has had other problems to deal with in the recent past.
Initially, we weren't very surprised," she explains. "There have been situations in the past where refs have been late, not regularly, but on occasion.
"We've had to deal with a lack of organisation in (previous) fixtures — games clashing with international fixtures and stuff.
But then, as the wait went on, frustration (set in). We just felt worthless. To think that it had happened — it seems like a simple thing, but it (is indicative of) bigger issues.
"We were upset and angry at the lack of information and lack of organisation. We had given up that time and we do put in so much effort and commitment. And there are a lot of clubs out there doing great things, but we can't fully progress.
We have two big games coming up, trying to prepare for them. It's two steps forward, once step back, with all our training for the week."
An FAI statement is expected on the matter once a date is rearranged for the fixture, while Cahill says the two teams are expecting an apology from the association.
There are obviously finances tied to (Kilkenny players travelling up), so I don't know what happens there. It's just disgraceful really," Cahill says.
The debacle also happened to occur on a historic day for women's sport in Ireland, as the attendance of 46,286 spectators for the Ladies All-Ireland Football final shattered the previous record for such an occasion.
Meanwhile, Cahill and her team-mates could only look on enviously at the spectacular scenes involving their GAA counterparts.
We were kind of saying what went on in Croke Park, the support they seem to be getting in the ladies football was amazing to watch," she says.
"There doesn't seem to be that high a standard of support to us unfortunately.
Obviously, the Irish senior international team spoke up a few months ago, that was great. But it's across the leagues that there are still cracks. It all kind of stems from that.
"Last week, we played Galway in the National League Shield final and at the same time, there was an international fixture scheduled, so we were missing players at senior, U19 and U17 level.
Our game was still expected to go ahead, which it did. Luckily enough, we have a big enough squad.
"But things like that — a lack of support when scheduling matches and with midweek matches, sometimes we'd have to go down to play Cork on a Wednesday, which means girls have to get time off work and then we don't get back into Dublin until after midnight. Then we're up the next day, in work for 8am or whatever time it is. So it's just issues like that, which we have had to put up this season.
So (the referee debacle) might seem a small thing to some people, but for us, it's just another issue to deal with.
"We're questioning: 'Why were there no refs organised? Whose job is that?' I make a mistake in my job, I get in trouble for it.
And then, why are matches being scheduled when international fixtures are on? Where's the thought in it?
"We're expected to play at a high standard — it is the highest standard for women in the country. We're playing at a high standard, we're training at a high standard, we have coaches committing at a high standard, so why isn't that being matched?
Why is the respect in the sport not being matched if we're expected to get to that standard?
"They were the questions we were asking when we were informed that there were no refs yesterday."
Thanks to Kilkenny for a practice game

— ucdwaves (@ucdwaves) September 24, 2017
The 22-year-old defender, who has represented Ireland at underage level, also did not rule out the possibility of a future protest akin to the scenes involving the senior international women's team earlier this year.
There are a lot of experienced girls who have been around a lot. They would have very valid points and valid opinions. So yeah, it could possibly be a chance to get our thoughts out there and stuff.
"We do love playing football and that's why we play. I feel lucky to be among such players and coaches that do give up the time. Especially after this, I do think something further up has to happen. It starts with an apology to us. That should never happen again.
There were two teams there with staff and management, fans from each side, so for the sake of all those people, development does have to happen. It starts off with simple things, but obviously, there's a wider scale of funding and management that needs to come into play.
"There are great facilities out there — in UCD, we have a gym, amazing pitches and everything. And there are a lot of clubs that have great facilities and great players. But girls just aren't staying around. If the support isn't there, they won't stay around. We've already lost a lot of players to England, Scotland and elsewhere.
Hopefully, (this incident) brings some awareness (of the problems), like the senior international team did a few months ago… Hopefully, it does bring some sort of change."
These girls train as hard as any men's team but never get respect they deserve refixed date was announced over 10 days ago

— Aaron Clarke (@Aaron_c91) September 24, 2017
And despite this weekend's setback, Cahill retains a degree of optimism about the progress that is generally being made by women's football in Ireland.
When I look back to when I started playing football, there wasn't really anything there in the female section. That definitely has grown a lot. There are definitely more resources there for girls to get involved in football.
"There are great players and coaches that are willing to give time, so I do think it is a good time to be involved, but there are still developments needed at the same time.
We have great people involved, so hopefully good things can come from it."
Cahill is currently busy away from football too. After completing an undergraduate degree in social science in UCD, she spent a year working with the Simon Community and is now in Trinity College for a two-year master's in social work.
It wasn't great to come in and tell the girls what had happened yesterday," she adds. "Girls in my class were like: 'How does that happen?' And they don't even play soccer.
"Nobody knows how it happens, it's just unfortunate that there was a mistake made."
Subscribe to The42 podcasts here: