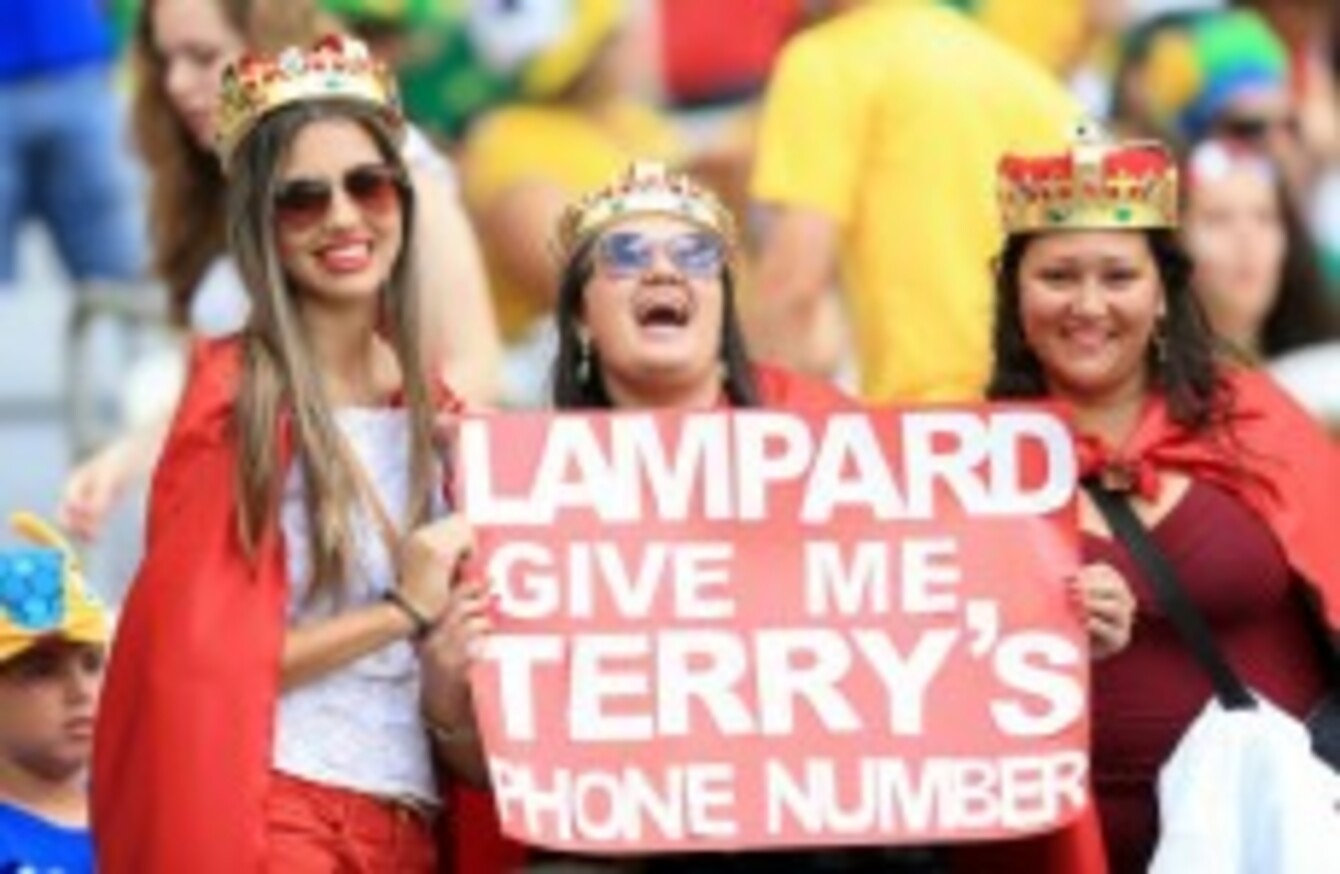 Image: Mike Egerton/PA Wire/Press Association Images
Image: Mike Egerton/PA Wire/Press Association Images
HE DIDN'T PLAY a single minute of England's first two World Cup games but things got substantially worse for Frank Lampard in Belo Horizonte today.
A number of local supporters took the time and effort to design an impressive sign to get the midfielder's attention though the bevy of beauties wanted John Terry's phone number instead. The ultimate insult.
Elsewhere, other fans conjured similar banners with this one addressed to 'Harry'. Many thought is referred to Prince Harry or indeed, Harry Styles. Though is it too far-fetched to think Harry Redknapp has a few Brazilian-based admirers?
England fans were also in jovial spirits and, quite understandably, tried to keep as optimistic as possible. The alternative is just too depressing.