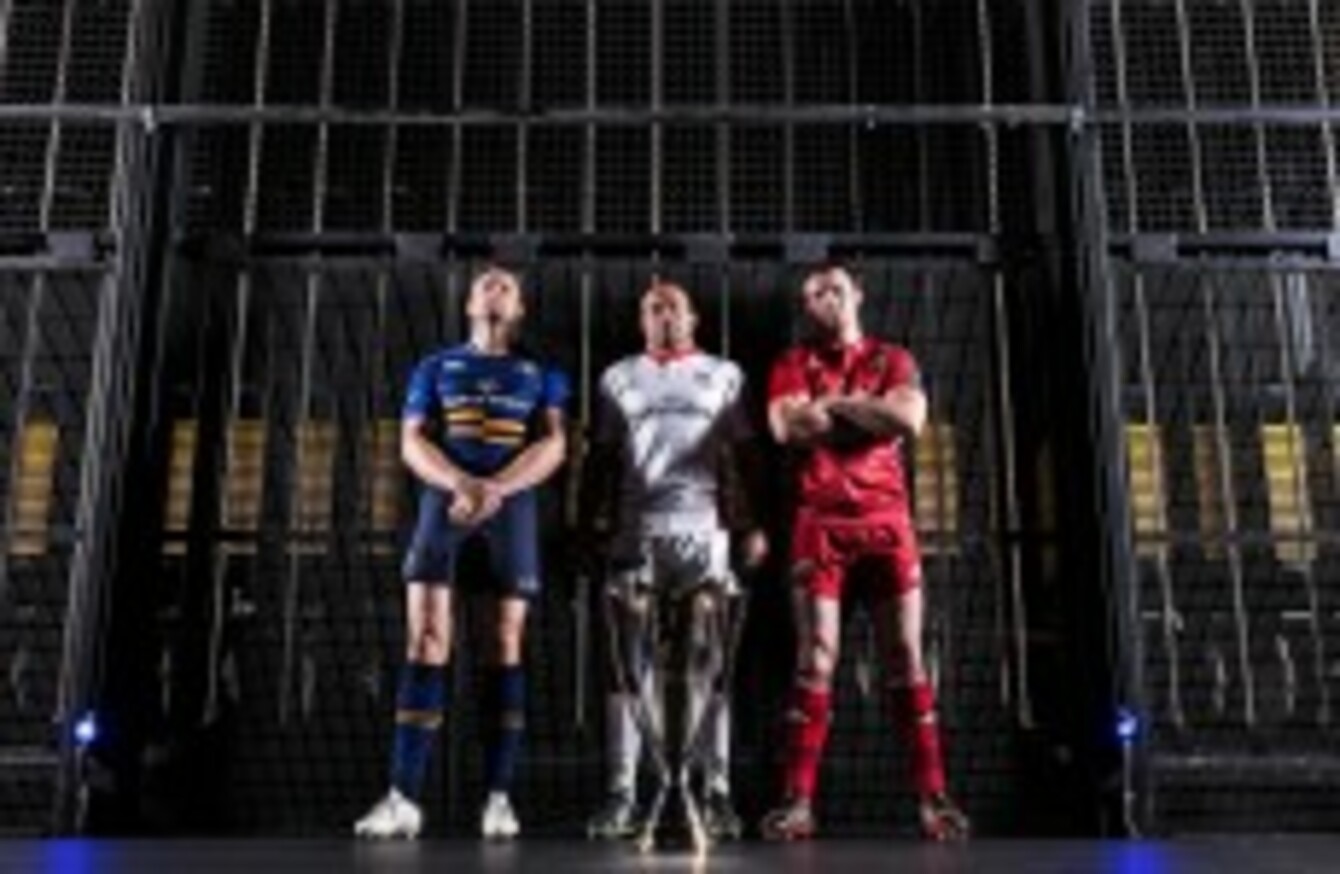 Leinster's Jamie Heaslip, Ulster's Rory Best and Peter O'Mahony of Munster at today's launch.
Leinster's Jamie Heaslip, Ulster's Rory Best and Peter O'Mahony of Munster at today's launch.
EUROPEAN PROFESSIONAL CLUB Rugby [EPCR] have stated that they will officially confirm dates for rounds three and four of the Champions Cup and Challenge Cup before the end of this week.
Supporters of European clubs and provinces have been frustrated that finalised dates for the back-to-back December encounters have not yet been revealed, meaning a delay in booking all-important away trips.
Speaking at the launch of the tournaments at Dublin's Convention, EPCR's Board Director Paul McNaughton said the clubs themselves will receive confirmation tomorrow, with a public reveal to follow later this week.
"I'd like to acknowledge the patience of the supporters out there," said McNaughton, who stated his understanding of the frustration caused by the delay.
Meanwhile, the EPCR confirmed that a deal had been struck with France Télévisions, meaning that every Champions Cup match will be broadcast live for the first time in the French rugby market.
"This will be the broadest and widest TV platform that we've had," said McNaughton, while also pointing out that 18 games would be broadcast free-to-air in Europe over the coming season.
France Télévisions join Sky Sports, BT Sport, beIN Sports, Sky Italia and IMG as official broadcasting partners, all of which means the EPCR have managed to increase TV revenue for the clubs involved in the European competitions.
Heineken were confirmed as a a founding partner for the new competitions, as expected, and that deal will extend into the 2017/18 season. EPCR are confident of adding more big names in this area in the short-term.
"We're in discussion with a number of others and the conclusion of the France Television deal will help us to make progress in that area," said McNaughton
EPRC has also announced that YouTube and Google have come on board as "key digital partners" to the new competitions. Those partnerships will allow the organisation to "showcase innovation around the tournaments" through social media projects that have yet to be revealed.
Canterbury have been confirmed as the official kit suppliers to the Champions Cup and Challenge Cup, providing gear for all match officials.