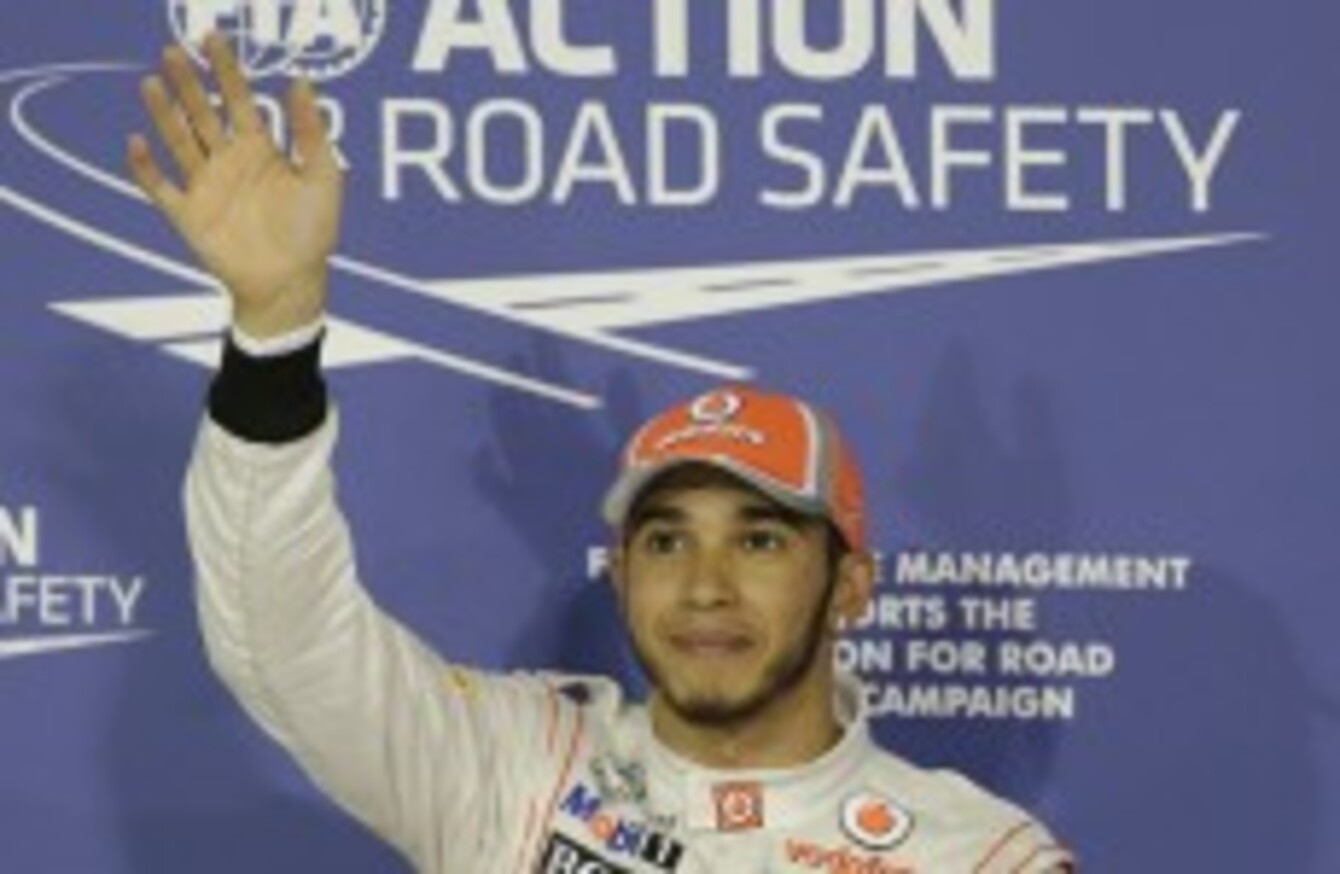 Lewis Hamilton smiles after securing pole position in the Abu Dhabi grand prix.
Image: Luca Bruno/AP/Press Association Images
Lewis Hamilton smiles after securing pole position in the Abu Dhabi grand prix.
Image: Luca Bruno/AP/Press Association Images
LEWIS HAMILTON IS thrilled that Formula One will finally return to America for the penultimate grand prix of the season this weekend.
The McLaren driver remembers vividly his drive five years ago in Indianapolis, the setting for the last F1 grand prix in America, and is expecting the same buzz at a brand new venue in Austin, Texas.
The new Circuit of The Americas follows the twilight setting that was last Sunday's Abu Dhabi Grand Prix in an event that could decide both the 2012 drivers' and constructors' titles.
"It's crazy to think that the last United States Grand Prix was five years ago. It's a race I still remember like yesterday," Hamilton said.
"The nervy anticipation as I drove into the (Indianapolis) Speedway for the very first time, the thousands of supportive fans, and the fantastic car I had beneath me that enabled me to take my second grand prix victory in the space of a week.
"For me, those were incredible, thrilling times."
The country holds a special place for Hamilton and he believes the sport needs a grand prix in America.
"I have to admit – I'm absolutely made-up that we're going back to the States. It's a fantastic country and a place where our sport truly deserves to be," he said.
"I think the Circuit of The Americas looks like it could also be the place that modern Formula One finally calls home.
"I've only driven it on the computer and in the sim (simulator), but I think it's going to be a track that drivers enjoy, which produces some great, close racing, and which fans will quickly love.
"This is a new circuit, a new challenge and a new opportunity – I'm definitely looking to be the first grand prix winner at the Circuit of The Americas."
McLaren team-mate Jenson Button was equally impressed by the circuit which he said harked back to circuits in Turkey and Germany.
"On paper, the circuit looks to have a little bit of everything – the plan-view certainly looks familiar; you can see elements of the Maggotts/Becketts complex from Silverstone; there's a reverse of Istanbul Park's Turn Eight, too; and I can even see a bit of the Hockenheim infield, too," Button said.
"Whether those elements will blend together to make a satisfying whole remains to be seen, but there are a couple of long straights into tight corners, too, which should at least open up the possibility of overtaking."
Red Bull's Sebastian Vettel can claim a third straight title if he finishes second in Austin while his team has all but sewn up the constructors' title.