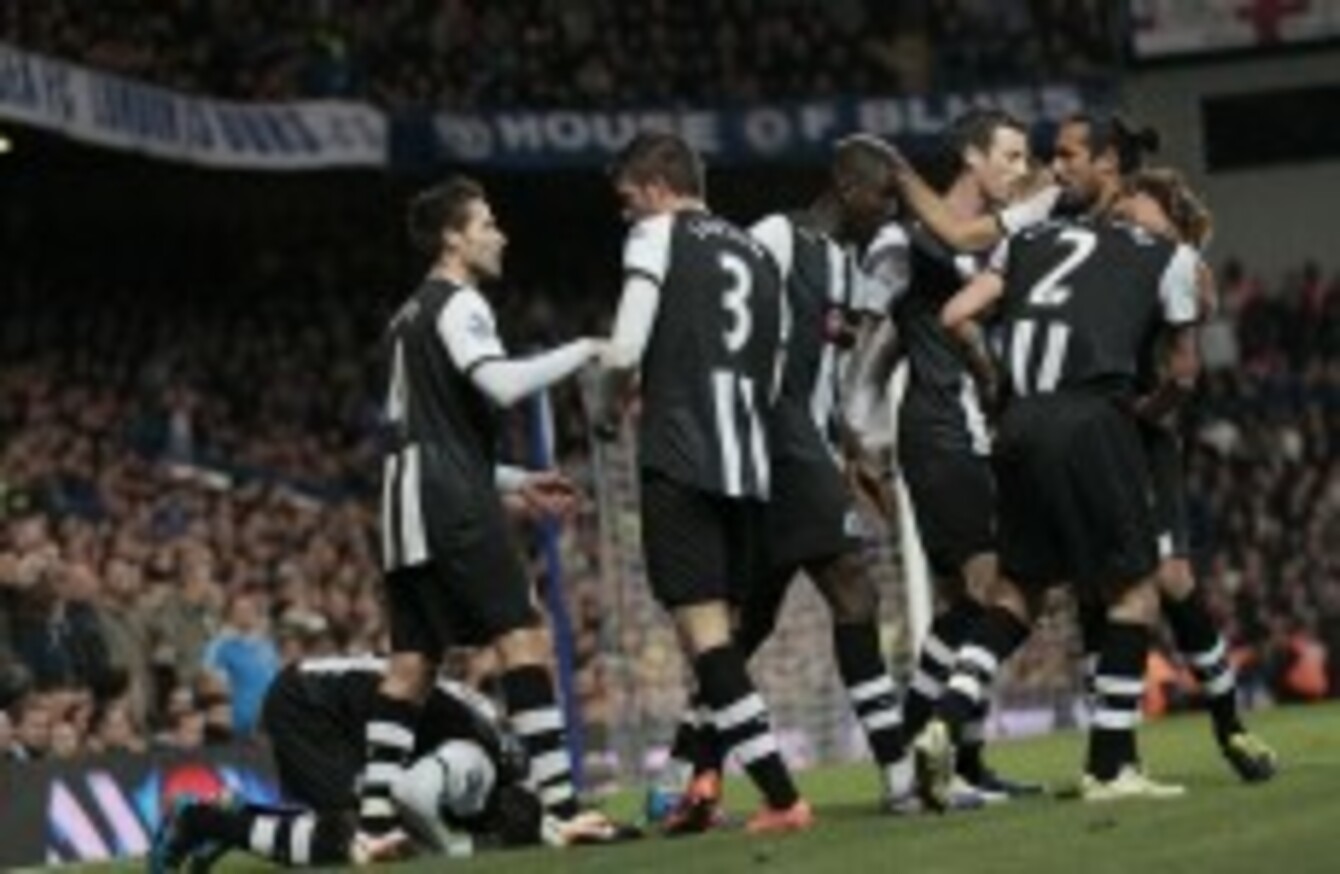 Image: Kirsty Wigglesworth/AP/Press Association Images
Image: Kirsty Wigglesworth/AP/Press Association Images
THIS IS YOUR last chance.
The last opportunity to either; make some ground, or put some clear blue air between you and your competitors.
Do you stick or twist? If you're happy in your mini-league position it's time to take the ball into the corner, waste some time by choosing some of the same players as your nearest rival. Make sure you cancel them out.
Of course, you could do a Papiss Cisse: start out wasting time and then sucker punch the world by giving them one of the greatest goals ever seen.
All eyes will be on Sunday's fixtures, which could see a first league title since 1968 gift wrapped for Manchester City.
That would require a Swansea win at Old Trafford, something we don't expect to happen even if 'it's all gone quiet over there' after Manchester City have won in Newcastle.
The smart money will be away from the pressure cooker, away from the title race. Also, remember that Livepool and Chelsea are being decommissioned for the weekend, but will be back at Anfield just a few days later to meet each other in the league.
Two players to pick this week:
Robin Van Persie: We know, we've been banging on about him for a while, but this really is the week the footballer of the year rediscovers his form. Norwich, at home. Come on, Robin, we can't score the goals for you.
Javier Hernandez: With Danny Welbeck out injured, it's time for Chicharito to step back into the limelight. No matter what Man City do early on Sunday afternoon, United will be on the all-out attack.
Swansea are not easily broken down, but they will give up chances in the six-yard box. Javier is just the hombre to put them away.
Two players to avoid:
Steven Gerrard: All of Stevie's energy will be poured into winning the FA Cup on Saturday night, you don't expect him to play well against the same team just three days later.
Martin Petrov: We can't pick between Bolton and QPR this week, hopefully Owen Coyle's men can be the ones to stay up. To do that, they will need this man on form. Petrov grabbed a single assist last week and a goal the week previous. Perhaps it will all come together against the baggies.
Predictions:
Arsenal 3 – 0 Norwich

Newcastle 1– 2 Man City

Aston Villa 1 – 2 Tottenham

Bolton 2 – 0 West Brom

Fulham 1 – 1 Sunderland

QPR 2 – 0 Stoke

Wolves 2- 3 Everton

Man Utd 2 – 1 Swansea

Blackburn 1 – 2 Wigan

Liverpool 0 – 1 Chelsea
Who is leading TheScore.ie league?
It's tight, it's very, very tight. Both leaders scored almost 100 points this week with Crilly's Fella's narrowing the gap to just six points. the score of 99 came courtesy of Gareth Bale, Robin Van Persie and (that man again) captain Papiss Cisse.
Tog in your useless still leads the way with two gameweeks to go, but only just.