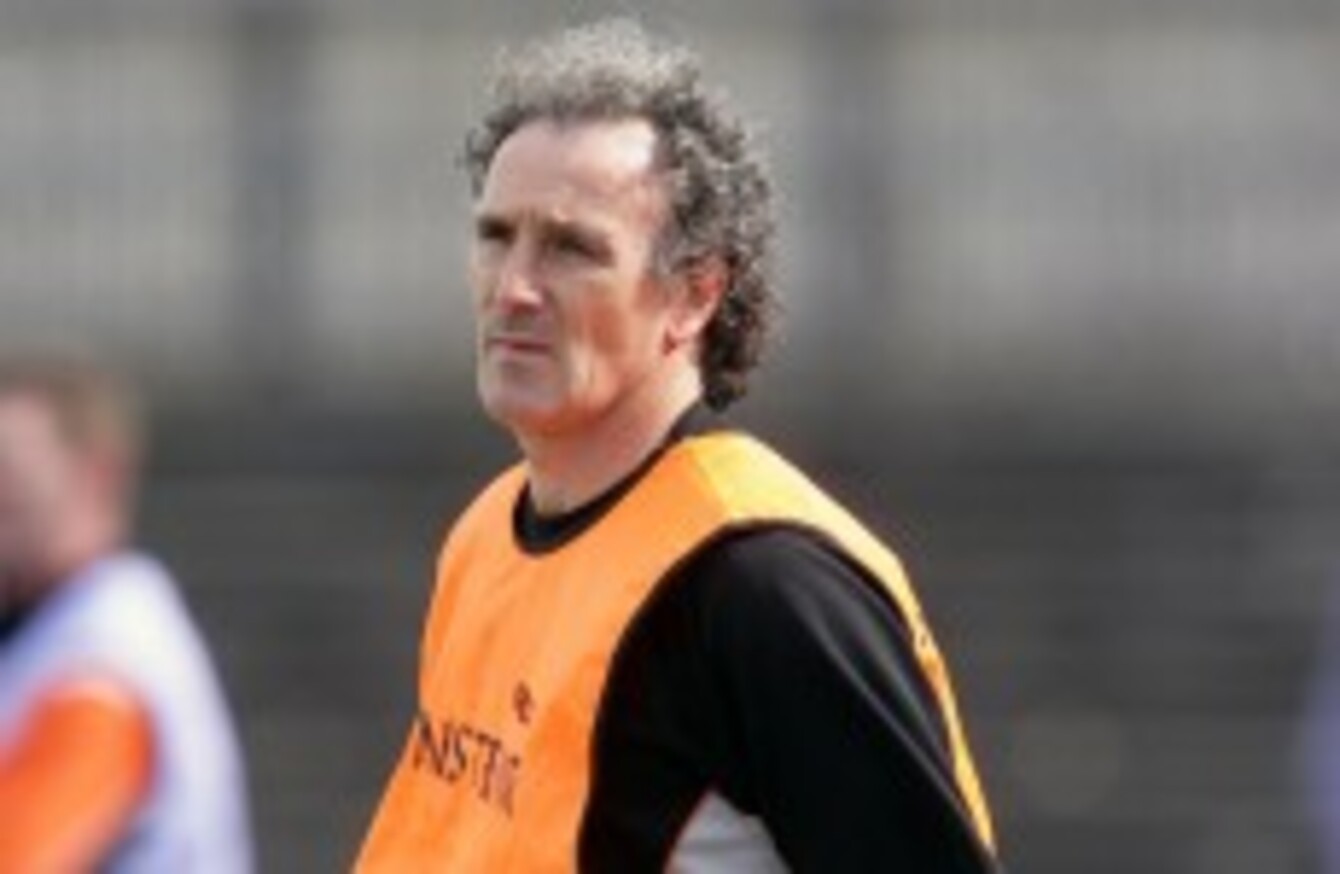 Manager Mattie Lennon has stepped down.
Image: INPHO/Andrew Paton
Manager Mattie Lennon has stepped down.
Image: INPHO/Andrew Paton
THE MONAGHAN HURLERS will not compete in this weekend's Allianz National Hurling League Division 3A final, it has been confirmed.
A dispute over the county board's reluctance to cancel club games involving Farney players this Wednesday has already resulted in manager Mattie Lennon handing in his notice and he has now received the backing of his panel, who will give Fingal a walkover if the situation cannot be resolved.
Following a meeting between the board and the players on Sunday, a statement has been released by the Gaelic Players Association:
"The Monaghan Senior Hurling Squad will withdraw from Sunday's Hurling League Division 3A final if a solution cannot be found regarding the Monaghan Co Board's decision to fix a number of intermediate club football matches for Wednesday April 11, four days before the league final," it reads.
The Co Board has also refused to give a guarantee to the County Hurling Squad that a four day preparation period before Nicky Rackard Cup games would be afforded to the Squad. The Rackard Cup commences on May 5 and ends with the final a month later on June 9.
"Manager Mattie Lennon has resigned on a point of principle over the failure to reschedule this week's club football fixtures and the Monaghan Squad are fully supportive of the manager.
"Seven clubs were affected by the scheduling of the fixtures, four of which agreed to release their hurlers for Wednesday's county training session. However, three clubs said they were not in a position to do so and requested that the games be switched.
"The Co Board refused, leaving nine players having to make a choice whether to play football with their clubs or train with their county hurlers four days before a league final."
Unless a solution can be found, it is their intention to boycott this year's Nicky Rackard Cup.