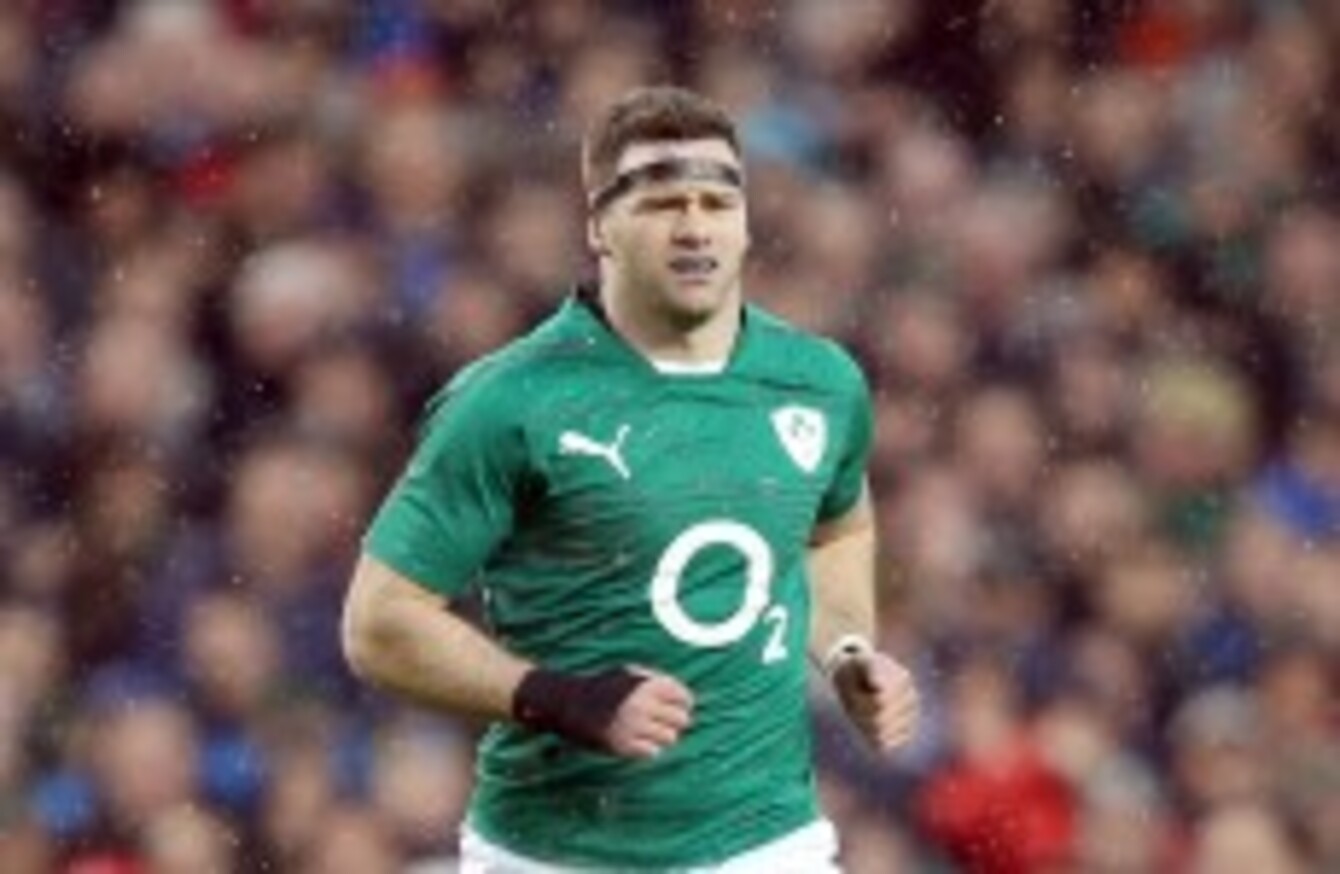 McFadden appeared off the bench against Scotland and Wales.
Image: ©INPHO/Colm O'Neill
McFadden appeared off the bench against Scotland and Wales.
Image: ©INPHO/Colm O'Neill
THERE IS SOMETHING unfashionable about Fergus McFadden as a winger, not that the 27-year-old cares about those perceptions.
The only opinions that matter to the Kilkenny man are those of Joe Schmidt, Matt O'Connor and his teammates. Whatever about the clamour for flair-driven players like Luke Fitzgerald, Simon Zebo and Craig Gilroy, McFadden gets the job done with remarkable consistency.
His head-down running style may not win as many fans as the more noticeable footwork of others, but Schmidt is a believer. The evidence for that assertion lies in the New Zealander's inclusion of McFadden on the Ireland bench for the first two Six Nations games, despite having only recently returned from a hand injury.
The Old Belvedere clubman says he doesn't pay heed to public opinions.
"Not really, no. Hype is one thing but you have to turn up and perform as well. Some guys are into hype, some guys are into actions, so I'm trying to do the best I can when I get runs with Leinster and Ireland.
It's not about what's written in the paper, it's about what you do on the pitch. That's what I'm concentrating on."
McFadden was possibly Ireland's best back in the November Tests against Samoa and Australia, manufacturing five clean line-breaks and running for almost 200 metres with ball in hand. He beat five defenders, completed all but one of this nine tackles and hit the breakdown effectively.
McFadden was in excellent form before his hand injury. ©INPHO/Dan Sheridan.
However, the former Clongowes student was subsequently, and cruelly, ruled out of the clash with New Zealand after fracturing his hand against the Wallabies. A difficult period ensued.
"It's not nice to be injured. I'm sure you lads [the media] wouldn't like it if you weren't able to write articles about people the whole time. Just being injured is the poor part of the job and the rehab is all part of it; it's patience.
"Thankfully I have gotten through that period and now it's just about getting game time. For the first six to seven weeks I wasn't able to train with the team, just on my own on the bike, with Matt [O'Connor] looking down on me, very jealous of me [laughs].
It was fine. The medical rehab team have been great. I've got two pins and a wire put into my hand. It's feeling really good now and my fitness is feeling really good on the pitch, so I'm looking forward to game time now."
McFadden is likely to get exactly that for his province tomorrow night against the Dragons at the RDS [KO 7.45pm], and he is relishing the chance to get "a game under my belt." Much has been made recently of what Ireland's players have been learning from Joe Schmidt, but McFadden points out that O'Connor has been equally as impressive.
"Being with different set ups, with different players, there are different calls with Leinster than there are with Ireland, so coming back in is about freshening it up and getting my head around the calls again.
"Matt brings different touches than Joe does. I've certainly learned a lot this year and I'm really enjoying it."