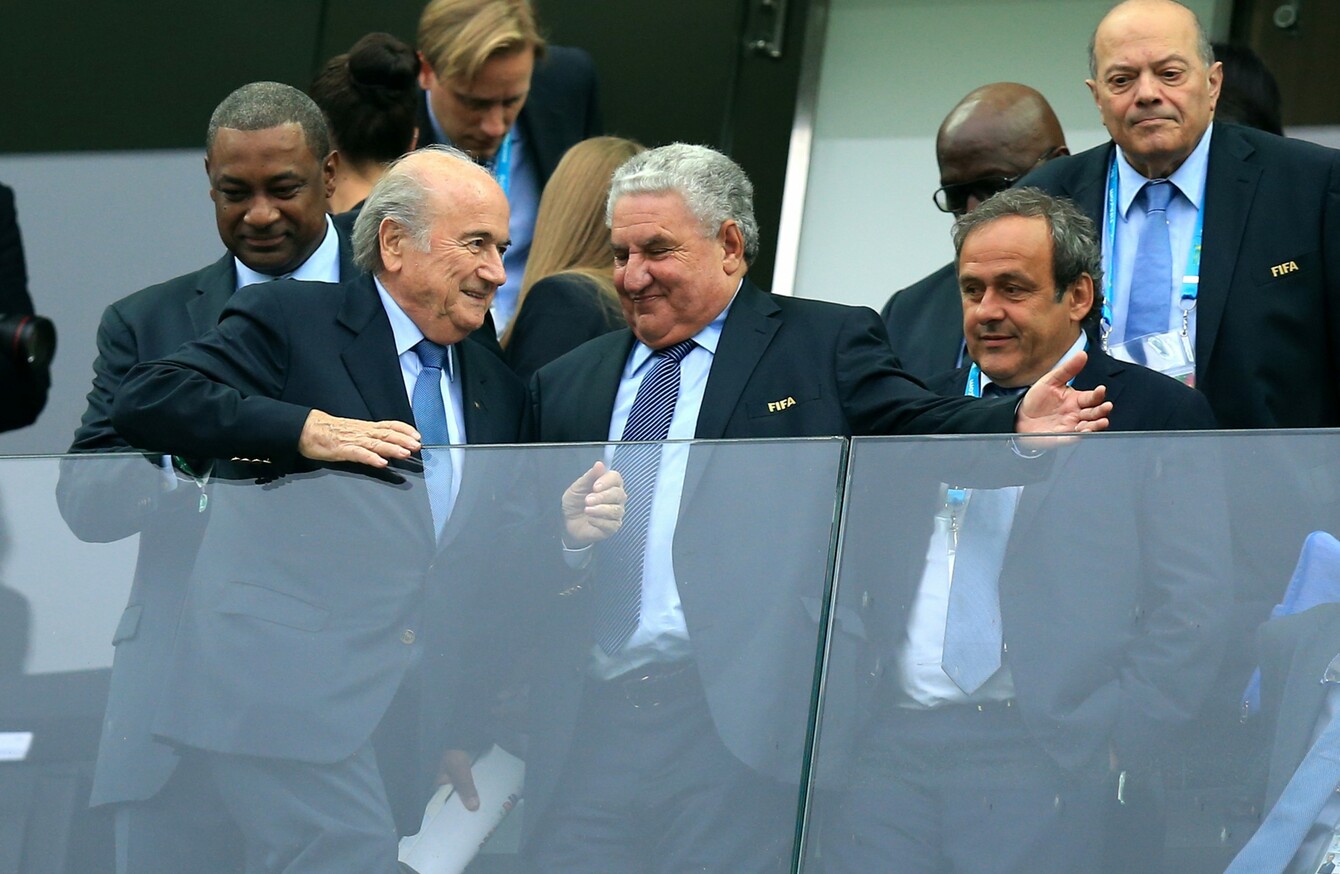 Blatter and Platini will have to go to the CAS.
Image: PA Wire/PA Images
Blatter and Platini will have to go to the CAS.
Image: PA Wire/PA Images
A FIFA APPEAL committee today rejected a bid by long-time president Sepp Blatter and Uefa chief Michel Platini to overturn their 90-day suspensions while Swiss police pursue a criminal investigation.
The committee said it had "rejected in full" the appeals made by Blatter and Platini.
Both were suspended for 90 days on October 7 after Swiss prosecutors launched a "criminal mismanagement" inquiry against Blatter who made a 2million dollar payment to Platini in 2011 for work carried out a decade earlier.
The suspension has been a severe blow to Platini's hopes of winning a Fifa presidential election in Zurich on February 26 when Blatter stands down after 17 years in the post.
The sanction, banning him from all football-related activity, means that he is unable to campaign in the Fifa presidential race against the five confirmed candidates, who have already passed the required integrity tests.
Both Blatter and Platini have the possibility of next taking their appeals before the Lausanne-based Court of Arbitration for Sport for a final ruling.
Platini's lawyers had already said that their client was "astounded" at how slow the process was for FIifa to decide on his appeal against the suspension.
The appeal was lodged with Fifa by the lawyers on October 10.
Platini's suspension triggered a flurry of activity with the powerful Asian football chief Sheikh Salman Bin Ebrahim Al Khalifa, Prince Ali Al Hussein, former Fifa official Jerome Champagne, South African anti-apartheid campaigner Tokyo Sexwale and Uefa general secretary Gianni Infantino all throwing their hats into the ring.
The race is likely to be heavily shaped by whether the former France and Juventus midfield star is ultimately admitted, with Infantino indicating he would stand aside if his Uefa boss qualifies for the vote.
But the rejection of the appeal means that, barring a successful approach to the CAS, everyone involved will have to wait until January 5 when the 90-day suspension ends.
The sanctions against Platini and Blatter come amid twin Swiss and US investigations into alleged widescale fraud and corruption at the heart of world football's governing body.