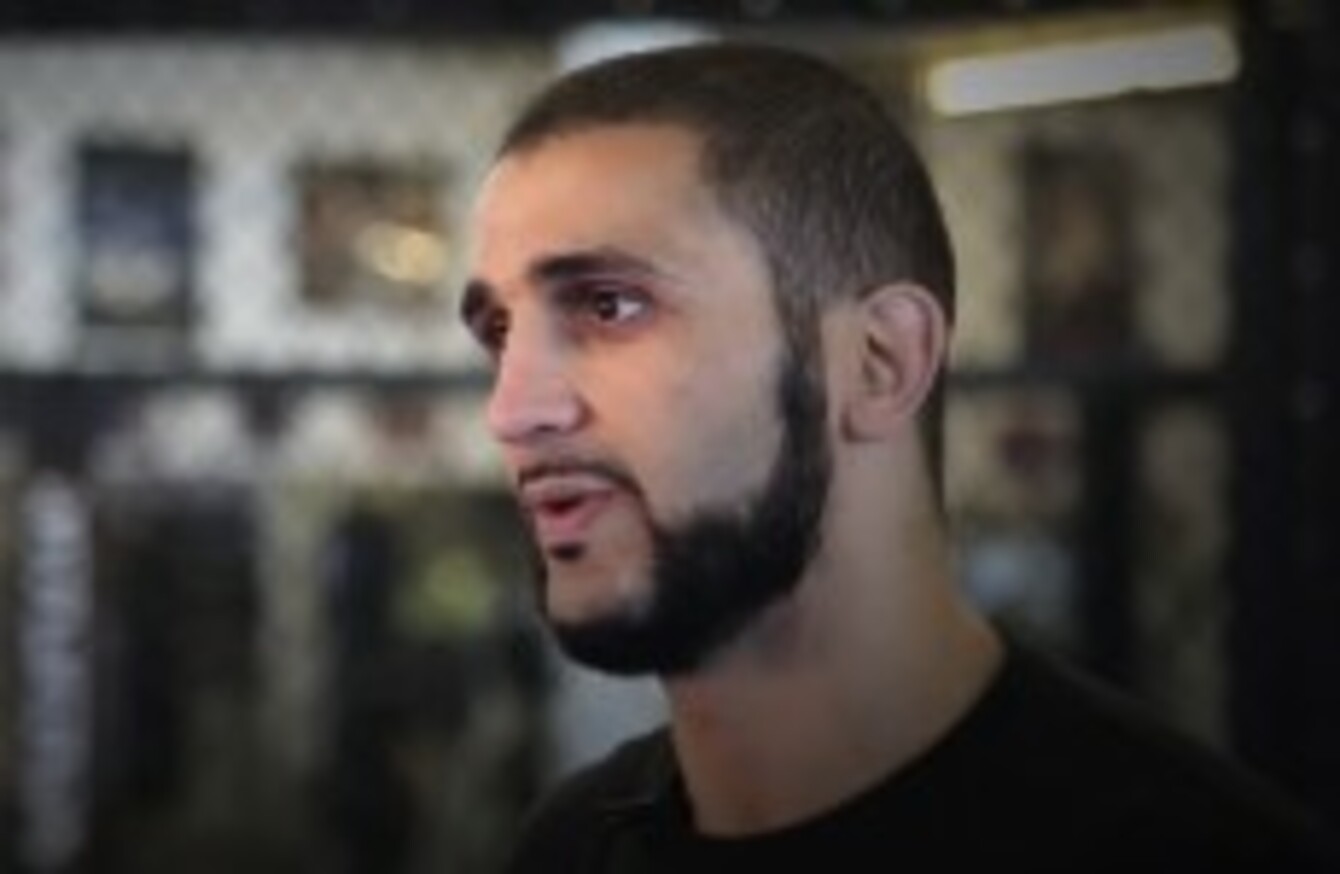 Firas Zahabi.
Firas Zahabi.
FIRAS ZAHABI HAS been involved in some of the biggest fights in UFC history, but the man who coached Georges St Pierre believes that Conor McGregor versus Chad Mendes could be up there with the best of them.
McGregor and Mendes will lock horns at UFC 189 on Saturday night at the MGM Grand Garden Arena in Las Vegas, with the winner being crowned the interim UFC featherweight champion.
Zahabi will also be there on the night, as he aims to help Rory MacDonald to defeat Robbie Lawler in the co-main event and bring the UFC welterweight belt back to their Tristar Gym in Montreal.
But like everyone involved in MMA, Zahabi is eager to see the meeting of McGregor and Mendes. He provided a very insightful take on some of the strengths of both fighters for MMAjunkie.com — analysing McGregor's pendulum punch and wheel and tornado kicks, among other techniques.
Zahabi expects Mendes to provide McGregor with the toughest challenge of his career this weekend. He said: "This is probably going to be the fight of the year. People are going to be talking about this fight for a long time to come, no matter what the outcome.
"This fight is equally skilled on both sides. It will be an epic fight but mainly because Conor McGregor brings something so interesting to this fight.
"There's a big question mark: how good is he? We all know he's got amazing skills as he's dispatched all his opponents, but he's never fought anybody at the level of Chad Mendes. Chad Mendes will let us know exactly how good Conor McGregor is.
"Not only is Conor McGregor an incredible technician, but he also has an incredibly sharp tongue. If he does win this fight, expect it to be the Ultimate McGregor Fighting Championship from here on in. You will never hear the end of it.
"We will all be getting an earful. The featherweight division will be getting an earful on a daily basis from across the world… not only from Conor McGregor himself, but from all his fans. This fight could change the face of the UFC…"
Source: MMAjunkie.com/YouTube