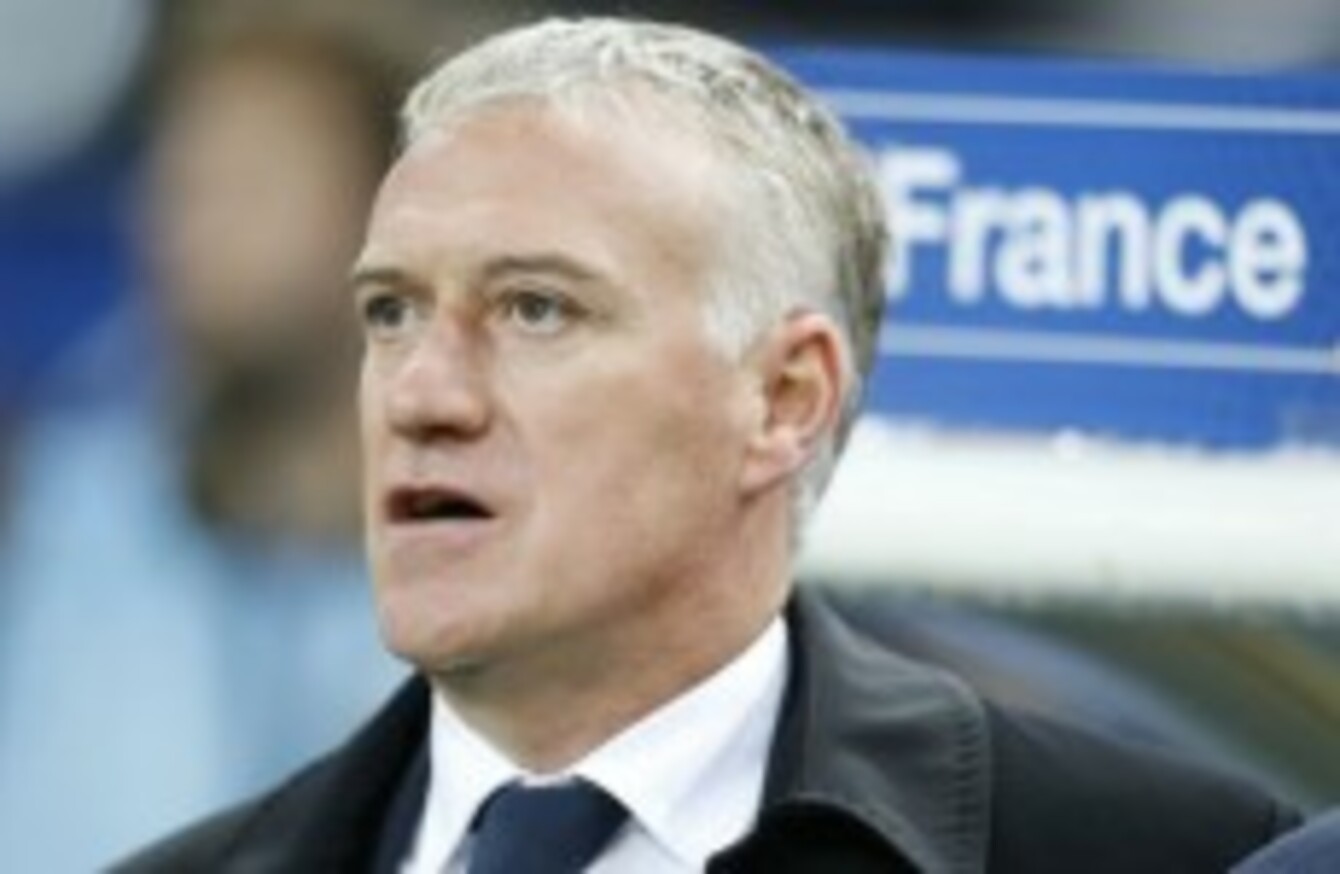 Image: Michel Euler/AP/Press Association Images
Image: Michel Euler/AP/Press Association Images
FRANCE MANAGER DIDIER DESCHAMPS has hit back at claims by Tottenham boss Andre Villas-Boas' that he ignores the former's criticisms.
The row began when the Les Bleus coach questioned the Portuguese's selection policy regarding first-choice France goalkeeper Hugo Lloris, who signed for Spurs in the off-season but has spent the majority of the season on the bench.
And the animosity has now escalated, as Deschamps responded angrily to the Spurs boss' dismissive comments of the Frenchman's criticism, with Villas-Boas quoted as saying it goes 'in one ear and comes out of the other'.
"I have two ears as well. What he says has the same effect on me," Deschamps told reporters.
"We are not talking of a player who does not play. Since he (Lloris) played his excellent match against Spain (France's 1-1 draw last month), he has kept goal three times.
"Hugo is playing one match per week. Of course, he would like to play more and it is not the case for the moment. He is getting on with it as best he possibly can (but) obviously he would like to play more."
Lille forward Dimitri Payet has also commented on Lloris' situation, claiming that he has been surprised to see his compatriot rotated with Brad Friedel.
"It is a difficult situation," he said.
"It's not easy for him to deal with that. But we are all aware of his talent and I hope he can quickly regain his place on the pitch."