THE42′S CHAMPIONS CUP semi-final weekend starts in Saint-Étienne for the clash between Clermont and Saracens, before we make our way down to Marseille for the contest between Toulon and Leinster.
With the streets of Saint-Étienne curiously quiet and void of Saracens supporters this morning, we took the opportunity to take a glance at what some of the French media are saying about Leinster's visit tomorrow.
Midi Olympique
Yesterday's version of the biweekly French rugby newspaper is unsurprisingly packed out with preview pieces on the Champions Cup semi-finals, the front page bearing photos of Toulon's Frédéric Michalak and Clermont's Napolioni Nalaga.
The first two pages delve into the support for both French clubs, with reference made to the fact that only 40,000 people are expected in Marseille's Stade Vélodrome tomorrow for Leinster's visit, despite a capacity of 67,000.
Patrick Fornet, the president of Toulon's Mordet du RCT supporters' club, says there "unfortunately hasn't been an enormous appetite for this semi-final," given that Toulon are at this stage for the third time in a row and played against Munster in Marseille last season.
The "exorbitant" ticket prices of €55 or €88 have also turned Toulon supporters off the idea of travelling along the south coast. With 3,000 Leinster fans expected in Stade Vélodrome, Toulon will enjoy the far greater support nonetheless.
In terms of RCT's preparation for the game itself, Chris Masoe reveals that Toulon's players have been "killed" physically in the build-up to ensure that they are ready for the battle Leinster will bring.
Interestingly, the retired Jonny Wilkinson donned his boots again this week to run the opposition team in training, providing Bernard Laporte's front-liners with a demanding test of their defence and attack.
Journalist Jérôme Fredon picks out the "complete second row" Devin Toner as one of the key Leinster players in this fixture, saying "it's impossible to miss him!" Fredon reports that Toner has "moved to another level" with Ireland during Joe Schmidt's reign, pointing out that the lock has "reached full maturity."
Nicolas Zanardi writes that the keys to the game for Toulon are dealing with Leinster's "muscular" threat up front and being disciplined. Sean O'Brien, Jamie Heaslip and Jordi Murphy are pointed to as dangers to Toulon, while head coach Laporte says "Leinster don't give away easy points" and underlines that his side must be of that habit tomorrow.
In terms of what Leinster will need to watch out for, Zanardi remarks on Toulon's nine breakdown turnovers against Grenoble last weekend, "probably a record," even without the influence of Steffon Armitage [who has 15 turnovers in Europe this season].
Speaking with Vincent Bissonnet in a separate article, Toulon forwards coach says Xavier Chiocci got the nod to start ahead of Alexandre Menini at loosehead prop as he is more suited to taking on "the characteristics of Mike Ross."
Indeed, the piece is titled 'The Anti-Ross Plan' and it seems Toulon will look for some joy in this area, Delmas pointing out that tomorrow's referee, Wayne Barnes, is someone "who appreciates us."
On the other hand, Delmas says Toulon have been told that assistant referee Nigel Owens "is very close to Leinster," which the club believe to be the case.
L'Équipe
This morning's edition of L'Équipe features two pages of rugby coverage, with the bulk of the focus on Clermont's meeting with Saracens in Saint-Étienne. There is one article on Toulon's clash with Leinster, which deals with the selection of Bryan Habana.
The South African will start his seventh game in the Champions Cup this season, reports Aurélien Bouisset, while he has started just seven in the Top 14. "Habana plays when it's important," concludes Bouisset.
David Smith is unfortunate to miss out given his remarkable 0.86 tries per game in the Top 14 [Habana is at 0.71], as well as his 3.6 defenders beaten per game and 7.9 metres gained per carry.
The real point of difference is Habana's prowess under the high ball, which is suggested as being important against Matt O'Connor's Leinster. Along with the team news, Sean Cronin reminds French readers that Leinster will need their "best performance of the season, if not the last few seasons, to be in a position to get a result" in Marseille.
Yesterday's edition of L'Équipe features an interesting interview with Toulon playmaker Matt Giteau, who has only recently returned from injury but will be a key man in tomorrow's semi-final.
The Australian says he's 100% fit to take on Leinster, revealing that he enjoyed a visit to his native land while he was out with his hamstring injury. Giteau says Toulon's recent success has not dulled the players' desire to win: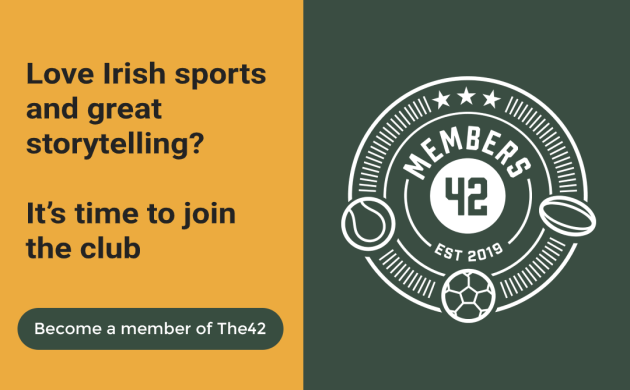 "Even if it's not the first time, it's special for us again. Semi-finals aren't easy, winning them is not just a habit for us. We saw it in training this week, more intensity, more focus. We play for these days, we play to win more titles."
Giteau jokes that Laporte is "crazy" but admits he's crazy too, just in a more "relaxed" way. Journalist Arnaud Requenna points out that Giteau has only played 10 games this season, compared with 26 at this point last season.
Can Giteau have as much influence as he so often does?
'Deprived of ammunition by Toulon last year, Leinster have learned their lesson' reads the headline of one of Rugbyrama's articles previewing tomorrow's semi-final.
Bruno Poussard writes that Leinster "will remember their enormous failings in keeping the ball" during last season's quarter-final defeat to Toulon at Stade Mayol, while also identifying the set-piece as the area O'Connor's men will target.
There can be "no doubt over the physical engagement Leinster will provide on Sunday" continues the article, which suggests that Mike Ross and Cian Healy will arrive with confidence around the province's scrum.
Devin Toner tells Poussard that Leinster simply can't make the errors they did against Bath, admitting "we can understand the frustration with that performance, it wasn't what we were hoping for. This semi-final gives us the chance to make amends with our fans."
Toner also serves warning that "without a doubt, we'll deliver our best performance of the season."