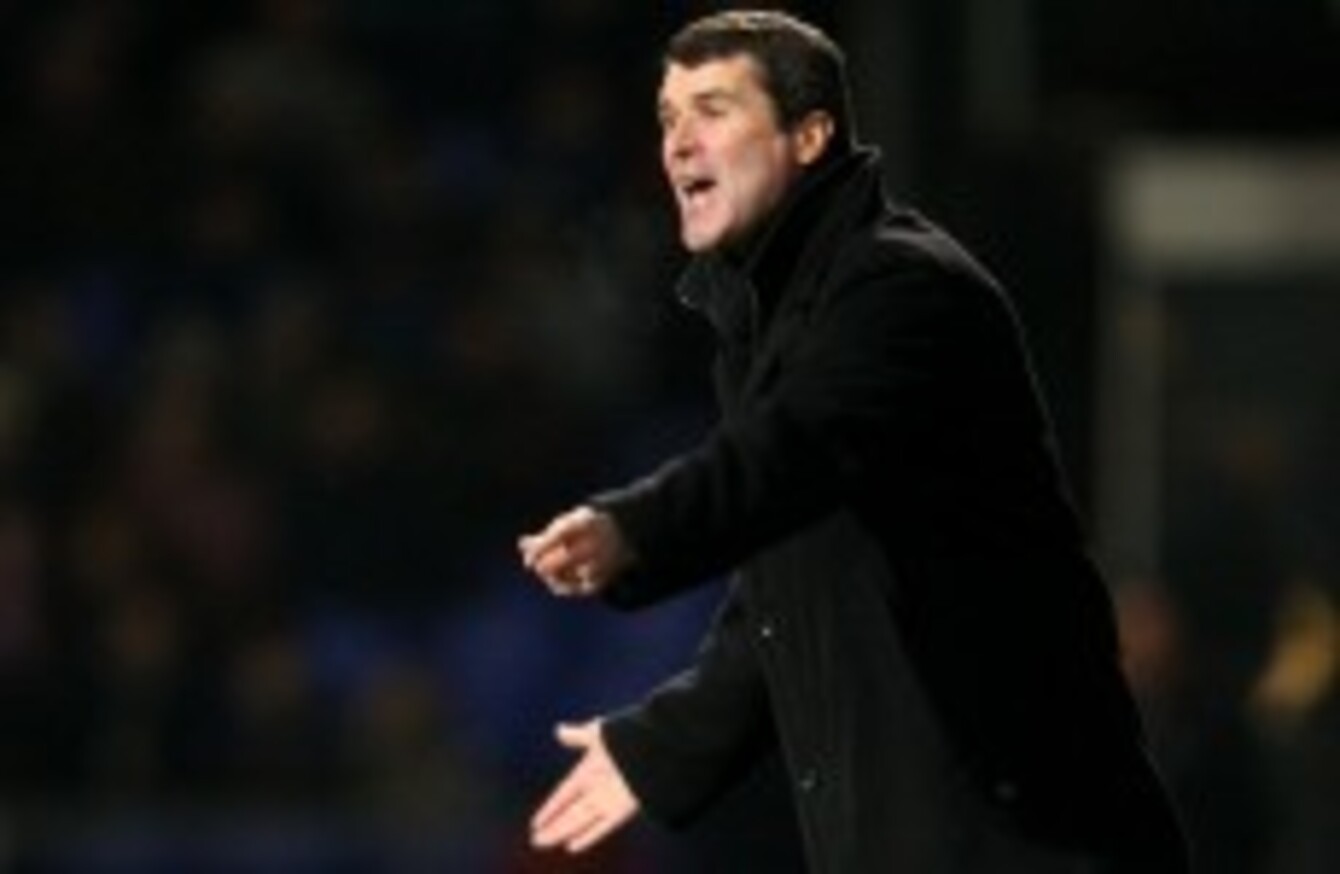 Image: Stephen Pond/EMPICS Sport
Image: Stephen Pond/EMPICS Sport
ROY KEANE IS one step closer to the Portman Road exit after a single-goal defeat to Nottingham Forest last night.
The Corkman was later embroiled in a confrontation with angry fans as Damien Delaney's own goal sent Ipswich to within three points of the relegation zone.
The Ipswich boss argued with supporters behind the dug-out as his team lost for the seventh time in nine games.
Forest, meanwhile, are only two points outside the top six after just one loss in the last nine matches.
The Sun reports that Keane was in reflective mood after the 'verbals' with fans.
"It isn't important. I'm still learning my trade and I'm doing my best. But if my best isn't good enough at the moment, then I'll pay the consequences," he said.
"It's the nature of the game. Even managers who win football matches lose their jobs."
Keane added, according to the Daily Mail:
It's not about me. The club is bigger, it's had some great managers. We've got a manager here now, I'm trying to learn my trade, I'm doing my best and if my best isn't good enough, then I'll take the consequences.

I don't expect you to be giving me phone calls if I do lose my job. It's the nature of the game. Managers who win football matches lose their job, let alone managers who don't – George Burley last week, Darren Ferguson, Lawsy, Big Sam, blah, blah, blah. Don't let my position keep you awake at night. What will be, will be.

The table doesn't lie. I'm a good one to talk about what we haven't got in terms of options coming off the bench, but we've got a committed group of players, who I thought gave 100% for the club. I appreciate that that only gets you so far, but it's a good starting place, let me tell you.
Ipswich Town supporters site, TWTD quotes the former Manchester United captain as saying: "The final ball is the hardest part of football. We lacked a little bit of an aerial threat towards the end when Rory went off and we lost Gareth at half-time."
Forest are a big, strong team and we looked more dangerous hitting them on the break and we had God knows how many corners and freekicks in decent areas, but Forest defended well.
Keane refused to blame ill-fortune despite fellow Leesider, Delaney's own goal: "In sport and football there are fine lines between winning and losing.
"I wouldn't say we were unlucky today, I think we should have done better in terms of defending the straight ball."
"I apologised to Roy Keane before he punched me."
In one bizarre incident during the clash, McGoldrick accidentally hit the bar from a drop-ball when he was trying to play it back to Fulop. Forest manager Billy Davies said: "I apologised to Roy Keane before he punched me."
The Championship table makes worrying reading for Keane this morning after the Christmas schedule.