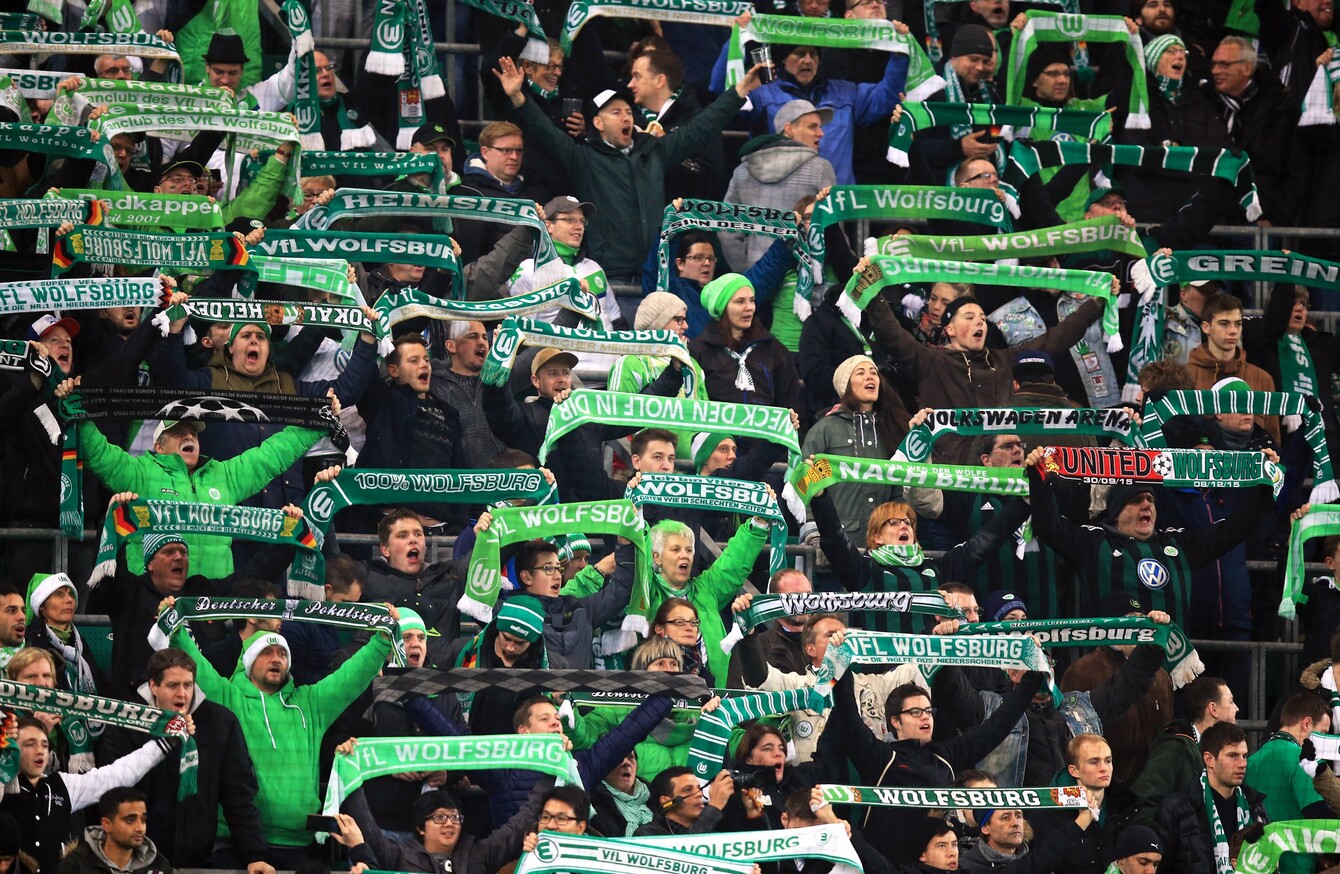 Image: EMPICS Sport
Image: EMPICS Sport
TWENTY-THREE GERMAN POLICE officers were injured when rioting football fans threw stones and bottles at them after a match between FC Schalke 04 and Vfl Wolfsburg.
The clashes occurred at the train station in the western city of Gelsenkirchen on Saturday evening after Schalke beat Wolfsburg 3-0 in the Bundesliga, police said.
The officers were attempting to ensure the safe departure of Wolfsburg fans when they were attacked by members of Schalke's "Hugos" fan group.
Police said they identified 143 hooligans.
In a search of the fans' clubhouse near the railway station, investigators found drugs and aerosol spray cans, the police said.