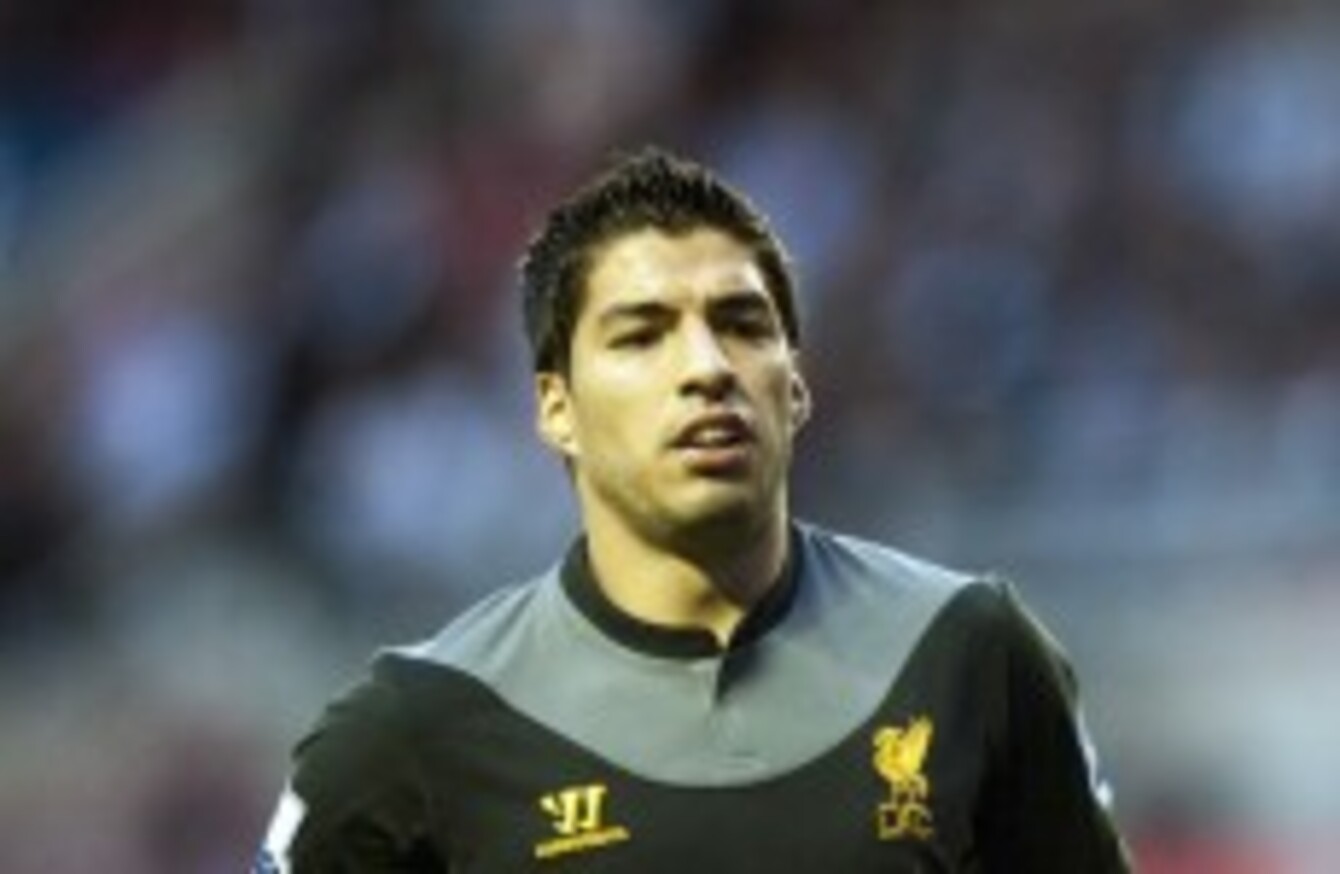 Suarez has gained a bad reputation since his arrival to the Premier League.
Suarez has gained a bad reputation since his arrival to the Premier League.
STEVEN GERRARD AND Brendan Rodgers have urged referees to not to pre-judge Luis Suarez, after another match where he was accused of diving.
The Uruguay international was booked following a collision with Manchester United defender Jonny Evans during the clash at Anfield on Sunday and the Liverpool skipper believes his 25-year-old team-mate has an unfair reputation for going down easily inside the penalty area.
Gerrard was, however, careful not to suggest Suarez is completely innocent of simulation, and refused to deny his booking for a similar offence against Sunderland was unfairly given.
"I think even when Luis does get blatant penalties now he doesn't get them," Gerrard told reporters.
"It is down to referees to not judge him and give what they see – if it's not a penalty, don't give him one but if it's clear give it.
"He was booked at Sunderland but against United it was a penalty."
Glen Johnson echoed his captain's sentiments regarding Suarez, adding that a referee must make instinctive decisions and not allow previous behaviour to fog their judgement.
"Everyone has to do their job: they have to forget about who they are looking at and make their decisions and not let anything from the past affect their decision," Johnson said.

"They have to call the shots at the time, regardless of who it is."
Suarez's boss Brendan Rodgers said diving is definitely an issue in the modern game, but said Suarez has been unfairly treated in recent weeks.
"You see it in the modern game, across the board, a number of players go to ground too easily and they get their rewards sometimes," he said.
"If you look at Luis last week away at Sunderland he goes down, there is contact but he gets booked for it then yesterday he didn't get it."