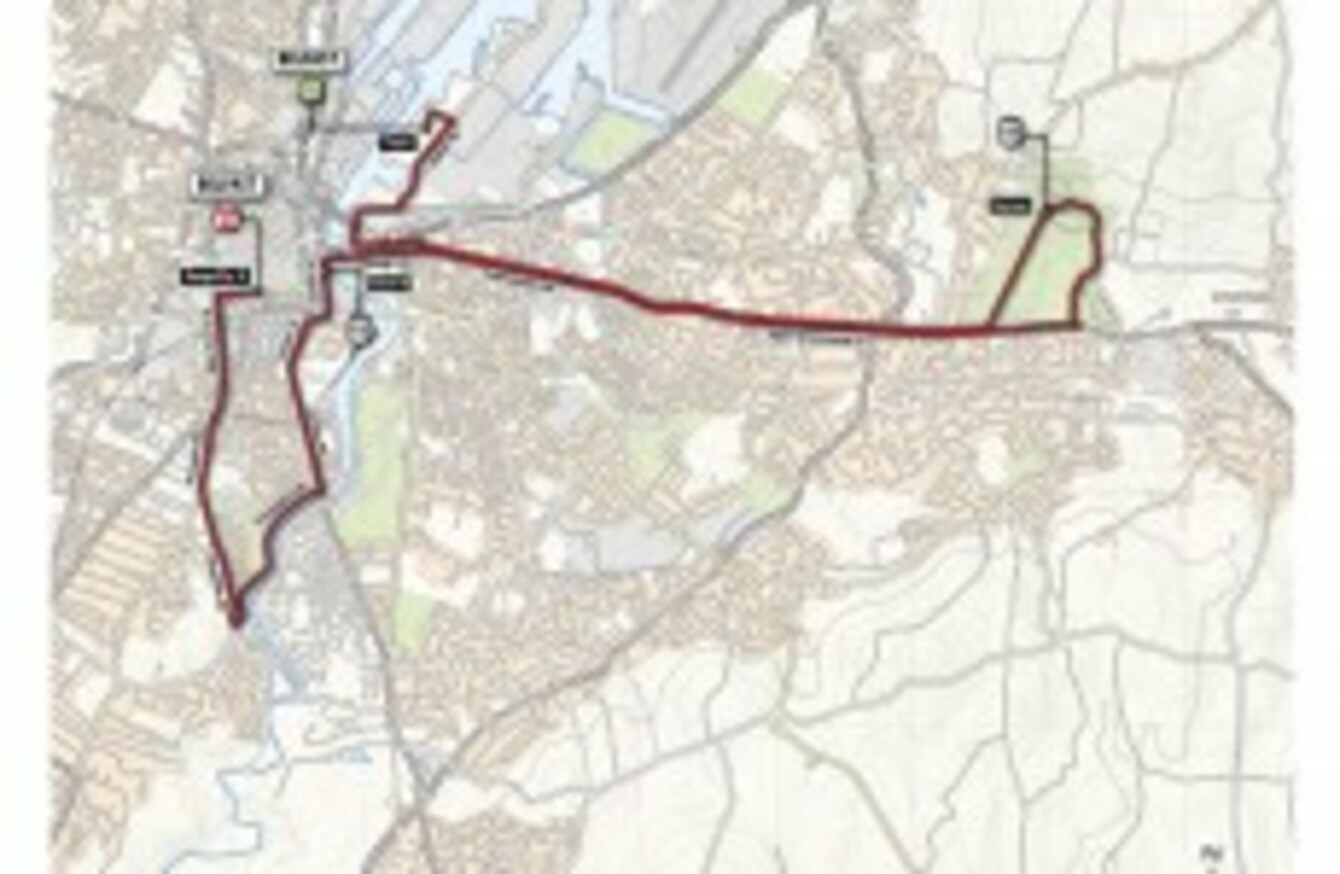 Image: giro ditalia
Image: giro ditalia
THE FULL DETAILS of  2014 Giro d'Italia route, which will take in Ireland, have today been revealed.
The prestigious Grand Tour cycling race will begin in Belfast — with its iconic Grand Partenza — on Friday, 9 May and finishes in Dublin the following Sunday.
That stage will end on Upper Merrion Street with the Merrio Square area hosting a 'Giro Festival' over the two days of the weekend. Before that the Grand Partenza route will take in Titanic Belfast, Parliament Buildings, the Giants Causeway and the Causeway Coast Road in the North.
"We are really looking forward to bringing the Grand Partenza to Ireland in 2014," said Shadetree Sport's Darach McQuaid in Milan this afternoon.
"Cycling in Ireland is currently booming and we are hopeful that Nicolas Roche, Dan Martin and Philip Deignan will all be competing here next May after stellar performances from all three in 2013."
Italy's Vincenzo Nibali will look to defend the Giro d'Italia title he won this year.
Nibali, of the Astana team, claimed his maiden pink jersey after a dramatic 2013 edition that was blighted by torrential rain, cancelled stages and a snow-hit stage to Tre Cime di Lavaredo in the Dolomites.
Next year's edition is set for an equally dramatic end with some key mountain stages, including the 20th and penultimate day to Monte Zoncolan, labelled the 'Welcome to Hell' stage, set to decide overall victory.
Before then, however, Nibali and a handful of rivals including Joaquin Rodriguez, Alejandro Valverde, Cadel Evans, Ivan Basso and Andy Schleck will begin the three-week race with three days of mainly flat racing in Ulster and Leinster.
After an initial time trial, the two other stages in Ireland should suit sprinters like Mark Cavendish. It will be the first time a Grand Tour came to these shores since the notorious Tour de France of 1998.
additional reporting AFP
2014 Giro d'Italia
Stage 1: Friday, May 9 – Belfast to Belfast, 21.7km team time trial
Stage 2: Saturday, May 10 – Belfast to Belfast, 218km
Stage 3: Sunday, May 11 – Armagh to Dublin, 187km
Monday, May 12 – transfer / rest day
Stage 4: Tuesday, May 13 – Giovinazzo to Bari, 121km
Stage 5: Wednesday, May 14 – Taranto to Viggiano, 200km
Stage 6: Thursday, May 15 – Sassano to Montecassino, 247km
Stage 7: Friday, May 16 – Frosinone to Foligno, 214km
Stage 8: Saturday, May 17 – Foligno to Montecopiolo, 174km
Stage 9: Sunday, May 18 – Lugo to Sestola, 174km
Monday, May 19 – rest day
Stage 10: Tuesday, May 20 – Modena to Salsomaggiore Terme, 184km
Stage 11: Wednesday, May 21 – Collecchio to Savona, 249km
Stage 12: Thursday, May 22 – Barbaresco to Barolo, 46.4km individual time trial
Stage 13: Friday, May 23 – Fossano to Rivarolo Canavese, 158km
Stage 14: Saturday, May 24 – Agliè to Oropa, 162km
Stage 15: Sunday, May 25 – Valdengo to Plan di Montecampione, 217km
Monday, May 26 – rest day
Stage 16: Tuesday, May 27 – Ponte di Legno to Val Martello, 139km
Stage 17: Wednesday, May 28 – Sarnonico to Vittorio Veneto, 204km
Stage 18: Thursday, May 29 – Belluno to Rigugiio Panarotta, 171km
Stage 19: Friday, May 30 – Bassano del Grappa to Monte Grappa, 26.8km individual time trial
Stage 20: Saturday, May 31 – Maniago to Monte Zoncolan, 167km
Stage 21: Sunday, June 1 – Gemona del Friuli to Trieste, 169km
Here's the the routes for the Irish stages: