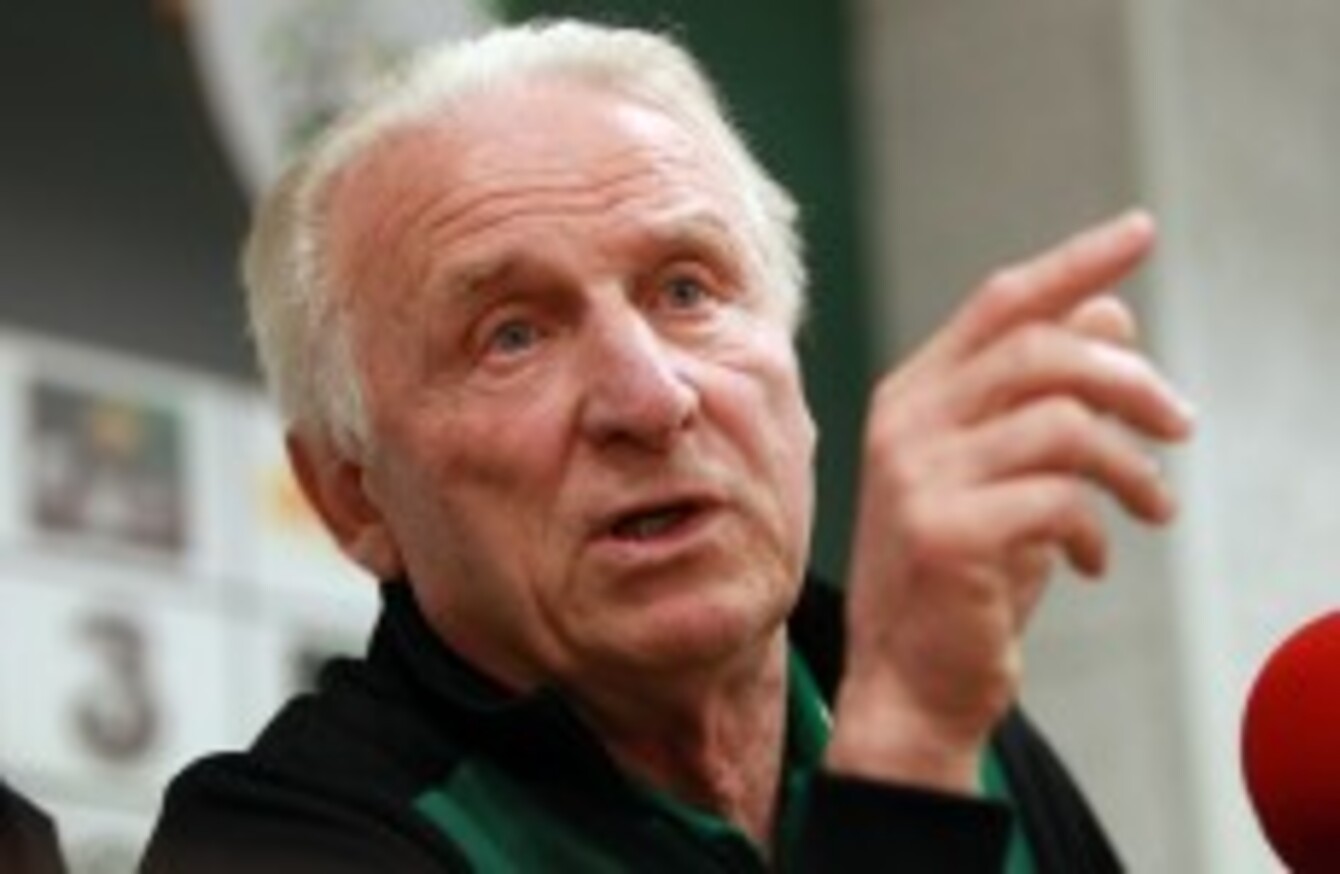 Trapattoni said he was "proud" of the players despite their swift exit from the Euros.
Trapattoni said he was "proud" of the players despite their swift exit from the Euros.
AS GIOVANNI TRAPATTONI faces more doubts about his role than ever before, he came out with renewed determination. The Irish manager insisted he is here to stay.
"I have more enthusiasm to stay," Trapattoni insisted.
"I think we deserve this, because we qualified [for the European Championships] for the first time after 24 years.
"The [Irish fans] also, after the third goal, they applauded. They are our people. They are proud. I told the players this."
It is, of course, results that have put Ireland out and caused an unusual level of reflection in Trapattoni.
Unlike his immediate post-match press conference, Trapattoni accepted some of the blame… but still couldn't explain why his players froze.
"When I lose, I don't sleep. I watched the game again. It is difficult to make the right analysis because, when you start the game and concede, it is very difficult.
"I already said, when we lose, only the manager loses. But I said also, two minutes, one goal, two minutes one goal. That changes everything, from the tactics, to the attitude, to the system.
"I am proud to come to the European Championships with this team, with these players.

"I will look to help the midfield.

"We have this situation, three against two, and it's very difficult this situation."
Trapattoni, however, did repeat his reservations over the players' "psychology" and whether the exact height of the stage saw them freeze.
"This situation, I haven't seen in two years. We never had this fear.
"I asked today, why do I see them so very well in training, very well when they play together with determination, with commitment? Why did we start these two games with fear? We did not have the same attitude? Maybe it's the impact of the European Championship."
As for those who will close out the European Championships, Trapattoni insisted he would not make many changes to his side out of competitive duty.
"If we change now, suppose Italy beat the Irish, do you think Spain or Croatia will be happy? The manager must always put out a strong team.

"If I was to play young players against Italy, there could be a perception of favouring my own country.

"I do have changes in mind, but then I could be accused of this."
As to whether any of that first XI would retire, Trapattoni said no-one had said so yet.
"At the moment, nobody has come to me. I know our captain [Robbie Keane] is proud to [play for Ireland]."