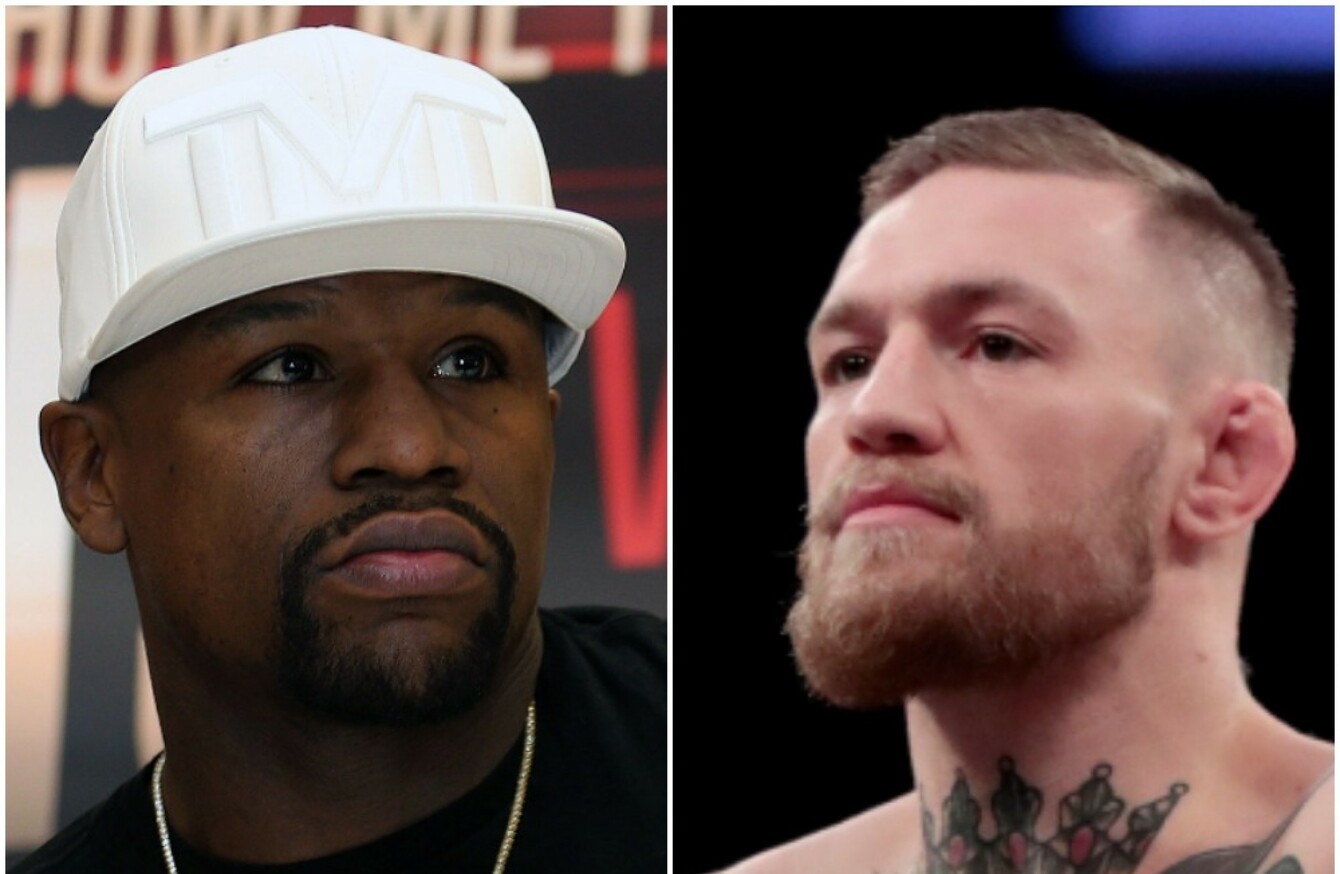 Floyd Mayweather and Conor McGregor.
Image: PA Images
Floyd Mayweather and Conor McGregor.
Image: PA Images
CONOR McGREGOR IS often a key component of Gunnar Nelson's training camps, but this time was different.
Nelson has spent the last few weeks at Straight Blast Gym in Dublin, preparing for his bout against Alan Jouban this Saturday night on the main card at UFC Night 107 in London (9pm, BT Sport 2).
The Icelandic welterweight caught up with his SBG team-mate during his latest stay at the Naas Road gym, but McGregor's attention wasn't on mixed martial arts.
"I've met him at the gym," Nelson told The42 this afternoon. "He's more training boxing now, getting ready for the Mayweather bout. That's the focus right now. He's around but I didn't train with him this time."
Speculation continues to mount regarding a potential clash in the ring between McGregor, the UFC's reigning lightweight title-holder, and former multiple-weight boxing champion Floyd Mayweather, who was a professional boxing record of 49-0. McGregor competed nationally as an amateur boxer in his teens.
Mayweather said last week that he's officially out of retirement to face McGregor. The 40-year-old boxer has called for a fight in June, but McGregor — whose partner is due to give birth in May — favours a date in September.
Few will give McGregor any chance of upsetting one of the most successful boxers of all time if the fight ever takes place. However, Nelson believes it will happen and that the left-handed Dubliner has the attributes to ensure it's not a foregone conclusion.
"It's going to generate a lot of money. I think that's the idea of it all," Nelson admitted. "But I believe in Conor too. I have a hard time predicting exactly how this thing goes and how good Mayweather is at boxing compared to Conor. But I just know that Mayweather has struggled with southpaws.
"Conor is also bigger than him. Mayweather is almost always the bigger guy, except maybe when he fought Canelo. Conor has the reach as well. I think Conor could trick him in his own game. I'm just looking forward to seeing it."
We'll bring you Gunnar Nelson's thoughts on his fight against Alan Jouban and his prospects in the UFC's welterweight division later this week.