THERE IS NO doubt about it, for a man of 73, Giovanni Trapattoni is in exceedingly good shape.
How does he do it, you ask? By following his unique three-step workout plan.
These easy to follow exercises are not available in the shops, but you don't have to follow Trap to Malahide to get your stretch on. You can get them right here on TheScore.ie.
You've already seen step one, so (as long as you're back hasn't locked tight into place) it's time move on to touch those toes.
I'll be happy to be alive at 73, never mind showing Andy Reid how it should be done.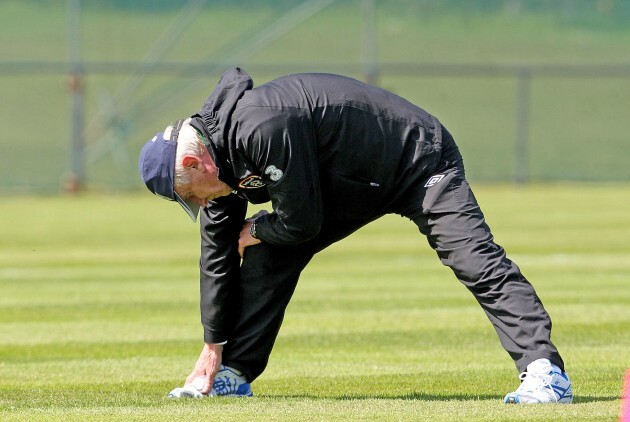 Once you're all stretched it's time to put those muscles to work… shame he's already been capped at international level.
©INPHO/Lorraine O'Sullivan