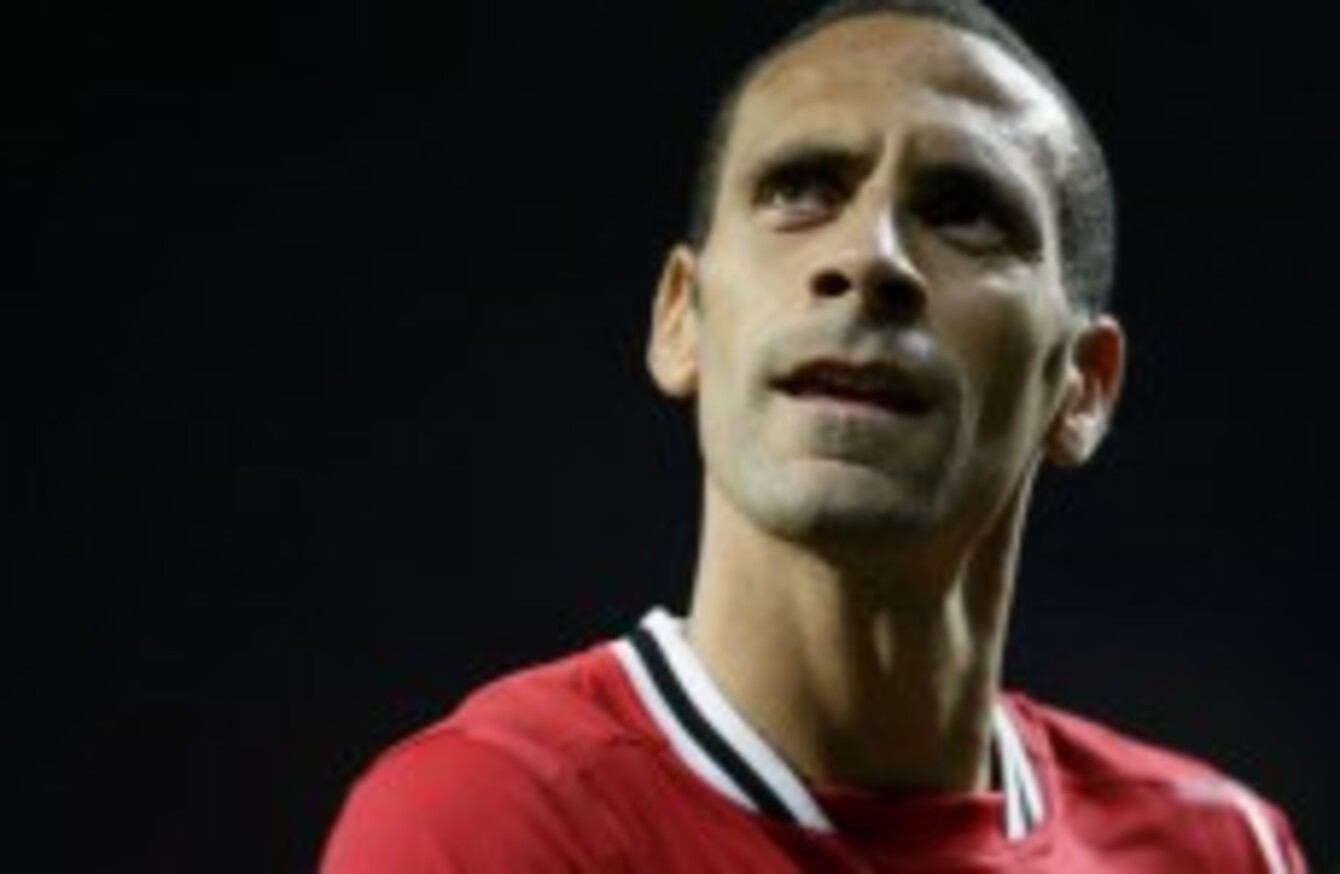 Image: PA
Image: PA
FIFA PRESIDENT FACED a wave of criticism last night after downplaying racism on the soccer field, saying players involved in such clashes should settle things with a handshake.
His comments in a TV interview sparked a backlash in England. Blatter quickly issued a statement, insisting he had been "misunderstood," but by then he had already drawn heavy condemnation in Britain.
Manchester United defender Rio Ferdinand — whose brother Anton was the target of an alleged slur by England captain John Terry — was one of the most outspoken critics.
"Sepp Blatter your comments on racism are so condescending its almost laughable. If fans shout racist chants but shake our hands is that ok?" Ferdinand wrote on twitter.
In an interview with broadcaster Al-Jazeera, Blatter said soccer has no problem with racism and minimized the recent allegations of abuse.
He said comments are often made in anger during games but then "forgotten" after the final whistle. Blatter went on to suggest that if league officials have to deal with an issue or complaint then they should "bring two people together and say 'Shake hands.'"
The comments come on the same day that Liverpool forward Luis Suarez was charged by the English Football Association with racially abusing Manchester United defender Patrice Evra, who is black.
Evra told French TV that Suarez used a racist slur "at least 10 times" during United's 1-1 draw at Liverpool in the Premier League. Liverpool said Suarez will plead not guilty and insisted the club is "fully supportive of Luis in this matter."
Terry has said his comments were taken out of context, but is being investigated by the FA and London police.
Gordon Taylor, the chief executive of England's players' union, said Blatter's comments were "insensitive and inappropriate at this time."
"It's ironic that Sepp Blatter should come out and talk like that because we've worked hard to get FIFA to have anti-racism on the agenda," Taylor said. "As the president of FIFA he's got to be shouting from the top of the hills that it's unacceptable on the pitch. We want players to set an example to the rest of the world and particularly the supporters."
Blatter later tried to clarify his comments.
"I am committed to fighting this plague and kicking it out of football," he said. "What I wanted to express is that, as football players, during a match, you have 'battles' with your opponents, and sometimes things are done which are wrong.
"But, normally, at the end of the match, you apologise to your opponent if you had a confrontation during the match, you shake hands, and when the game is over, it is over."
The statement was posted on FIFA's website under a picture from 2009 of Blatter embracing Tokyo Sexwale, a black South African government minister and former Robben Island prisoner.
Backlash
The FIFA president had earlier turned to Twitter, trying to calm the growing anger in England.
"Racism and discrimination of any kind have no place in football," Blatter wrote. "I have said this many times before, and I will say it again and again."
"However, – and it is not an excuse – sometimes, in the heat of the moment, things are said and done on the field of play," he wrote. "This does not mean that, in general, there is racism on the field of play."
Despite backtracking, Blatter faced renewed calls for his resignation in Britain, where he was already unpopular following allegations of corruption within FIFA tied to England's failed bid to host the 2018 World Cup.
The English anti-racism group Kick It Out said Blatter's comments "don't help in the ultimate goal of kicking racism out football and making it a discrimination free zone."